Check-in at the airport is the process of checking passengers' travel documents, receiving their boarding pass and picking up their checked baggage from the airport or airline. As a rule, there are two ways to check in at the airport:
Check-in at the check-in counter
1. Find a check-in counter
Once you arrive at the airport, the first thing you need to do is find out where to find your airline's check-in counter . This information can be found on the large displays (screens) displayed in the airport building. As a rule, each airline has its own check-in counter. In the case of smaller airlines or airports, it is also possible that several airlines share the switch.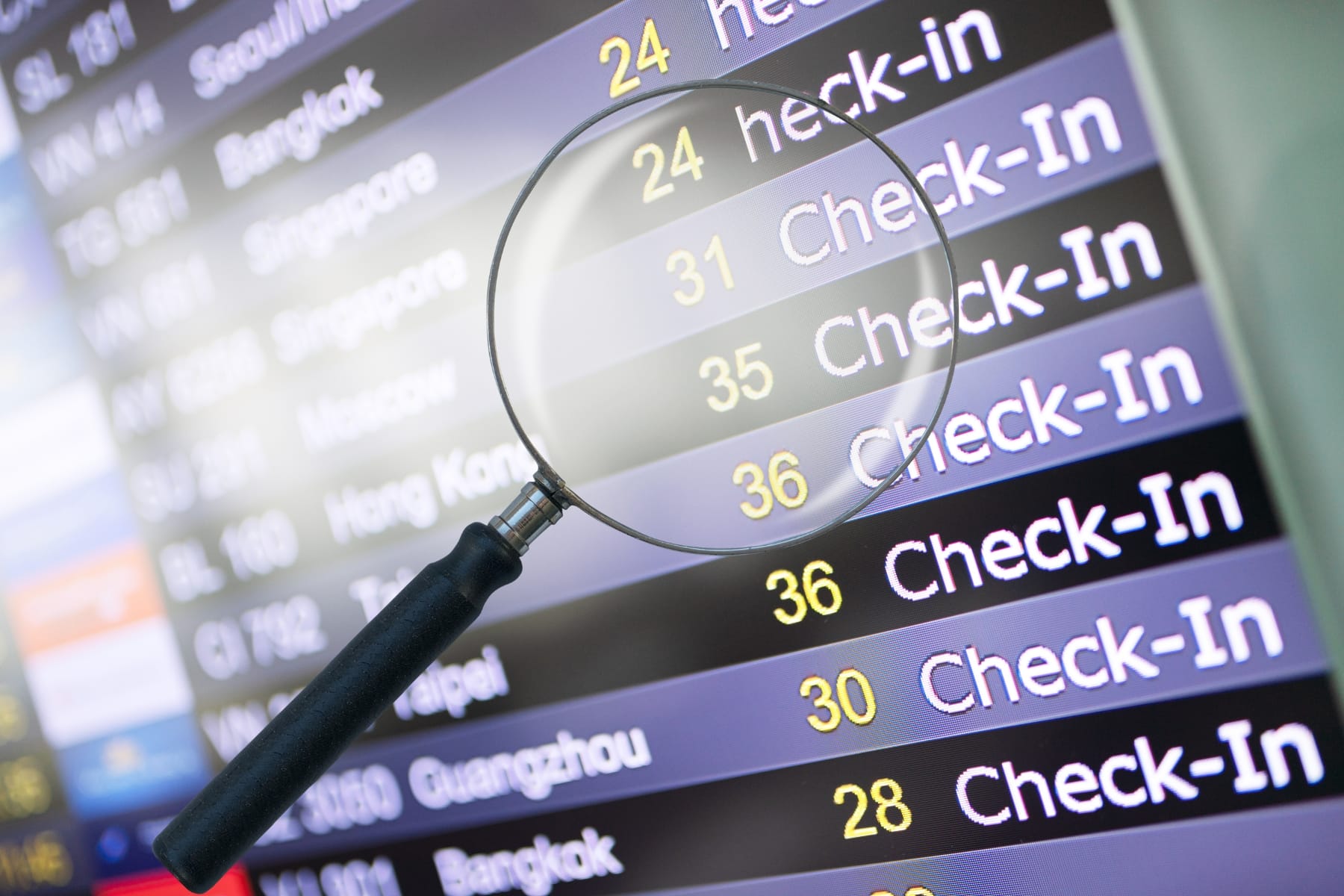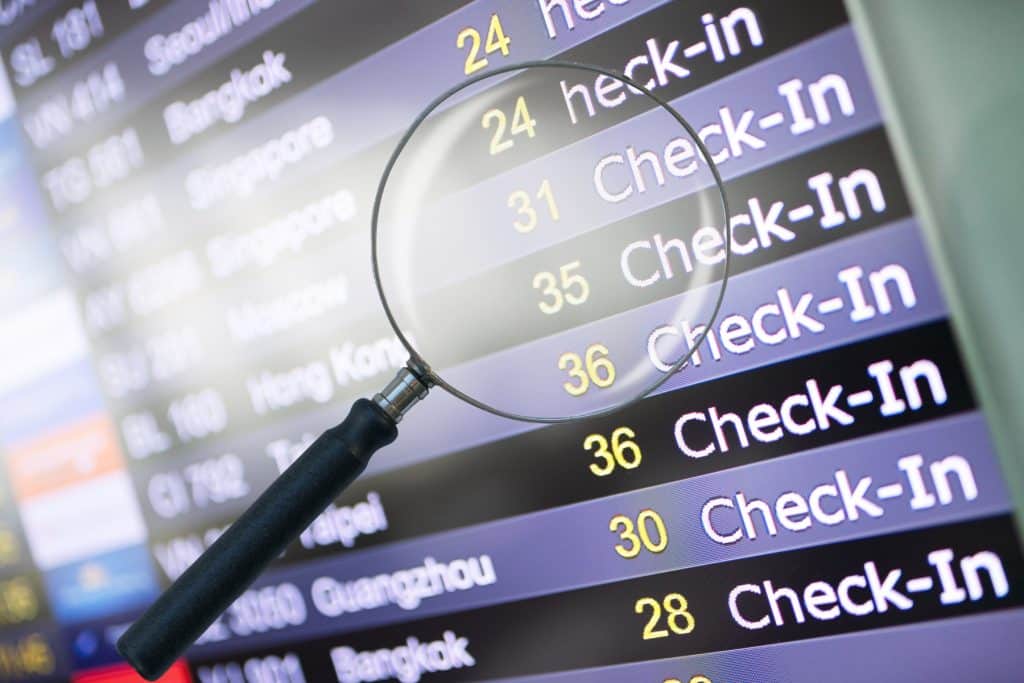 2. Check in & reserve a seat
Once you have arrived at the correct check-in counter, you must first show your ID or passport and have your flight tickets (or booking documents) ready. The employee will now check in the flight for you. If you have any seat requests , it is important to let us know now. You will then receive your boarding pass (or board card), which you will need to board the aircraft. Your seat on the plane is also noted on the boarding pass.
3. Check in your baggage
Anschließend wird ihr Gepäck gewogen und auf mögliche Einschränkungen wie Größe, Gewicht und Inhalt überprüft. Die meisten Fluggesellschaften haben spezifische Gepäckrichtlinien, die die Größe und das Gewicht des Handgepäcks und des aufgegebenen Gepäcks begrenzen.
Check-in at the check-in machine
The check-in process with a check-in kiosk at the airport may vary depending on the airline and airport, but in general, the steps are similar:
Passport or ID card scanning: The first step at check-in is to scan the passport or ID card at the machine. This will confirm your identity and allow the system to access your flight details.
Enter flight details: Enter the information about your flight, including the flight number, travel date, and destination. You may also need to enter the number of your booking confirmation or e-ticket.
Checking in baggage: If you have baggage, you can check it in at the baggage drop-off counter. To do this, however, you need to create a baggage tag. Follow the on-screen instructions to print the baggage tag.
Choose a seat: You can choose your seat if offered by your airline. If not, you may be assigned a seat.
Print boarding pass: Once the check-in process is complete, print out your boarding pass. You will need it to pass through security and board the aircraft.
Checking in baggage: After check-in, you can drop off your checked baggage at the baggage drop-off counter and then proceed to security.
What time does airport check-in start?
Check-in usually starts two to three hours before the scheduled departure time and ends 30-45 minutes before departure, depending on the airline and destination.
Allow enough time
Check-in bedeutet aber nicht, dass Sie sofort beim Flugzeug sind. Nach dem Check-in müssen Sie zuerst noch die Sicherheitskontrolle durchqueren. Dabei werden Sie und ihr Handgepäck auf verbotene Gegenstände und Materialien überprüft werden. Was im Handgepäck erlaubt ist, erfahren Sie in diesem Beitrag.
If the airport is busy (especially in summer and during peak holiday periods), there may be long waiting times at the check-in counter and at the security checkpoint. Therefore, always plan for a time safety buffer .
Check-in at the airport
We have described the check-in options of important airports in detail:
Alternative online check-in
Bei den meisten Fluglinien ist auch ein Online-Check-in Ihres Flugs möglich. Dabei führen Sie selbst den Check-in von zuhause oder unterwegs sowie die Sitzplatzreservierung durch. Das Aufgabegepäck geben Sie bei der Ankunft am Flughafen ganz normal beim Check-in-Schalter oder beim Gepäckaufgabe-Schalter ab.
What do you need for online check-in?
Online check-in is carried out via the website of the airline that has been assigned to your flight by the tour operator. For check-in you will need:
Booking code or ticket number
The passenger's name
Partial: The tour operator reference number
Wenn Sie Ihre Flugreise über einen Reiseveranstalter gebucht haben, erhalten Sie von diesem Buchungsunterlagen bzw. Reisebestätigung. In diesen Unterlagen finden Sie auch die Reiseveranstalter-Referenznummer.