Check in your Lufthansa (or LH) flight online 23 hours before departure. You can find out exactly how to carry out Lufthansa online check-in on this page.
How to check in your Lufthansa flight online
1. You can do your online check-in via the LH app or via the following link:
https://www.lufthansa.com/
2. Select "Check-in" under the flight search: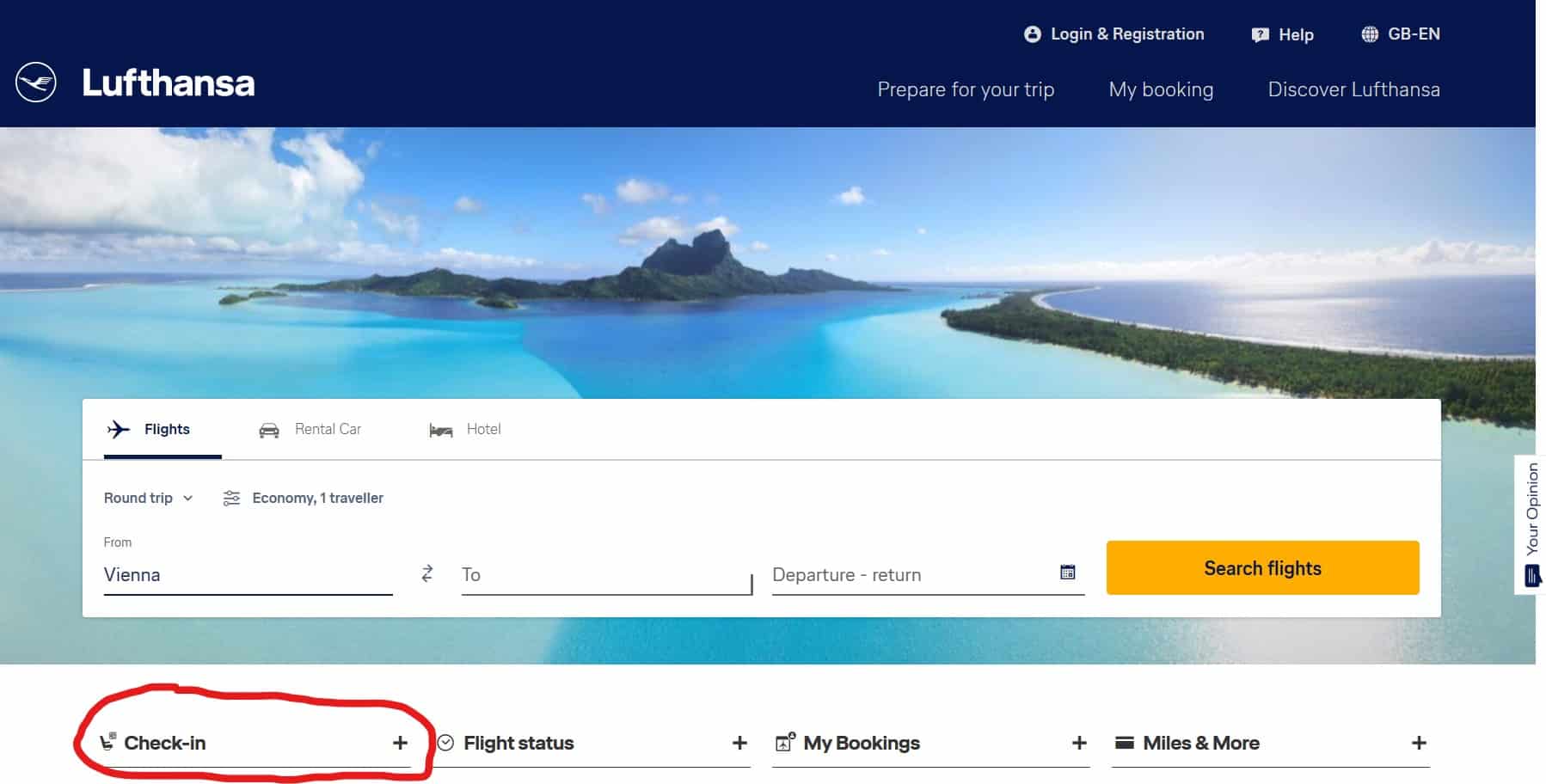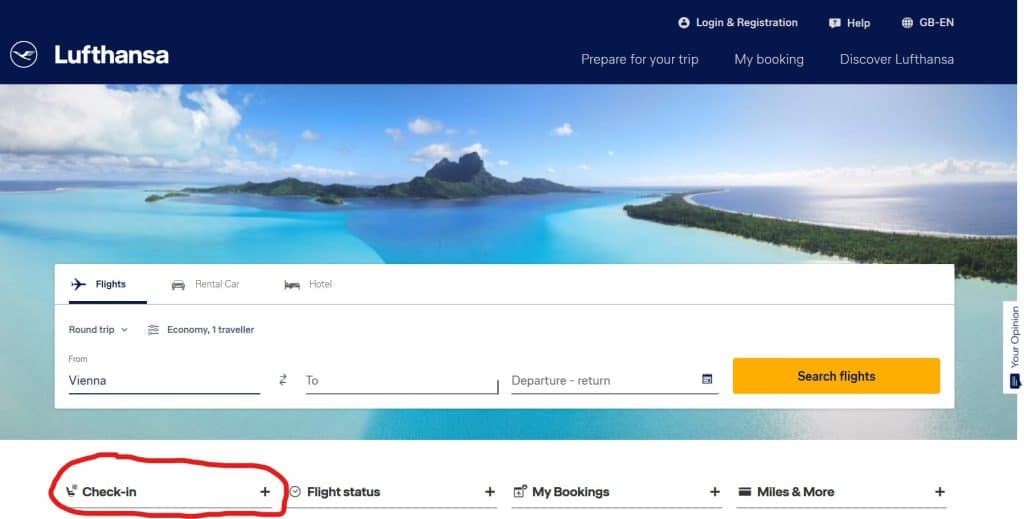 3. Using the booking code or ticket number (you will find it on your booking confirmation), you can start the online check-in. If you are a frequent flyer, you can also check in with your service card number.
4. If you wish, you can also select your seats or book additional services for your flight during online check-in (for a fee).
5. You can then print out your boarding pass or receive it in digital form on your smartphone/tablet in the Lufthansa app.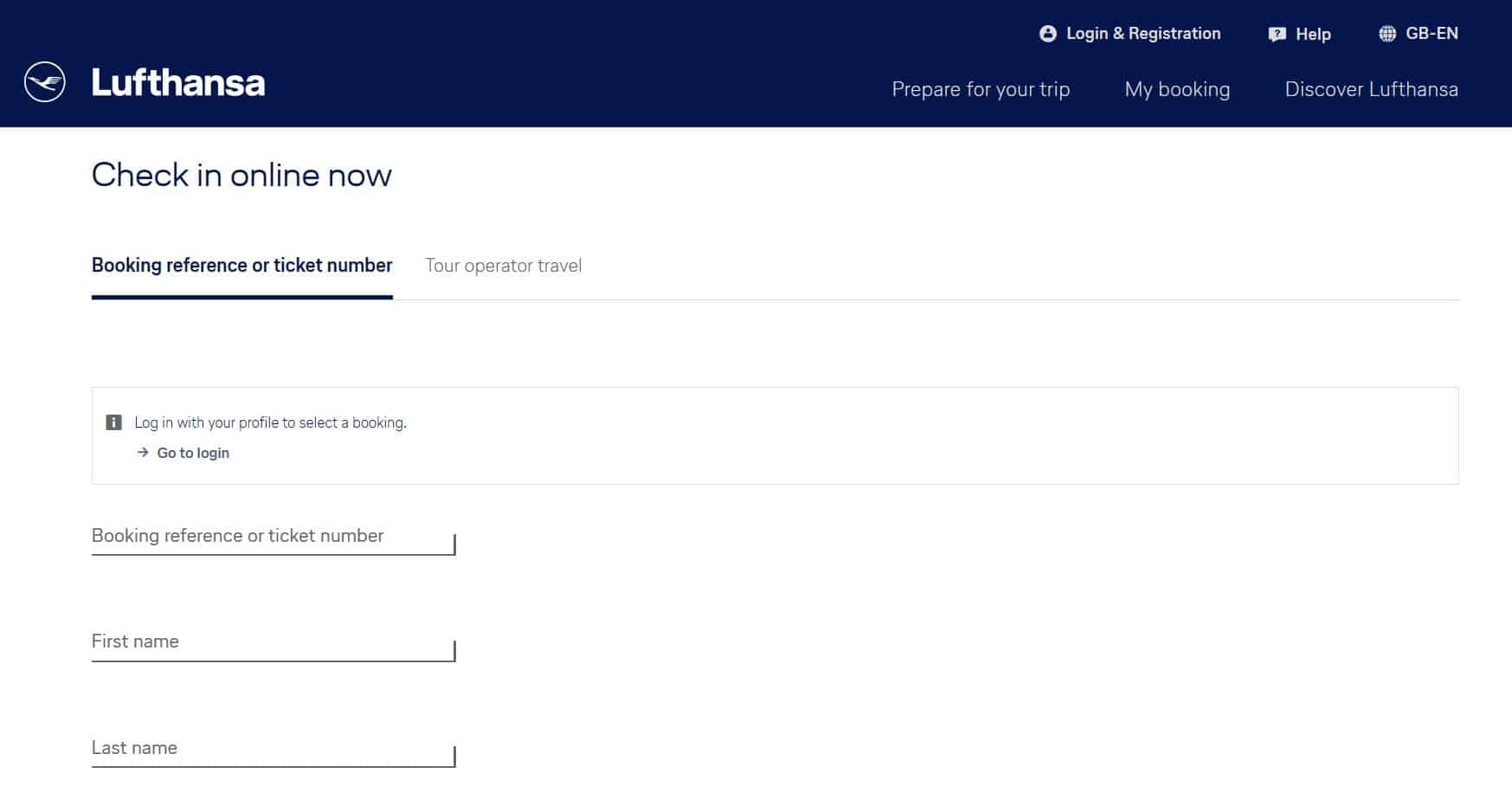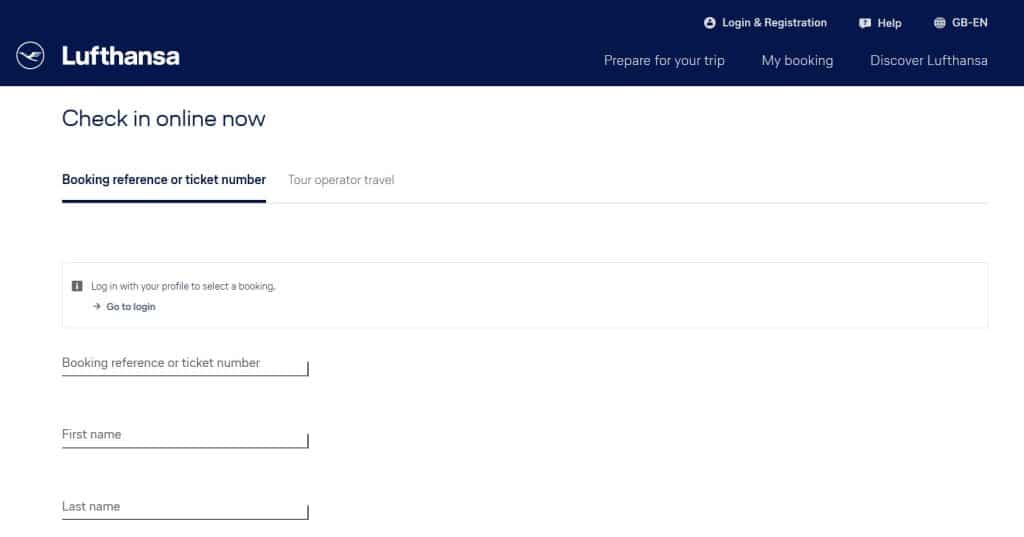 The video description of the Lufthansa check-in
Source: https://www.youtube.com/watch?v=1s46qlhZ2hE
Which flights can (not) be checked in online via Lufthansa?
What flights can you check in?
LH flights worldwide
Austrian flights – between Germany and Austria
LOT flights – departing from Germany (except Hamburg and Stuttgart)
Adria Airways and Croatia Airlines flights – on departure from Germany
SAS flights – departing from Germany (except Dusseldorf, Hamburg, Berlin-Tegel)
Which flights can't you check in?
Flights from:
Albania – Tirana (TIA)
Bosnia – Sarajevo (SJJ)
Bulgaria – Burgas (BOJ)
Croatia – Rijeka (RJK)
Montenegro – Tivat (TIV)
Cyprus – Paphos (PFO)
No Lufthansa online check-in for codeshare flights
For flights of all other airlines and also for so-called codeshare flights, the online check at Lufthansa is not possible. Codeshare flights are flights operated by another airline, but booked with a Lufthansa flight number.
Codeshare flights with a Lufthansa flight number can be identified by their "operated by" identifier in the booking confirmation. Such flights can only be checked in directly with the relevant airline on the relevant website.
Lufthansa's baggage policy
Lufthansa carry-on baggage
Number & Weight
Economy & Premium Economy Class – 1 carry-on baggage up to 8 kg
Business Class & First Class – 2 hand luggage up to 8 kg each
Size
For all classes there is a max. Hand luggage size of
55 x 40 x 23 cm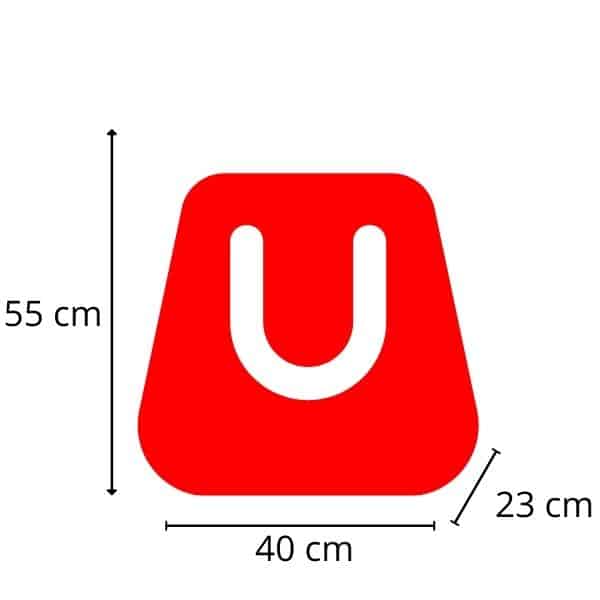 What is prohibited in carry-on baggage?
There are some items that are absolutely prohibited in carry-on baggage due to possible danger to passengers and crew.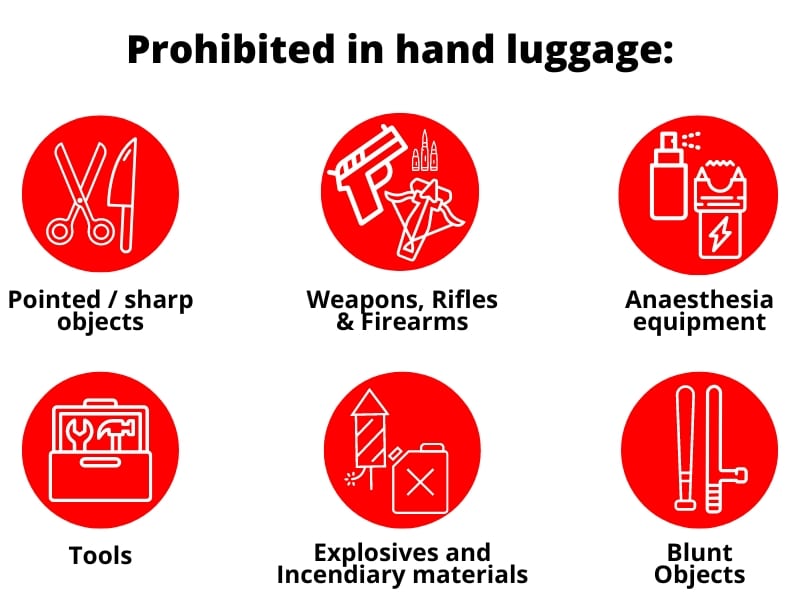 Weapons, Rifles & Firearms
Pistols, revolvers, rifles, shotguns and other firearms of all kinds
Parts of firearms
Toy weapons, as well as replicas and imitations of real weapons
Signal pistols and starting pistols
Pointed or sharp objects
Razor
Needles
Axes, hatchets and cleavers
Knives and scissors
Utility knife
Swords and sabres
Anesthetic devices
Taser, stun guns, stun sticks
Apparatus for stunning and killing livestock
Chemicals, gases or sprays that cause incapacitation
Tools
Crowbar
Drills
Saw
Bolt guns
Blunt objects
Baseball and softball bats
Clubs and batons like bats
Martial arts equipment
Explosives and incendiary substances
Ammunition detonators
Detonators and detonators
Replicas or imitations of explosive devices
Dynamite, gunpowder and plastic explosives
About Lufthansa – what you should know
Lufthansa is a German airline based in Frankfurt am Main and one of the largest airlines in Europe. Founded in 1953, Lufthansa now serves a network of over 220 destinations worldwide, including Europe, North and South America, Asia, Africa and the Middle East.
Lufthansa operates a fleet of more than 300 aircraft, including Airbus and Boeing aircraft. The airline offers its passengers different classes, including Economy, Premium Economy, Business and First Class, as well as a wide range of culinary delights and entertainment on board.
Lufthansa is part of the Star Alliance, a global airline alliance with 26 members, including United Airlines, Air Canada and Singapore Airlines. By collaborating with other members of the Star Alliance, Lufthansa offers its passengers access to a network of over 1,300 destinations worldwide and joint award programs.
Lufthansa has also become a pioneer in sustainability in the aviation industry, advocating for environmentally friendly aircraft and operations. The airline's goal is to be climate-neutral by 2030 and has taken various measures to achieve this goal.