Would you like to reserve a seat for your flight with ITA Airways?
On this page, you can find out how to reserve a seat on your ITA Airways flight, what documents you need and what fees you can expect.
How can I reserve a seat with ITA Airways?
You can reserve a seat directly when you buy your flight ticket – whether online, via the app, a travel agency or other points of sale.
If you have already purchased your ticket, you can also make a seat reservation at ITA online check-in . Online check-in and seat reservation are available from 48 hours before departure, depending on the destination.
Please note, however, that there may be fees for reserving a seat, depending on your fare class and the seat you choose.
What do you need to reserve an ITA Airways seat?
To reserve your seat at online check-in, you will need your booking number , first and last name. The booking number can be found on your booking documents.
What are the best seats on the plane?
Not all seats on an airplane offer the same benefits.
While you can expect a lot of comfort, space and tranquility in Business or First Class, there are options for seats with increased legroom or lower background noise (turbine noise) in Economy Class.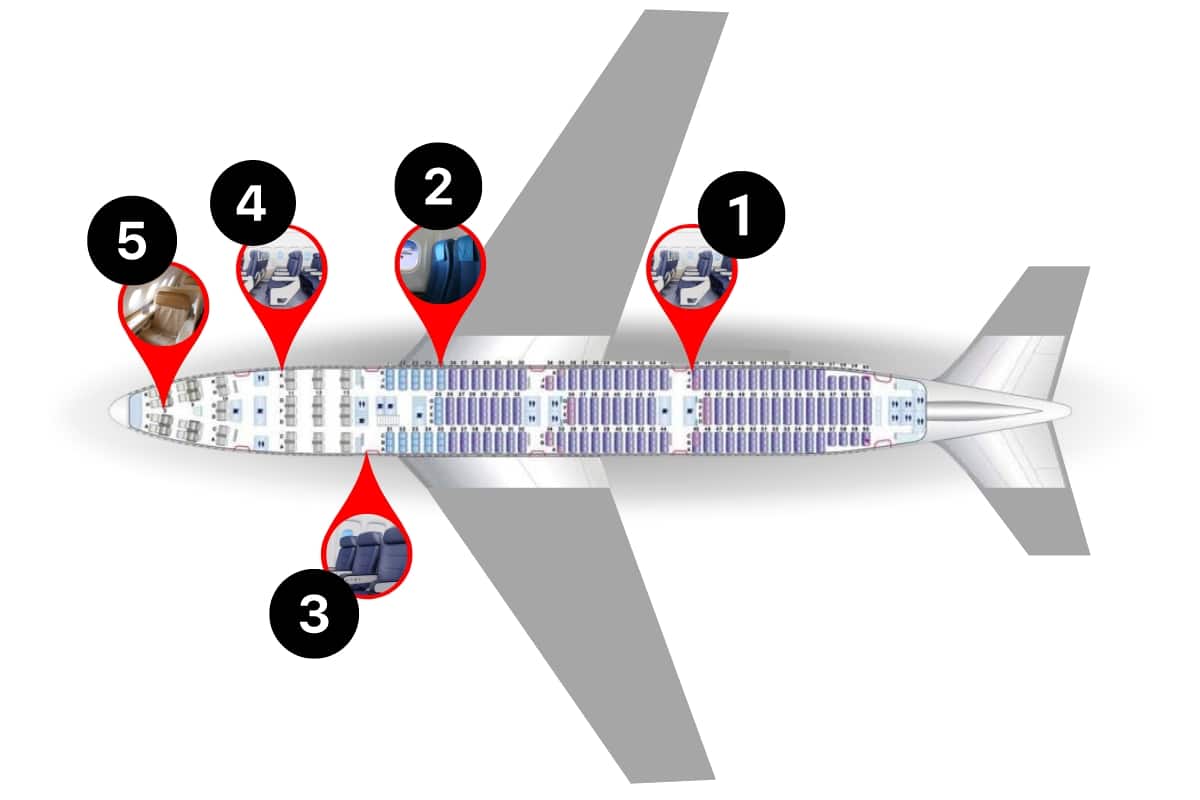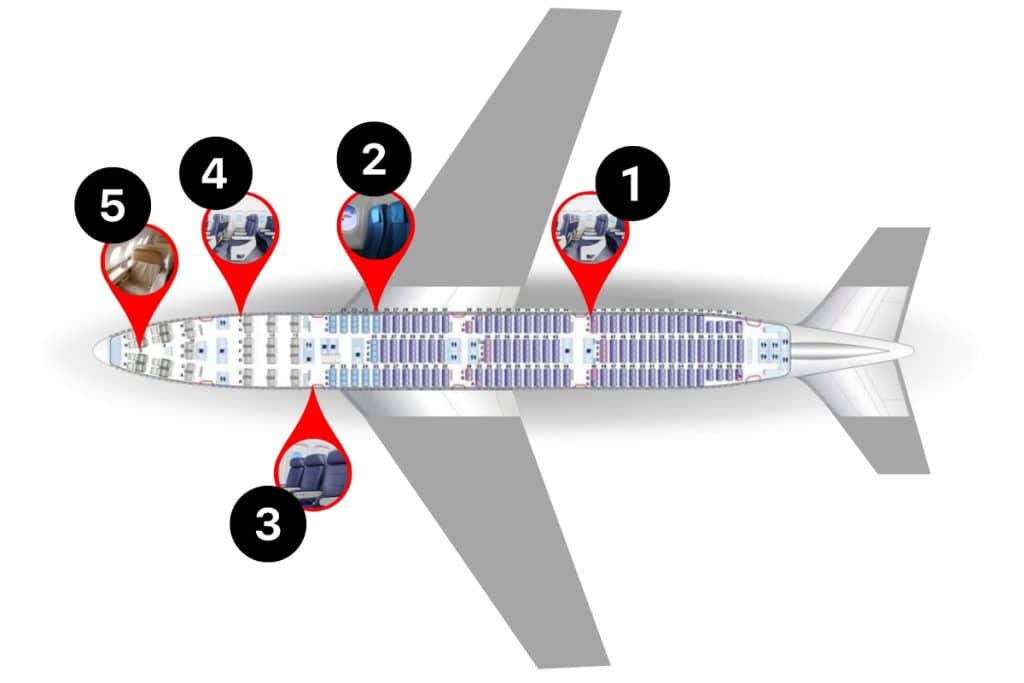 2. Seat in front of the turbines
When reserving a flight, it is advisable to pay attention to the location of the seat in relation to the turbines. Experts recommend choosing a seat in front of the turbines to minimize turbine noise and make the flight more comfortable.
3. Seat with extra legroom
If you want more comfort and space on your flight, a seat in Premium Economy Class is a good choice. These rows of seats are usually found in the requiredareas of economy class and offer you increased legroom.
4th seat in ITA Airways Business Class
If you want to experience a higher level of comfort, freedom and tranquility on your flight, it is recommended to choose a seat in Business Class.
5. First Class Seat
If you want to get the most out of your flight experience , then we recommend reserving a seat in First Class. Here you will find the ultimate combination of freedom, privacy and luxurious comfort.
The cost of a seat reservation
With ITA Airways, the cost of reserving a seat depends on your fare and seat class. For flights in Business Class, a seat reservation is already included free of charge.
As of February 2023
Comfort Economy Seat
The Comfort Economy seats are more comfortable and offer more legroom. In addition, Comfort Economy Class is also associated with a number of extra services .
Costs depending on fare and flight route: approx. 79-139€
Top Seat
The top seats are located at the emergency exits in the aircraft and therefore offer more legroom.
Costs depending on fare & flight route: approx. 13-99 €
Seat in the front area
The front seats are located directly behind Business Class, which allows you to leave the aircraft faster after landing.
Costs depending on fare and flight route: approx. 11-79 €
Standard Seat
You can also reserve a standard seat if you want to sit by the window, for example.
Costs depending on fare and flight route: approx. 8-40€ (in some fares also free of charge)
Seat in the rear area
If you want to reserve a specific seat as cheaply as possible , then it is worth making a reservation at the back of the aircraft.
Costs depending on fare and flight route: approx. 6-29€ (in some fares also free of charge)
For more details on seat categories, please visit the ITA Airways website.