Save time and nerves with Qatar Airways online check-in. This can be done easily and from anywhere in the world. No more annoying queuing at the airport.
Choose your seat and print your boarding pass from the comfort of your own home or carry it with you on your smartphone. Enjoy your trip to the fullest by using Qatar Airways' online check-in. You can find out how it works here.
How does Qatar Airways online check-in work?


Access the Qatar Airways website via the following link:
https://www.qatarairways.com/en/homepage.html
On the home page, you will see the following options:
-Booking
– My travels
-Check-in
– Flight status
Select the "Check-in" tab to access Qatar Online Check-in.
Enter your booking number and surname to enter the check-in area.
In the next step, check the displayed flight data with those in your documents. This way you can be sure that you mix up the flight or check in for the wrong flight.
Fill in all the details of the passengers and confirm the check-in.
Now you will be taken to the seat selection. If you wish, you can choose any seat you want. Depending on the tariff, the reservation is already included in the price or you have to pay a surcharge for the reservation

You can then print out the boarding pass directly, have it sent to an e-mail address or download it as a mobile version to your smartphone or tablet, where you can conveniently carry out your online check-in

.
When is Qatar Airways online check-in possible?
If you're flying from the U.S. or from Doha to the U.S., online check-in is available from 24 hours before departure.
For all other flights , you can complete Qatar Airways online check-in from 48 hours at the earliest until 90 minutes before departure at the latest .
Online check-in is not available for flights departing from Sarajevo
Please note that online check-in on qatarairways.com is only available for flights operated by Qatar Airways.
What do you have to consider on the day of departure?
If you have already checked in online and are travelling with carry-on baggage only, you can proceed directly to the gate. This will save you the time you have to wait at the check-in counter at the airport.
If you are travelling with checked baggage, you will need to go either to the check-in counter or, depending on the airport, to the baggage drop-off station.
Baggage policy Qatar Airways
Qatar Luggage
Maximum dimension
Your baggage or checked baggage must not be larger than 158cm in total (length + width + height)
Maximum weight
Baggage must not weigh more than 32 kg for the safety of all passengers
Excess baggage
If you exceed these limits, your baggage is so-called excess baggage. Additional charges apply for excess baggage.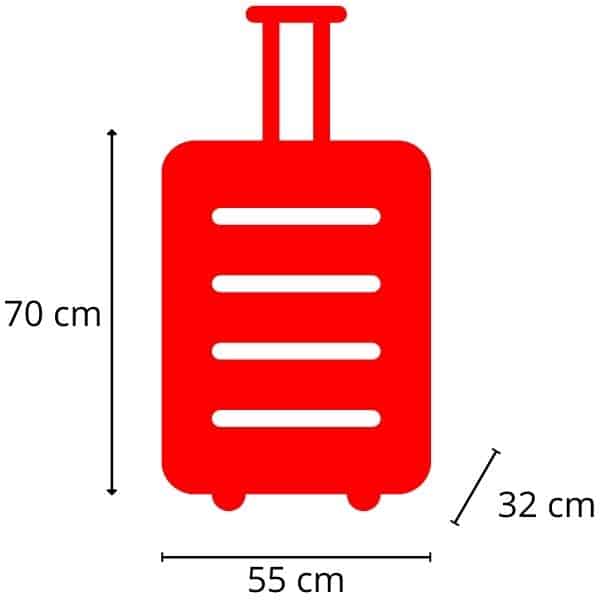 Qatar carry-on baggage
Number & Weight
Economy Class – 1 carry-on baggage up to 7 kg
Business & First Class – 2 carry-on bags up to a total of 15 kg
Size
For all classes there is a max. Hand luggage size of
50 x 37 x 25 cm
20 x 15 x 10 inches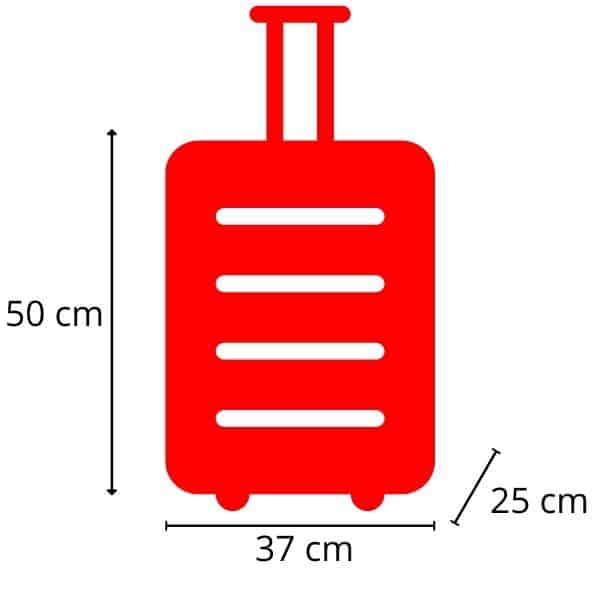 What are you NOT allowed to carry?
Such as:
Taser, stun guns, stun sticks
Apparatus for stunning and killing livestock
Chemicals, gases or sprays that cause incapacitation
Tools
In addition, any tools that could cause a serious injury are prohibited in hand luggage.
These include, for example:
Crowbar
Drills
Saw
Bolt guns
Blunt objects
It is also prohibited to carry percussion weapons or the like in hand luggage.
Such as:
Baseball and softball bats
Clubs and batons like bats
Martial arts equipment
Explosives and incendiary substances
You must not have any explosives or incendiary devices or explosives and incendiary devices in your hand baggage.
Such as:
Ammunition detonators
Detonators and detonators
Replicas or imitations of explosive devices
Dynamite, gunpowder and plastic explosives
Important information about Qatar Airways
Qatar Airways is the national airline of the State of Qatar, based in Doha. Founded in 1993, Qatar Airways now serves a network of over 170 destinations worldwide, including Europe, North and South America, Asia, Africa and the Middle East.
Qatar Airways' fleet consists of a combination of Boeing and Airbus aircraft, including the Airbus A380 and Boeing 787 Dreamliner. The airline offers its passengers different classes, including Economy, Business and First Class, as well as a wide range of culinary delights and entertainment on board.
Qatar Airways is known for its outstanding service and has won multiple awards for its quality of service. The airline also has a strong presence in Skytrax's list of the best airlines in the world and has won several awards, including being named the best airline in the world in 2019.
Qatar Airways is a member of the Oneworld alliance, a global airline alliance with 13 members, including American Airlines, British Airways and Cathay Pacific. By partnering with other members of the Oneworld alliance, Qatar Airways offers its passengers access to a network of over 1,000 destinations worldwide and joint rewards programs.
Are you interested in online check-in with other airlines?
No problem. We've created plenty of guides for the most popular airlines to make online check-in easy. So that nothing goes wrong. To do so, simply visit our page https://flug-check-in.de/en