The Chair Airlines online check-in is a convenient solution for a quick check-in from home. Online check-in opens 23 hours and is available up to 4 hours before departure .
Step-by-step instructions
Open the Chair Airlines website via the following link:
https://iport.travelport.com/ici_4_191_0_74999/(b8287d9378c94c9d0f52247689a05ea4)/gm/en
Enter your booking number or e-ticket number, your last name and the departure airport. Your booking number can be found on the booking confirmation.
In the check-in area, you can complete the online check-in by entering your passport or identity card number and, if necessary, upload and deposit important entry documents.
As part of the check-in process, you can now also reserve a seat for your Chair-Airlines flight .
You will then receive your boarding pass. Either you print out the boarding pass or you download the boarding pass to your smartphone.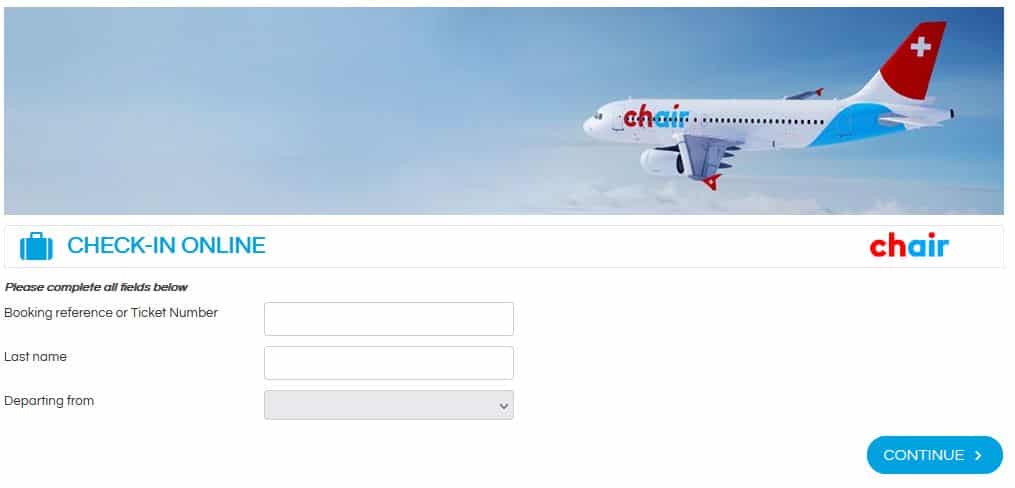 More Chair Airlines travel information
Seat reservations
If you prefer a seat with more legroom, or if you'd rather have a seat in the aisle, by the window, or in the middle, that's no problem. You can choose a standard seat, preferred seat or comfort seat.
The Comfort Seat is available for CHF 30 (one-way). These seats are usually located in the front row of the aircraft or at the emergency exits.
Preferred seats are available from CHF 20 and are located in rows 2-9.
The free choice of a standard seat is possible from CHF 10 and includes rows 12-25.
Pre-order food
You can easily and conveniently pre-order your food from home or order jewelry, perfumes, cosmetics and accessories.
Baggage information Chair Airline
Checked baggage Chair Airline
Adults and children from 2 years of age can bring one piece of luggage with max. 23 kg. Buggies or child seats can also be checked in free of charge.
Hand luggage Chair Airline
Number & Weight
The Chair Airlines allows 1 carry-on baggage up to 8 kg per person.
Size
For all classes there is a max. Hand luggage size of
55 x 40 x 20 cm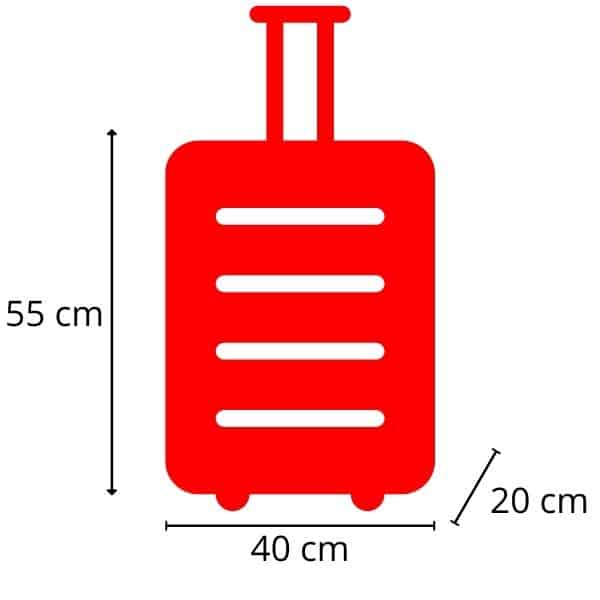 What is prohibited in carry-on baggage?
There are some items that are absolutely prohibited in carry-on baggage due to possible danger to passengers and crew.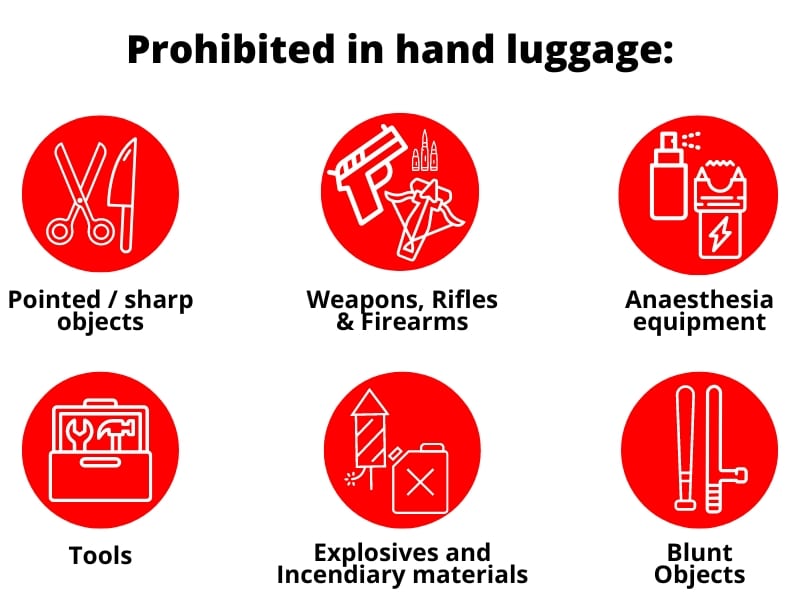 Weapons, Rifles & Firearms
Pistols, revolvers, rifles, shotguns and other firearms of all kinds
Parts of firearms
Toy weapons, as well as replicas and imitations of real weapons
Signal pistols and starting pistols
Pointed or sharp objects
Razor
Needles
Axes, hatchets and cleavers
Knives and scissors
Utility knife
Swords and sabres
Anesthetic devices
Taser, stun guns, stun sticks
Apparatus for stunning and killing livestock
Chemicals, gases or sprays that cause incapacitation
Tools
Crowbar
Drills
Saw
Bolt guns
Blunt objects
Baseball and softball bats
Clubs and batons like bats
Martial arts equipment
Explosives and incendiary substances
Ammunition detonators
Detonators and detonators
Replicas or imitations of explosive devices
Dynamite, gunpowder and plastic explosives
Chair Airlines Information
Chair Airlines is a Swiss airline based in Opfikon and moved from Germania Flug AG to Chair Airlines AG on 5 September 2019. It operates a fleet of three Airbus A319 aircraft at Zurich Airport and employs 150 people.
More information about Chair Airline: https://www.chair.ch/en/ngabout-us/ngcompany/
or on Wikipedia: https://en.wikipedia.org/wiki/Chair_Airlines