Would you like to reserve a seat for your flight with Thai Airways?
On this page, you can find out how to reserve a seat, what documents you need and what fees you can expect.
How can I reserve a seat on Thai Airways?
You can reserve your seat with Thai Airways either directly when booking your flight or online after booking. However, depending on the fare and the desired seat, there may be an additional cost for the reservation.
What do I need to make a Thai Airways seat reservation?
In order to reserve a seat with Thai Airways online, you will need the booking number as well as your last name. The booking number or booking code can be found on your Thai Airways travel documents.
What are the best seats on the plane?
There are differences in the comfort of the seats on the plane. While seats in Business or First Class offer a lot of comfort, there are also seating options in Economy Class that offer more legroom or are more pleasant due to lower noise pollution (turbine noise).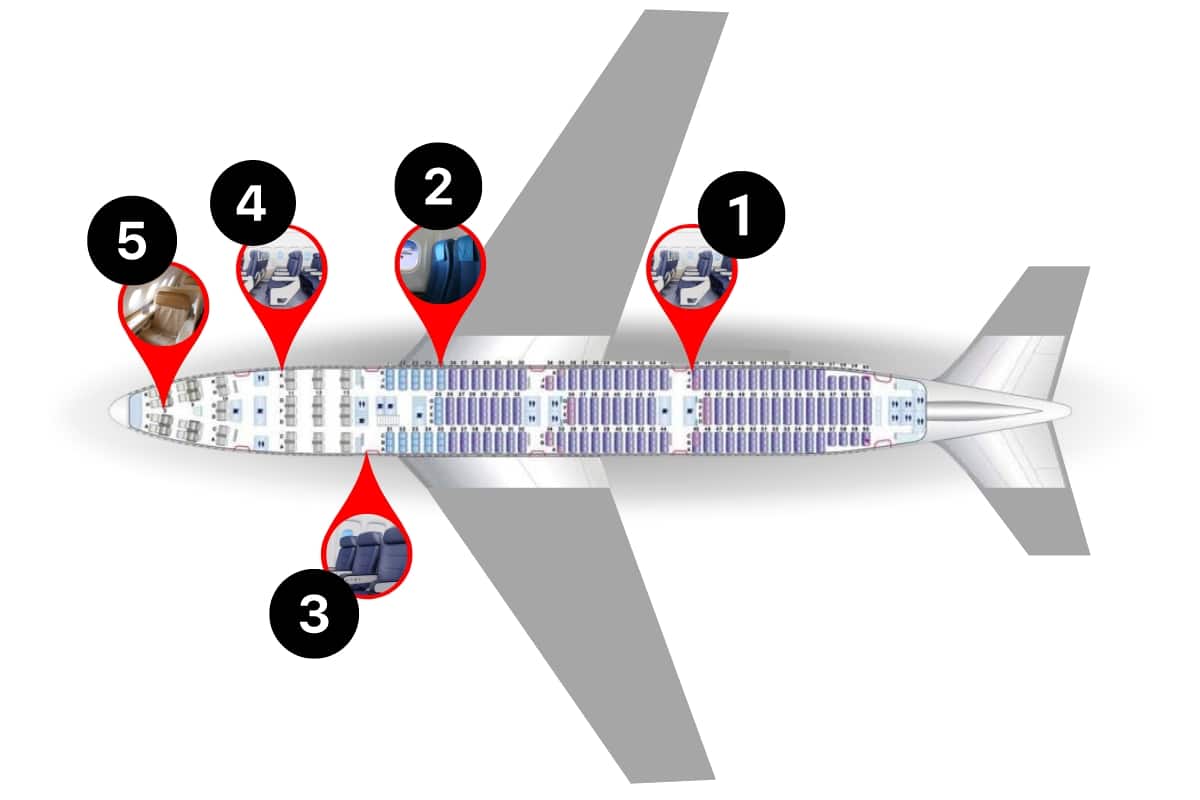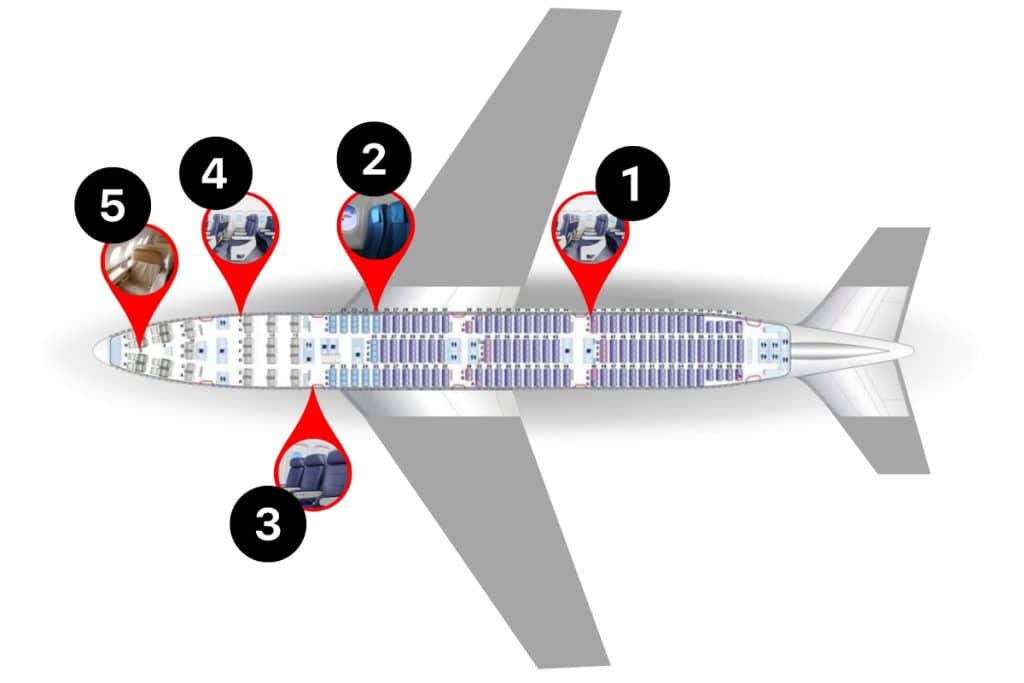 2. Seat in front of the turbines
When choosing a seat, it is often overlooked how much the noise of the engines can influence the flight experience .
Experienced pilots recommend choosing a seat in front of the engines when booking to make the flight experience more enjoyable.
3. Seat with extra legroom
Some aircraft have rows of seats with more legroom, which are not necessarily close to the emergency exits. These seats are usually found in the front rows of economy class.
4. Seat in Thai Airways Business Class
If you are looking not only for extra legroom, but also for greater comfort , you can book a seat in Business Class. While these seats are more expensive, they offer other benefits.
5. First Class Seat
To experience the highest level of comfort , you can reserve a seat in First Class.
The cost of a seat reservation
The following costs apply to preffered seats in Economy Class:
| From/To | to Zone 1 | to Zone 2 | to Zone 3 | to Zone 4 | to Zone 6 |
| --- | --- | --- | --- | --- | --- |
| from Zone 1 | 30 USD | 45 USD | 65 USD | 85 USD | 115 USD |
| from Zone 2 | 45 USD | 60 USD | 80 USD | 100 USD | 130 USD |
| from Zone 3 | 65 USD | 80 USD | 100 USD | 120 USD | 150 USD |
| from Zone 4 | 85 USD | 100 USD | 120 USD | 140 USD | 170 USD |
| from Zone 5 | 115 USD | 130 USD | 150 USD | 170 USD | 200 USD |
| | | | | | |
As of March 2023
The flight zones:
Zone 1 Bangladessh, Cambodia, China (Kunming), Laos, Malaysia, Myanmar, Singapore,
THAI destinations within Thailand (Chiang Mai, Krabi, Phuket), Vietnam, between Taipei and Seoul
Zone 2 China (Beijing, Shanghai, Chengdu, Guangzhou, Xiamen), Hong Kong – China, India Indonesia,
Nepal, Philippines, Sri Lanka, Taiwan, Between Phuket and Beijing
Zone 3 Australia (Perth), Japan, Korea, Oman, Pakistan, United Arab Emirates
Zone 4 Australia (Sydney, Brisbane, Melbourne) , Russia (Moscow)
Zone 5 Brussels, Copenhagen, Frankfurt, Munich, Paris, Rome, Milan, Auckland, Oslo, Vienna, Stockholm, Zurich, London and between Frankfurt and Phuket
For more details on seating and reservation fees, please visit the Thai Airways website.