Thanks to the quick and easy online check-in of Austrian Airlines, you can check in conveniently – even from home.
You can find out exactly how Austrian Airlines online check-in works right here.
Online Check-in – Step-by-Step
1. In the first step, open the Austrian Airlines website on your computer or mobile phone via the following link: https://wci.austrian.com/app/ck.fly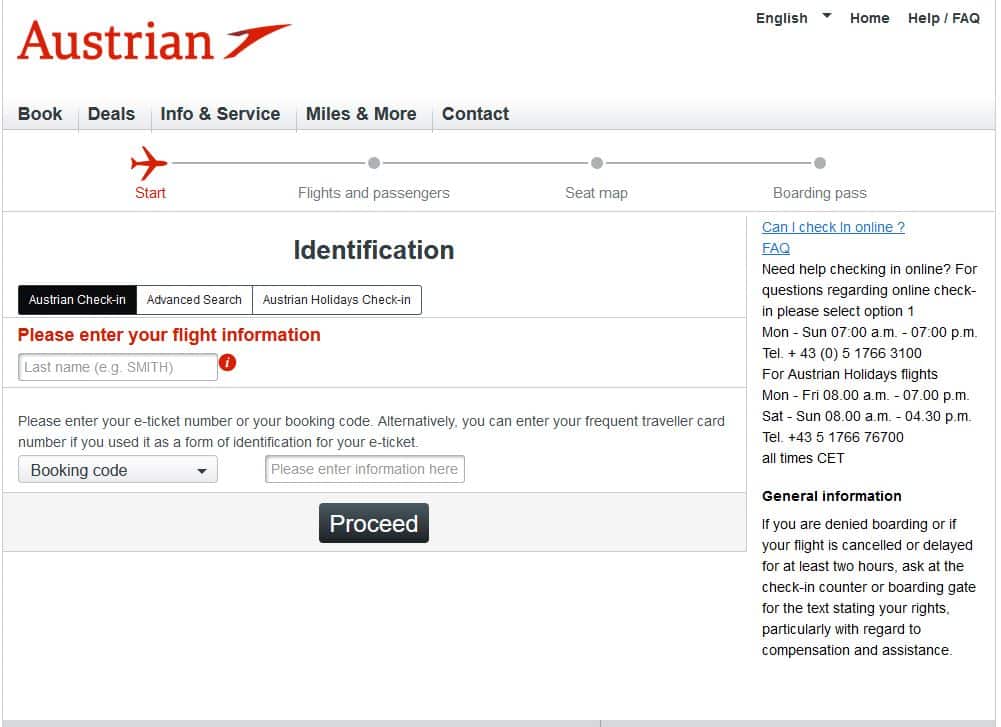 2. By entering your booking number (or e-ticket number) and your full name, you can log in to the check-in area.
3. Select the desired flight you want to check in and enter the requested information about yourself.
4. You will then have the option of checking in other passengers or making a seat reservation.
5. Once you have provided all the information, you can complete the online check-in.
6. You will now receive your boarding pass. You should save these directly and print them out.
Online seat reservation of Austrian Airlines
During online check-in, you can also view a clear seat map of the aircraft. In it, you will see occupied and unoccupied seats.
Depending on your wishes, you can choose a seat (and reserve it for your companions and already at the online check-in.
Advantages of Austrian Airline Online Check-in
With the Austrian Airlines online check-in, you also have exclusive access to the "myAustrian Service".
You can take advantage of additional services and book several packages at the same time, such as:
Expansion of travel class to business class
Reservation of comfortable seats with more legroom
Exclusive access to the airport lounge

Additional pieces of baggage
Baggage policy of Austrian Airlines
Baggage allowance
You can check in the baggage allowance at the counter at no extra cost. In order for your baggage to count as a free baggage allowance, you must comply with the permitted weight and size.
One piece of baggage may:
– have a maximum circumference of 158 cm (height + width + length)
– and weigh a maximum of 23 kg (Business Class 32 kg)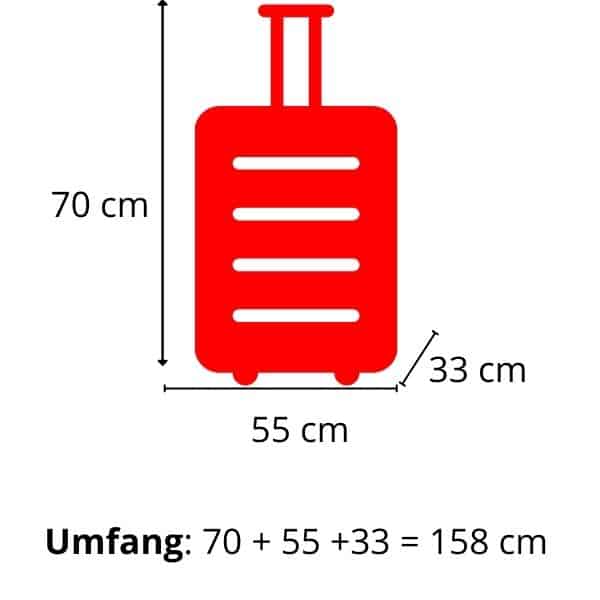 Number & Weight
Economy Class & Premium Economy Class – 1 carry-on baggage up to 8 kg
Business Class – 2 hand luggage up to 8 kg
Size
For all classes there is a max. Hand luggage size of
55 x 40 x 23 cm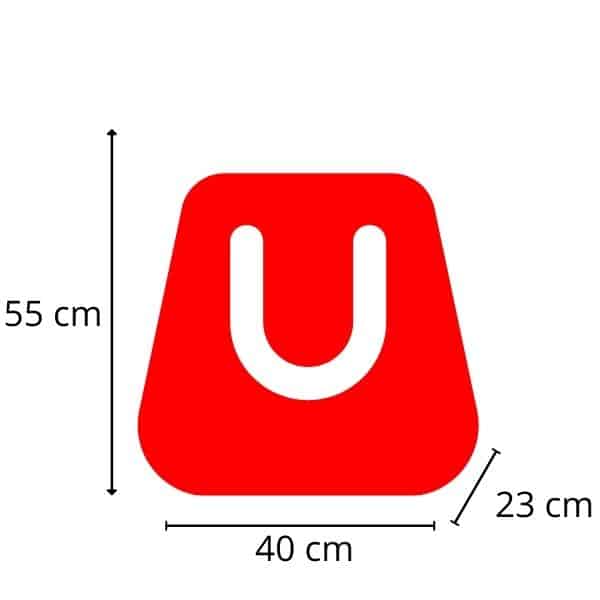 What is prohibited in carry-on baggage?
There are some items that are absolutely prohibited in carry-on baggage due to possible danger to passengers and crew.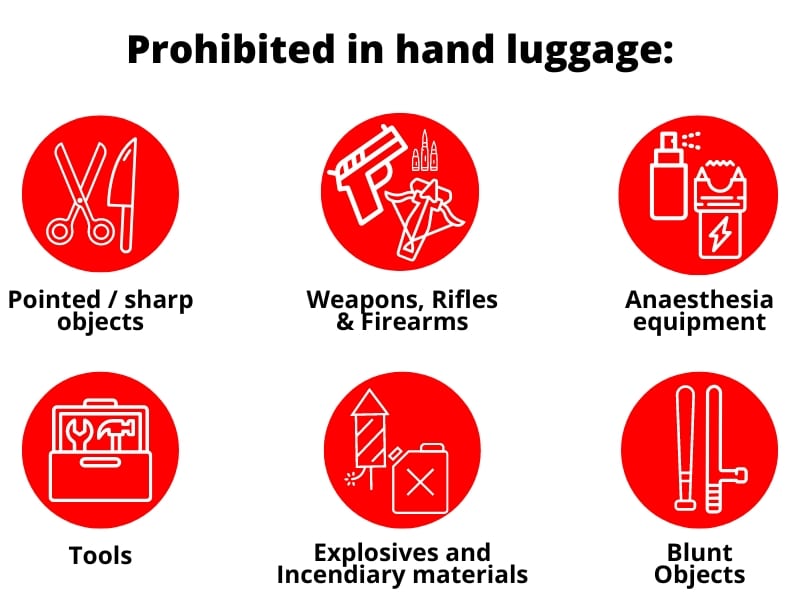 Weapons, Rifles & Firearms
Pistols, revolvers, rifles, shotguns and other firearms of all kinds
Parts of firearms
Toy weapons, as well as replicas and imitations of real weapons
Signal pistols and starting pistols
Pointed or sharp objects
Razor
Needles
Axes, hatchets and cleavers
Knives and scissors
Utility knife
Swords and sabres
Anesthetic devices
Taser, stun guns, stun sticks
Apparatus for stunning and killing livestock
Chemicals, gases or sprays that cause incapacitation
Tools
Crowbar
Drills
Saw
Bolt guns
Blunt objects
Baseball and softball bats
Clubs and batons like bats
Martial arts equipment
Explosives and incendiary substances
Ammunition detonators
Detonators and detonators
Replicas or imitations of explosive devices
Dynamite, gunpowder and plastic explosives
About Austrian Airlines
Austrian Airlines is an airline based in Vienna, Austria, and is part of the Lufthansa Group. The airline was founded in 1957 and today offers flights to more than 130 destinations worldwide. Austrian Airlines operates a modern fleet of aircraft, including Airbus A320, A321, Boeing 767 and 777. The airline is a member of Star Alliance, a global network of airlines that provides passengers with access to an extensive route network and benefits such as joint frequent flyer programs and lounge access. Austrian Airlines attaches great importance to first-class service and comfort for its passengers and has already received several awards for its quality.