Would you like to reserve a seat for your flight with Ryanair?
On this page, you can find out how to reserve a seat on your Ryanair flight, what documents you need and what fees to expect.
How can I reserve a seat with Ryanair?
You can choose to reserve your seat online immediately after booking your flight or at your Ryanair online check-in.
A fee may be charged for reserving a seat, which varies depending on the type of seat .
What do you need to reserve a Ryanair seat?
In order to reserve a seat during online check-in, you must either log in to your existing Ryanair account or create a new account.
However, you can also enter your reservation number and e-mail address to carry out the check-in as well as the seat reservation online.
What are the best seats on the plane?
You can choose between different seats, each with its own merits. Opt for the ultimate in comfort, space and tranquility in Business or First Class. Or choose a seat with more legroom or less background noise (turbine noise ) in Economy Class.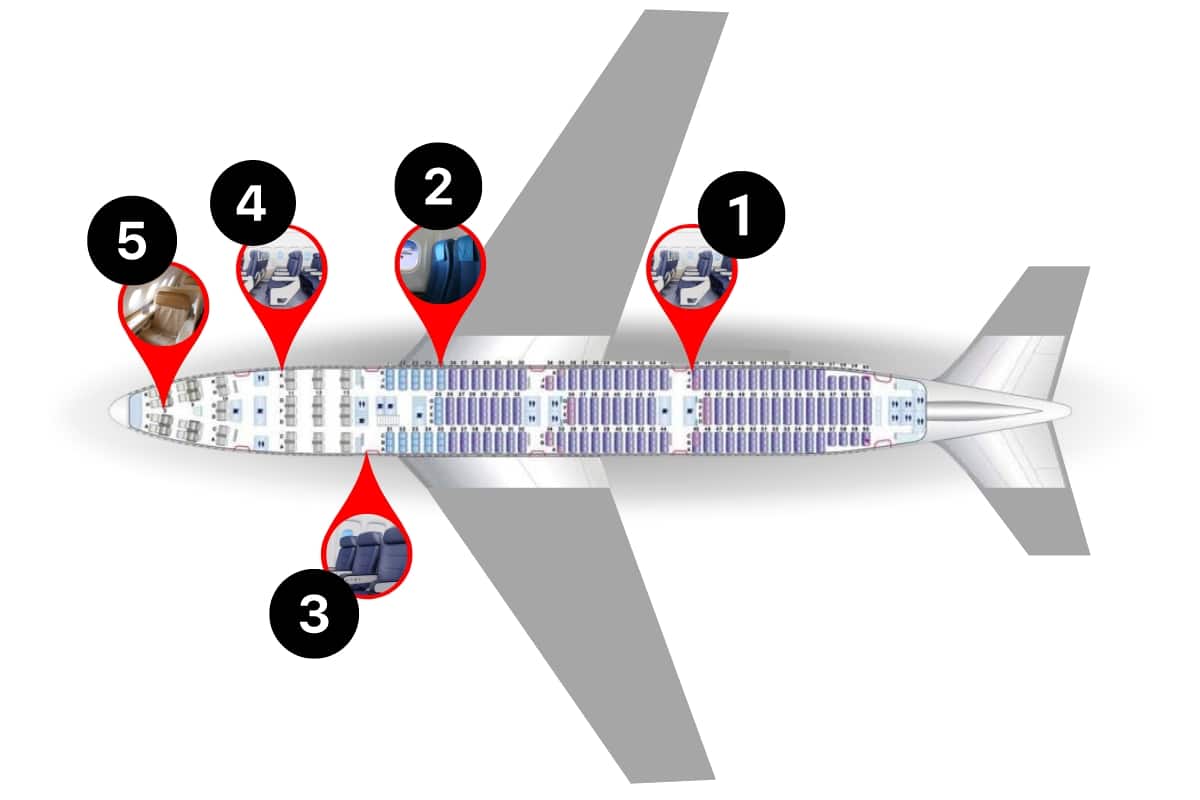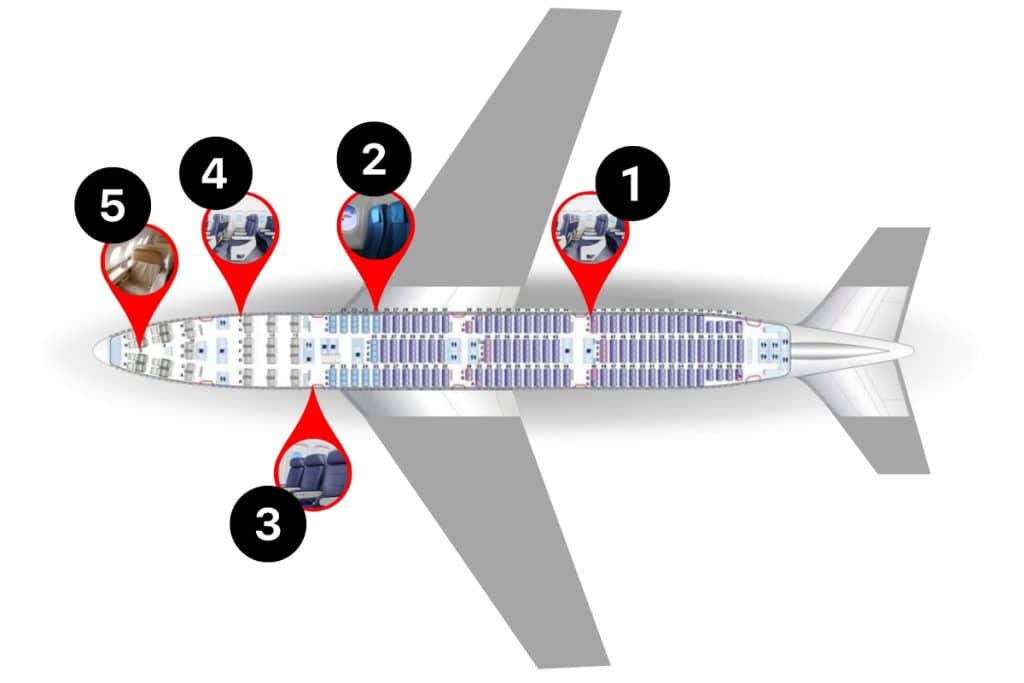 1. Seat at the emergency exit
If you would like to enjoy more legroom on your flight, then you can consider choosing a seat directly at the emergency exit. Please note, however, that there are certain requirements that must be met in order to be allowed to take a seat there. More information can be found here: https://help.ryanair.com/hc/de/articles/360017824678-Sitzplatzreservierung
2. Seat in front of the turbines
Especially for a long-haul flight, always choose a seat in front of the turbines to reduce turbine noise.
3. Seat with extra legroom
If you want to enjoy more legroom during your flight, you can opt for a seat in the front rows of Economy Class. Here you will usually find seats that offer more space for your legs.
4. Seat in Ryanair Business Class
Experience a higher level of relaxation and comfort by opting for a seat in Business Class.
5. First Class Seat
Choose a seat in First Class for the ultimate in flying comfort . Benefit from increased privacy, greater freedom and numerous other advantages.
The cost of a seat reservation
Ryanair offers 3 options for reserving seats online:
Seats with more legroom
These are usually seats in rows 1,2 (D,E,F) and 16-17.
Cost: from € 14.00 per flight
Seats at the front
These seats are located in rows 2 (A,B,C) to 5.
Cost: from € 7.00 per flight
Standard Seating
These are all standard seats in rows 6-15 and 18-33.
Cost: from € 3.00 per flight
For more details on seat categories and applicable fees, please visit the Ryanair website.