TAROM online check-in
Do you want to carry out your TAROM flight check-in from the comfort of your own home? Then you've come to the right place. We explain how to check in your Tarom flight online with step-by-step instructions.
Step-by-step instructions TAROM
The first thing to do is open the following link:
https://digital.tarom.ro/ssci/identification?lang=de-DE
Now you need to specify the identification type, the booking reference and your last name. The booking reference or the e-ticket number can be used as the identification type. The booking reference is a 6-digit alphanumeric code. The e-ticket number is a 13-digit code. The codes can be found on your booking confirmation.
You will now enter the check-in area. First, you should compare the displayed data with the flight data on your booking. This way you can make sure that you are checking in the correct flight and that there were no errors.
For online check-in, you will need to provide your name, passport number and (depending on your destination) immigration documents.
You can also reserve a seat or book other services with TAROM if you wish.
After successful online check-in at TAROM, you will receive your boarding pass. You can save them or print them out directly.
Information about TAROM online check-in
When is online check-in possible?
Online check-in is usually possible 30 hours before the scheduled departure
For whom is TAROM online check-in intended?
In principle, the TAROM online check-in is intended for every passenger. In addition, guests who have booked a flight with a partner company can also use the TAROM online check-in. These partner airlines can be found on the TAROM check-in page.
We can't use the TAROM online check-in?
TAROM online check-in is not suitable for unaccompanied children.
Passengers travelling with pets will also not be able to use TAROM online check-in.
In addition, passengers with dangerous weapons or sports equipment as well as persons with physical disabilities are obliged to check in via the check-in counter at the airport.
TAROM Baggage Policy
Hand luggage
Number & Weight
As a TAROM passenger, you are allowed to carry one hand baggage weighing up to 10 kg
Size
For all classes there is a max. Hand luggage size of
55 x 40 x 20 cm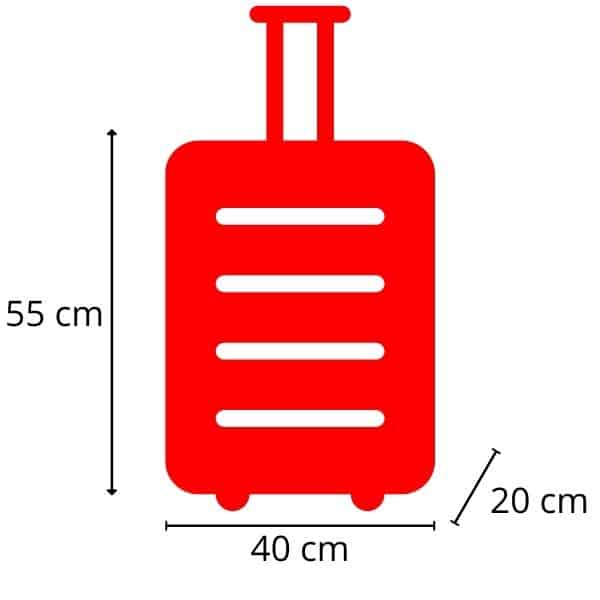 General information about TAROM
TAROM stands for Transporturile Aeriene Române and was founded in 1920. The airline TAROM is based in Bucharest and is the national airline of Romania. The base is located at Bucharest Henri Coandă Airport.
Find out more about TAROM Airlines: https://de.wikipedia.org/wiki/TAROM