Would you like to reserve a seat for your flight with Luxair?
On this page, you can find out how to reserve a seat on your Luxair flight, what documents you need and what fees you can expect.
How can I book a seat with Luxair?
With the airline Luxair you can either
However, keep in mind that there may be fees for seat reservations.
What do you need to reserve a Luxair seat?
For seat reservation or online check-in, you will need your last name and Luxair booking number. These can be found in your travel documents.
What are the best seats on the plane?
There are several seating options available to you, each with its own benefits. For the ultimate level of comfort, space and tranquillity, choose a seat in Confort Class.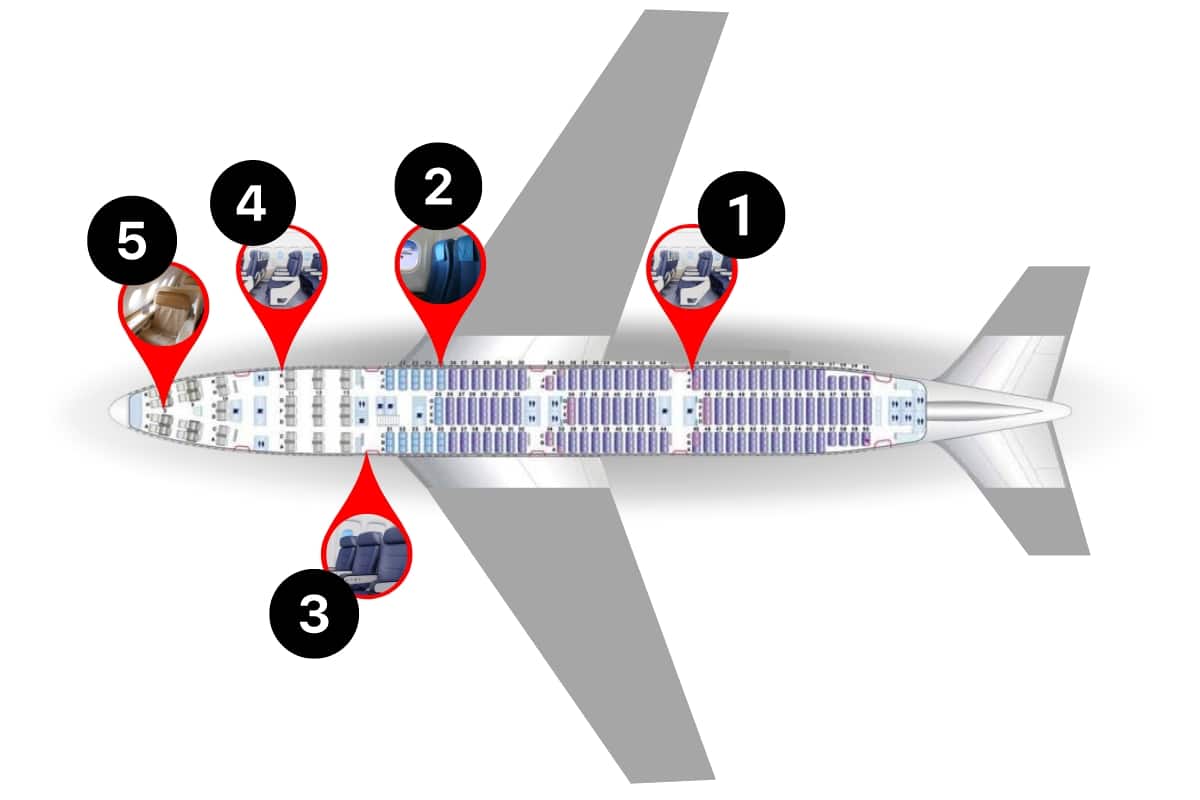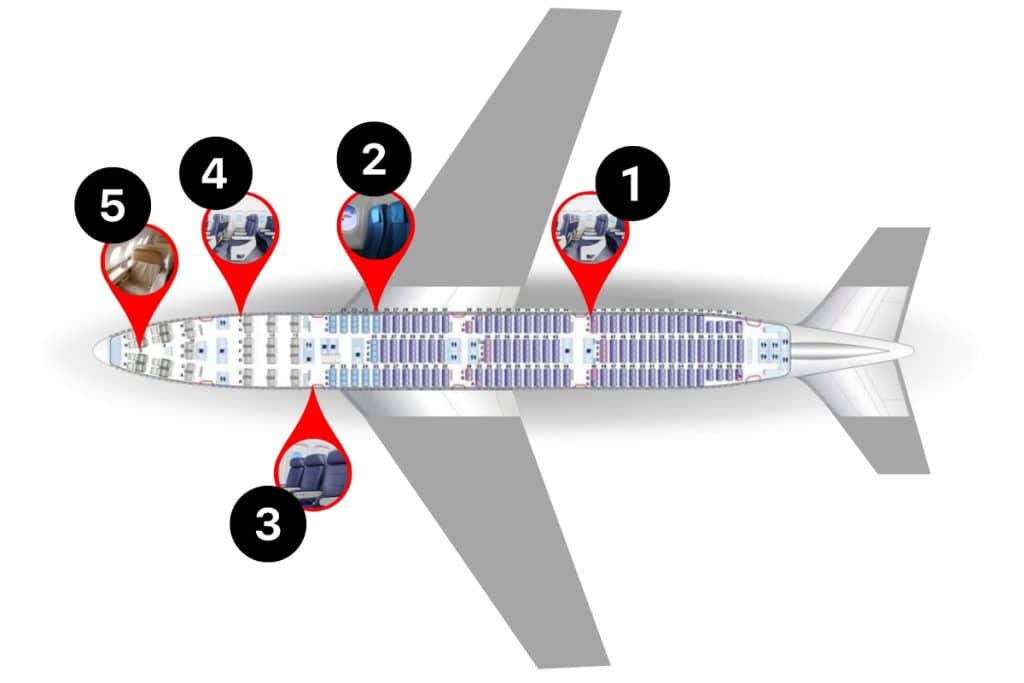 1. Seat at the emergency exit
If you prefer more legroom on your flight, it may be worth reserving a seat in the immediate vicinity of an emergency exit. Please note that there are certain requirements : Passengers with an emergency exit seat must speak and understand one of the languages German, English, French or Luxembourgish, as well as be able to assist the flight crew in emergency situations.
2. Seat in front of the turbines
For a long flight, it is advisable to always choose a seat in front of the turbines to minimize the noise level. Luxair can offer seats in the "Front" category.
3. Seat with extra legroom
At Luxair, these seats are called Extra Leg Space seats. If you want to travel more comfortably and need more legroom, it may be worth choosing such a seat . These seats usually offer more room for your legs.
4. and 5. Seat in Comfort Class
If you're looking for more peace and comfort , a Comfort Class seat is a great option. Here you can experience a higher level of relaxation. This "Comfort Class" is only available on a limited number of flights.
The cost of a seat reservation
As of May 2023
Free
A free seat reservation is available for flights of a vacancy, Excellence or Happy Summer package tour is available for certain seat categories up to 50 hours before departure . Please note the availability of seats.
Surcharge
For other packages or special categories of seats, the seat can be reserved per person each way for a fee:
• 12,- € Standard category: (from row 11 to last row)
• 17.-€ Front category: (from 2nd row to 10 row)
• €25 or €50 (for the Canary Islands, Cape Verde, Madeira (Funchal), Dakar, Egypt and Dubai) Category Extra Leg Space (1st row and emergency exits)
• €50 or €150 (for flights to the Canary Islands, Cape Verde, Funchal (Madeira), Dakar and Egypt) for Comfort Class. It consists of 12 real business class seats in the first rows of the aircraft, but without any special service. This "Comfort Class" is only available on a limited number of flights.

For more details on seat categories and applicable fees, please visit Luxair's website.