Would you like to reserve a seat for your flight with Edelweiss Air?
On this page, you can find out how to reserve a seat, what documents you need and what fees you can expect.
How can I reserve a seat at Edelweiss?
With Edelweiss you have the option of reserving a seat directly at the time of booking or online at least 4 days before departure. However, keep in mind that fees may apply depending on the fare and the seat you choose.
What do you need to reserve an Edelweiss seat?
To reserve your seat online, you will need important flight details such as:
The departure and arrival airport
The date of the flight
The booking class
The number of passengers for whom you want to reserve the seat
In addition, you must provide your contact details and the desired payment method (Visa, Mastercard or Post Finance) if costs are incurred.
What are the best seats on the plane?
Not every seat on the plane is equally good or pleasant.
In addition to the business or first class seats, there are also economy class seats that offer more freedom of movement or less interference from turbine noise.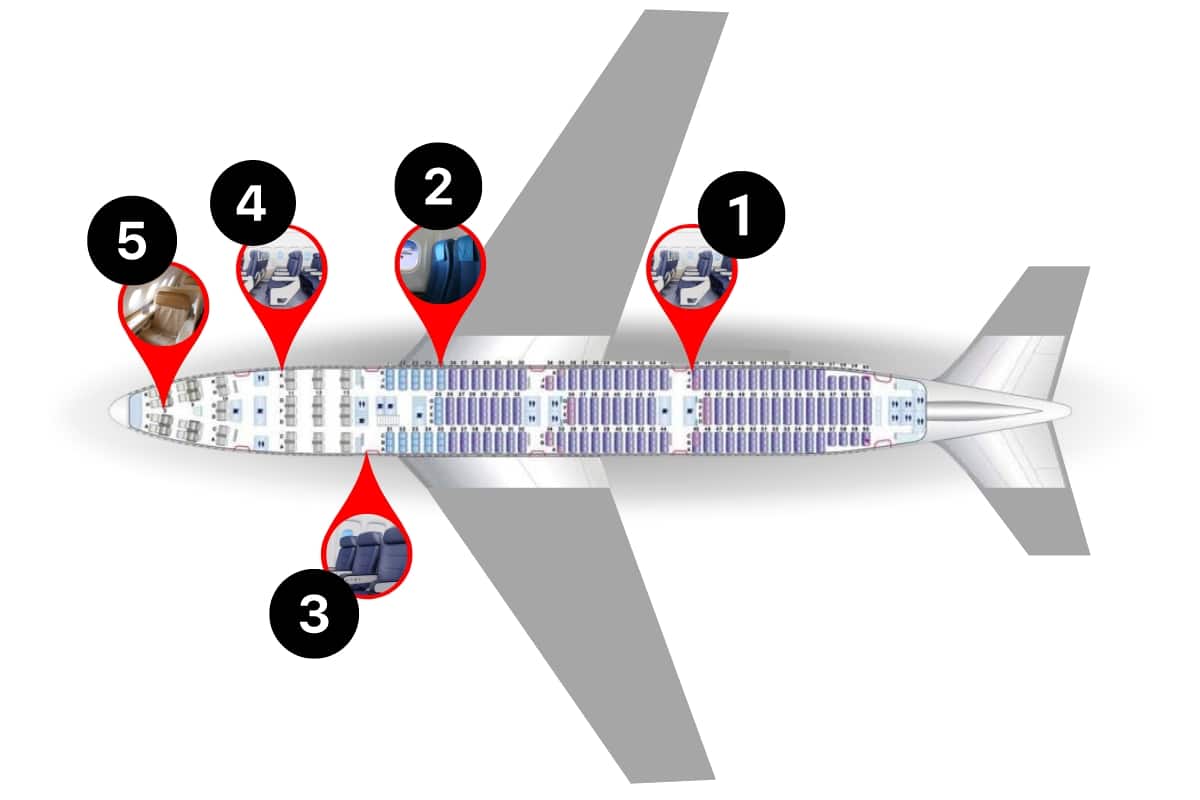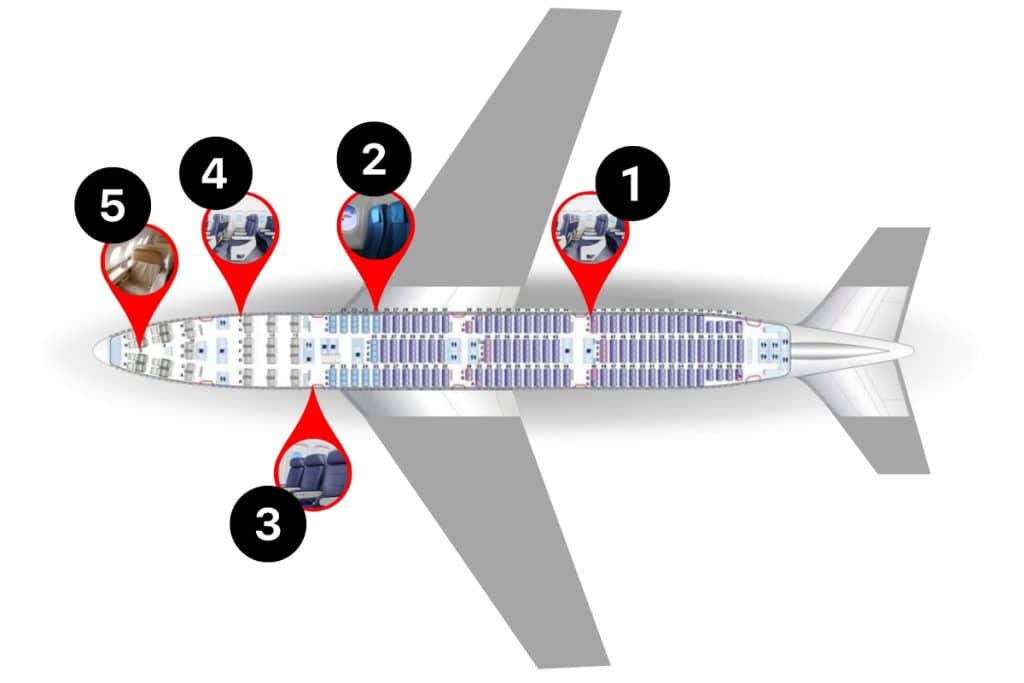 2. Seat in front of the turbines
When reserving seats, it is often overlooked that the background noise of the turbines can be an important factor. Therefore, experienced air travelers often recommend choosing a seat in front of the turbines to minimize noise levels.
3. Seat with extra legroom
On some aircraft, there are rows of seats in economy class that provide extra legroom and are not necessarily related to the emergency exit seats. These seats are usually located in the front rows of the aircraft.
4th seat in Edelweiss Business Class
Opt for a seat in Business Class if you want not only more legroom, but also more comfort .
5. First Class Seat
Opt for a seat in First Class if you want to experience the highest level of comfort .
The cost of an Edelweiss seat reservation
The cost of reserving a seat with Edelweiss depends on the destination.
Standard Seats & Emergency Exit Seats (Economy Class)
| Flights to/from | Standard Seat | Emergency exit seat |
| --- | --- | --- |
| Europe, North Africa and Jordan | from CHF 14 | from CHF 14 |
| Intercontinental | from CHF 30 | from CHF 55 |
As of February 2023
Further details on seats and reservation fees can be found on the Edelweiss Air website.