Would you like to reserve a seat for your flight with Delta?
On this page, you can find out how to reserve a seat, what documents you need and what fees you can expect.
How do I reserve a seat with Delta?
Delta seat reservations can be booked online from seven days prior to departure until 24 hours prior to departure . As a rule, you can make the reservation via the Delta online check-in .
Please note that fees may apply for seat reservations. The amount of the fees varies depending on the route and can also be booked in sections.
What do you need to make a Delta seat reservation?
To reserve a seat through Delta's online check-in, you will need your booking confirmation number or ticket number and departure airport.
What are the best seats on the plane?
Not every seat on the plane offers the same level of comfort.
In Business and First Class, you get a lot of comfort, peace and privacy.
In Economy Class, you can also choose seats with more legroom or less noise from the turbines.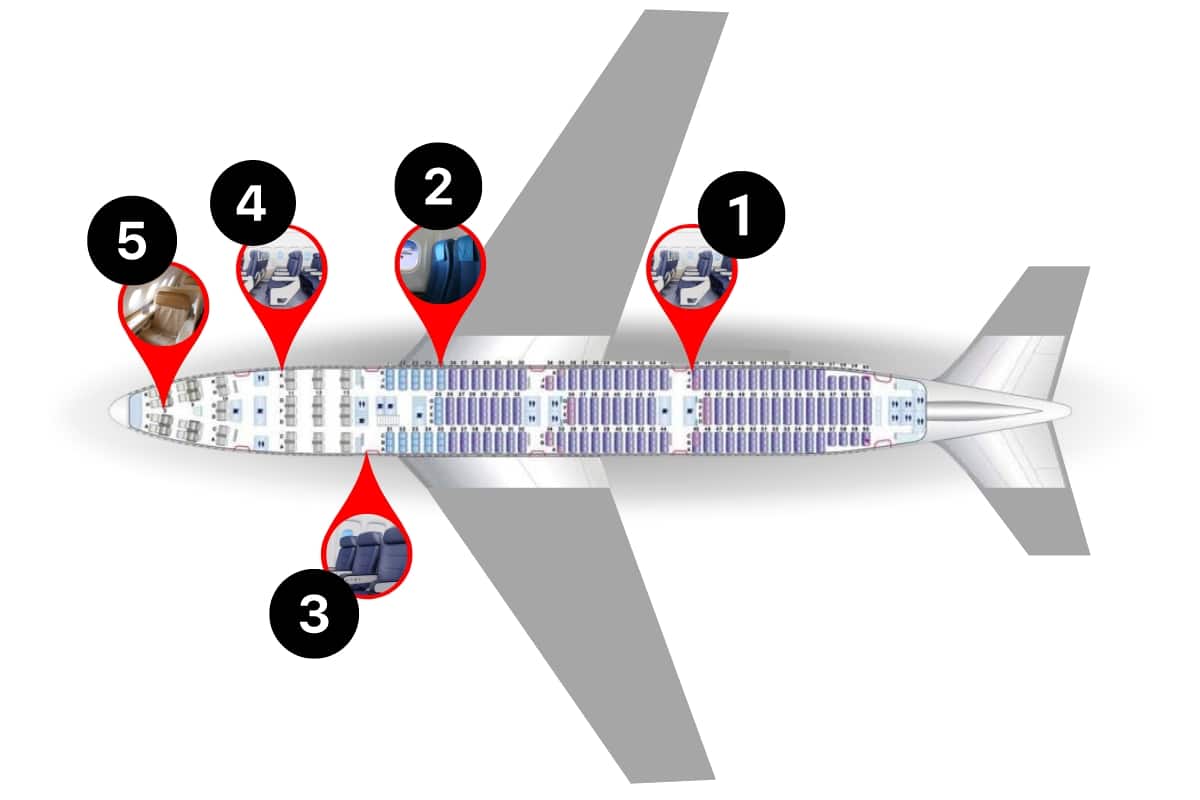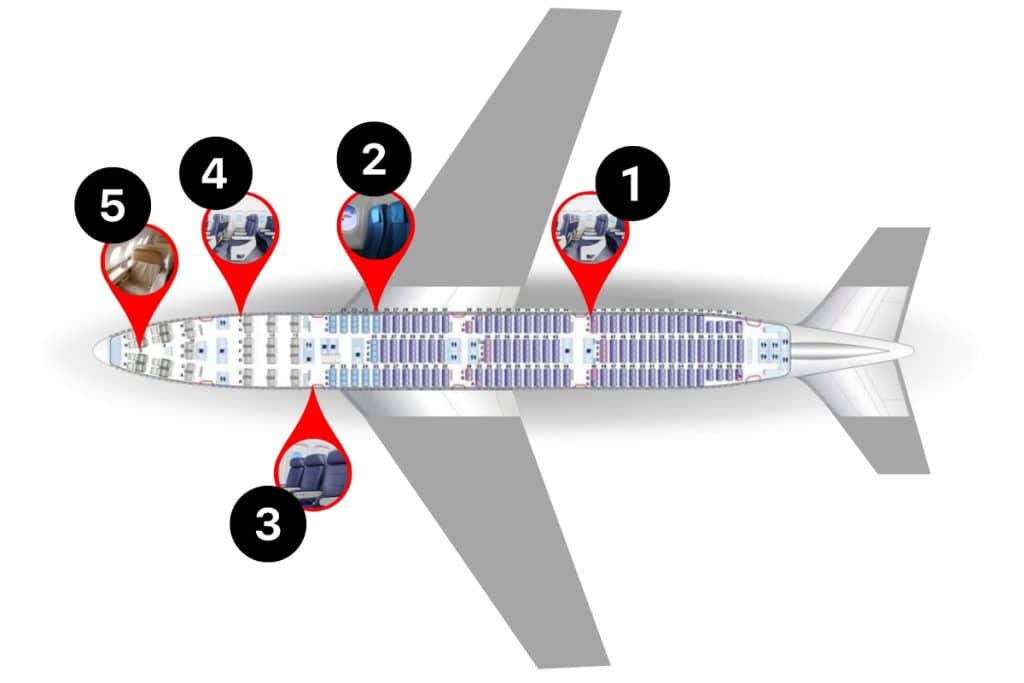 1. Seat at the emergency exit
The seats at the emergency exit offer more legroom . However, you must meet certain requirements in order to be allowed to sit in these seats.

2. Seat in front of the turbines
Experienced air travelers recommend choosing a seat in front of the engines when making a reservation in order to reduce the background noise.
3. Seat with extra legroom
Many aircraft have seats that offer more legroom (regardless of the emergency exit). Most often, these seats are located in the first rows of Economy Class.
4. Delta Business Class Seat
A seat in Business Class offers more freedom of movement and also many other benefits such as priority check-in
5. First Class Seat
If you want to experience the highest level of comfort , you can reserve a seat in First Class.
Learn more about air travel with Delta