The Pegasus Check-in (or flypgs Check-in) is already available to you from home. Save time at the airport by checking in your Pegasus flight online. You can find out exactly how to do this on our website.
Step-by-step check-in at flypgs
How does online check-in work at Pegasus?
Check-in for your Pegasus flight is available from 7 days to 60 minutes before departure. More information can be found on the Pegasus website.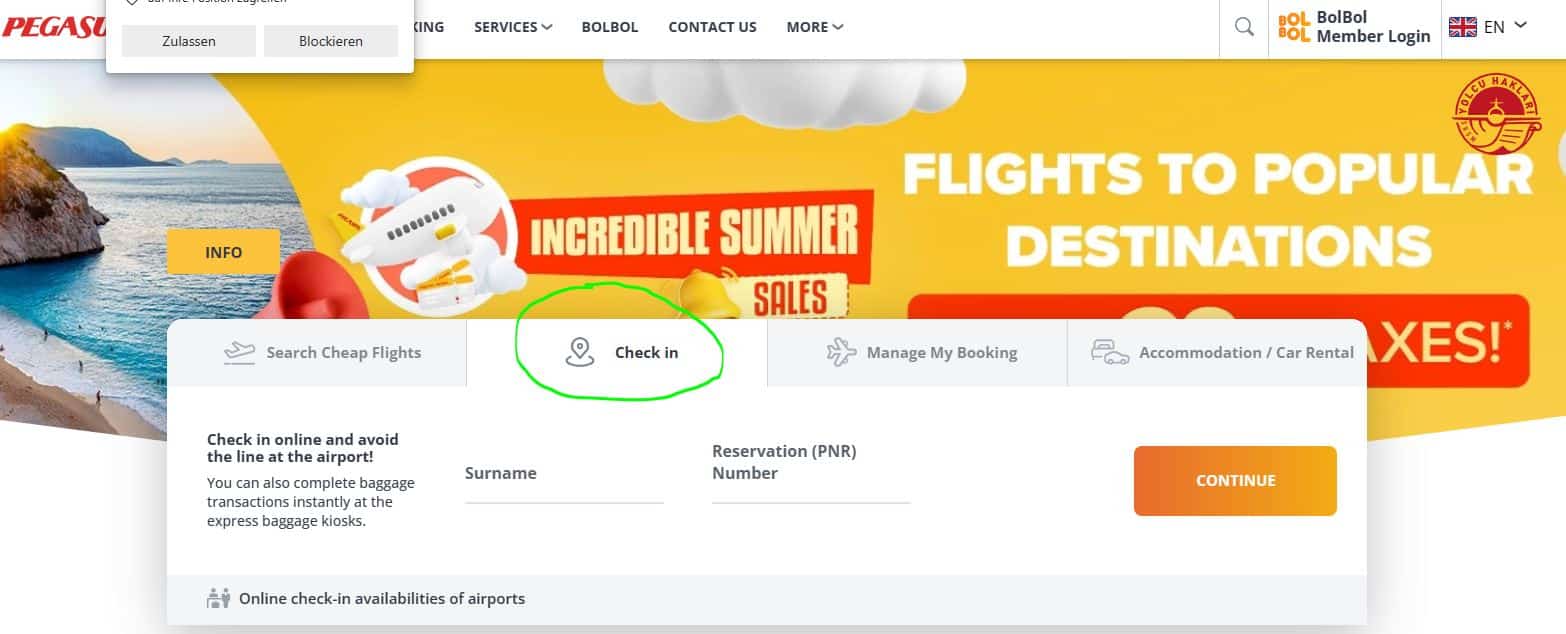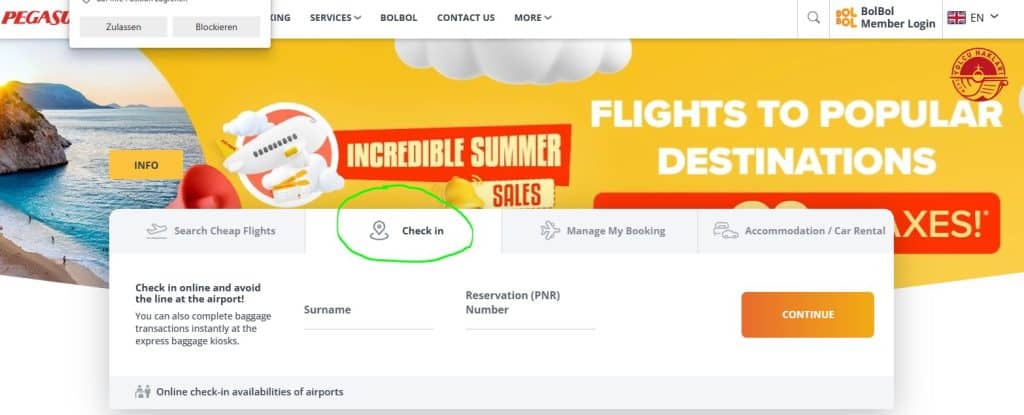 1. Open the Pegasus website via the following link, which will take you directly to the check-in page.
https://www.flypgs.com/en
2. Now enter the surname of the person for whom the flight was booked.
3. In addition, you will need your PNR number. The PNR number is the booking number that you will find in your travel documents.
4. In the next step, you can select more options for your Pegasus flight . This ranges from booking snacks and drinks, reserving a seat, or booking extra luggage you want to take with you.
5. If you wish, additional services such as booking hotels, renting cars or parking at the airport can be carried out via Pegasus Check-in.
6. During online check-in, check the flight details to make sure that you are checking in the correct flight. On the other hand, you will find out whether there have been any changes to the departure and boarding times.
7. If you wish to take checked baggage with you, you can still complete Pegasus online check-in. Checked baggage can be checked in at the airport at the baggage counter upon presentation of the boarding pass (which you will receive after online check-in). In the best case, baggage should be checked in at least 60 minutes before departure.
8. In the last step, you will receive your mobile boarding pass. You can now print them out or download them to your smartphone. With this boarding pass, you can now board the plane directly at the airport without any detours.
Check-in at the Pegasus counter
Online check-in is convenient and saves time. Of course, you can also check in your flight at the airport as normal. At airport check-in, it is recommended to be at the airport at least 2 hours before departure . You will need a passport or identity card to check in at the airport, as well as the travel documents you received when booking.
Pegasus Baggage Information
Checked baggage at Pegasus
Depending on the fare you choose, and whether your flight is domestic or international (between different countries), Pegasus will have different baggage policies .
For domestic flights , the checked baggage allowance is 15 kilograms for the Essentials fare and 20 kilograms for the Advantage and Comfort Flex fares.
For international flights, the checked baggage allowance is 20 kilograms for the Essentials, Advantage and Comfort Flex fares. The Basic fare does not include a baggage allowance.
You have the option of taking additional pieces of luggage with you for a fee via online check-in or at the airport.
Carry-on baggage at Pegasus
If you are travelling with carry-on baggage only, you can proceed to your gate directly after the security checks after completing the Pegasus online check-in or the Pegasus counter check-in at the airport.
Number & Weight
– Included in all tariffs
Size
For all tariffs, a max. Hand luggage size of
55 x 40 x 23 cm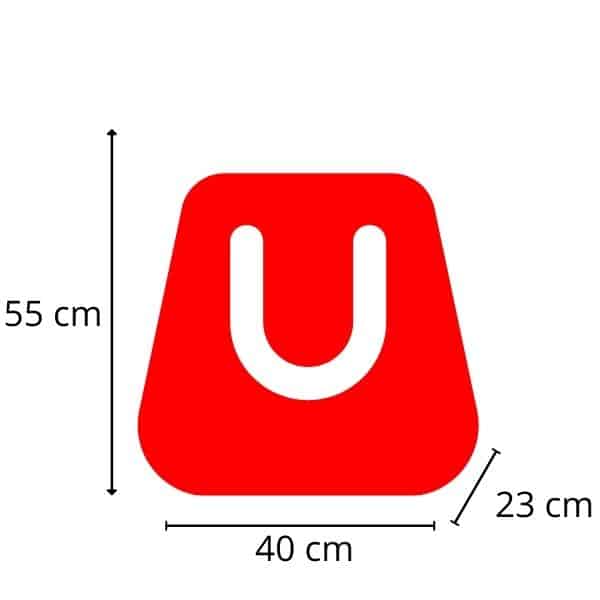 What is prohibited in carry-on baggage?
There are some items that are absolutely prohibited in carry-on baggage due to possible danger to passengers and crew.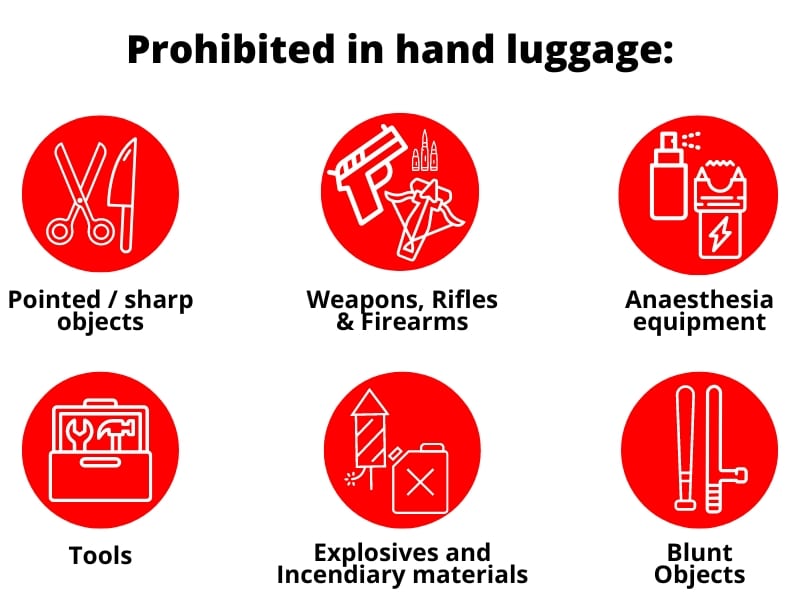 Weapons, Rifles & Firearms
Pistols, revolvers, rifles, shotguns and other firearms of all kinds
Parts of firearms
Toy weapons, as well as replicas and imitations of real weapons
Signal pistols and starting pistols
Pointed or sharp objects
Razor
Needles
Axes, hatchets and cleavers
Knives and scissors
Utility knife
Swords and sabres
Anesthetic devices
Taser, stun guns, stun sticks
Apparatus for stunning and killing livestock
Chemicals, gases or sprays that cause incapacitation
Tools
Crowbar
Drills
Saw
Bolt guns
Blunt objects
Baseball and softball bats
Clubs and batons like bats
Martial arts equipment
Explosives and incendiary substances
Ammunition detonators
Detonators and detonators
Replicas or imitations of explosive devices
Dynamite, gunpowder and plastic explosives
Eating on Pegasus flights
It is possible to book the in-flight meal up to 24 hours before the scheduled departure – either directly at the time of ticket purchase or afterwards. To order the menu, you must click on "My Tickets" on the home page of flypgs.com and then enter your Booking Reference Number (PNR) as well as your last name. Please note that it may not be possible to order the meal less than 24 hours before departure. If you cancel your flight, the price of the in-flight meal will not be refunded.
General information about the airline Pegasus
Pegasus Airlines is a low-cost airline based in Istanbul, Turkey. It was founded in 1990 and today serves more than 100 destinations in Europe, Asia and Africa.
Pegasus is known for its affordable prices and offers its passengers an easy and efficient travel experience.
Pegasus' fleet consists mainly of Airbus aircraft, including A320neo and A321neo. The airline has experienced continuous growth in recent years and is expected to continue to play an important role in air traffic in the future.
Find more airlines and check-in options on https://flug-check-in.de