If you are flying with Pegasus (also known as flypgs), you should check the airline's baggage policy in advance.
On this page you can find out which regulations apply to hand baggage, free baggage, excess baggage and special baggage.
Carry-on baggage at Pegasus
Number & Weight
– Included in all tariffs
Size
For all tariffs, a max. Hand luggage size of
55 x 40 x 23 cm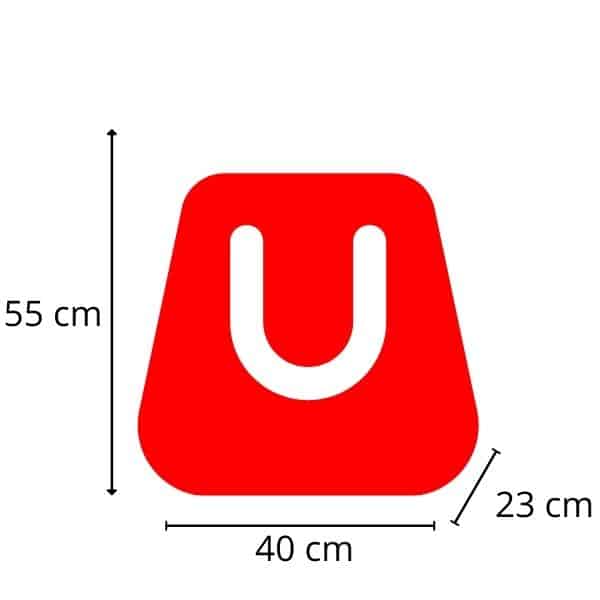 What is prohibited in carry-on baggage?
There are some items that are absolutely prohibited in carry-on baggage due to possible danger to passengers and crew.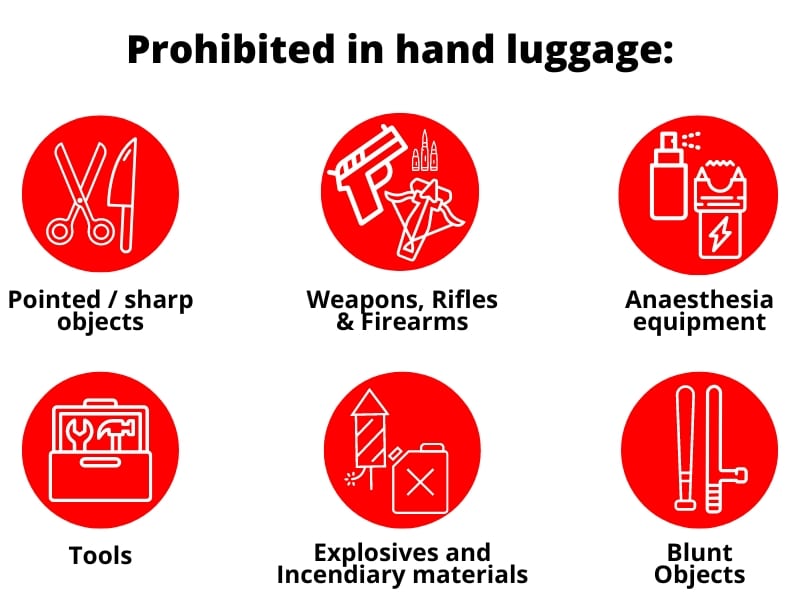 Weapons, Rifles & Firearms
Pistols, revolvers, rifles, shotguns and other firearms of all kinds
Parts of firearms
Toy weapons, as well as replicas and imitations of real weapons
Signal pistols and starting pistols
Pointed or sharp objects
Razor
Needles
Axes, hatchets and cleavers
Knives and scissors
Utility knife
Swords and sabres
Anesthetic devices
Taser, stun guns, stun sticks
Apparatus for stunning and killing livestock
Chemicals, gases or sprays that cause incapacitation
Tools
Crowbar
Drills
Saw
Bolt guns
Blunt objects
Baseball and softball bats
Clubs and batons like bats
Martial arts equipment
Explosives and incendiary substances
Ammunition detonators
Detonators and detonators
Replicas or imitations of explosive devices
Dynamite, gunpowder and plastic explosives
Checked baggage at Pegasus (flypgs)
Pegasus' baggage policy varies depending on the fare and whether it is a domestic or international flight.
Domestic
If you have booked a domestic flight, the checked baggage allowance is either 15 kilograms in the Essentials fare or 20 kilograms in the Advantage and Comfort Flex fares.
International flight
For international flights, you have a baggage allowance of 20 kilograms in all fares – Essentials, Advantage and Comfort Flex.
The Basic fare, on the other hand, does not include a free baggage allowance.
Excess baggage at Pegasus
Excess baggage is when the baggage exceeds the Eurowings baggage allowance guidelines.
If you want to take extra baggage with you, you have the option to do so for a fee both at online check-in and at the airport. Pegasus offers flexible baggage handling options to meet your individual needs.
With Pegasus, you also have the option of expanding your baggage allowance or weight by booking various packages. This is particularly worthwhile if you would like to take advantage of additional services such as a seat reservation or a special on-board menu.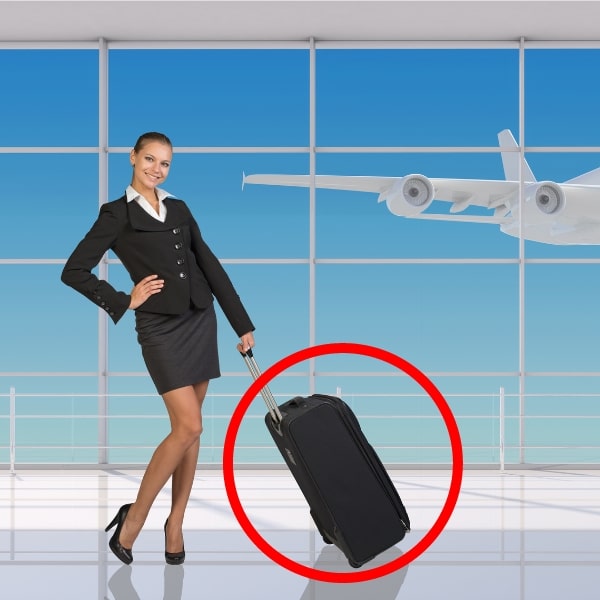 Special baggage at Pegasus
The special or bulky baggage is larger and heavier than ordinary luggage. Usually one speaks of special luggage if the height, length and width are more than 158cm or the weight is over 23kg . With Pegasus, you can also carry special baggage on your flight. It is best to book the corresponding option when booking your flight.
Otherwise, you can check in special baggage during check-in at the airport for an additional fee. Even with Pegasus online check-in , the booking of additional special baggage is limited.
You can find a list of how much it costs to check in special baggage at Pegasus on this page.
Dog or cat at Pegasus?
It is possible to take your pet with you on a Pegasus flight. To arrange this, you need to call the Pegasus call center on 0888 228 12 12 and register the animal you want to take with you. Please note that Pegasus only carries cats, dogs, and birds on domestic flights.
Please note that for air travel within the European Union, a pet passport is required for animals you wish to take on board. If you want to take a bird with you, you must additionally provide a health certificate issued by the veterinarian. We kindly ask you to check these requirements in advance and make sure you have all the necessary documents before you travel.
You can find out what you need to consider in this article.