Online check-in can save you a lot of time on the day of departure. From home, you can conveniently check in your flight with just a few clicks, receive your boarding pass and, if you travel with hand luggage only, you can go directly to the security check on the day of departure.
You can find out how online check-in works at Iberia in this article.
Step-by-step check-in at Iberia
You can easily contact Iberia Check-in via the following link: https://www.iberia.com/us/online-checkin/?language=en&market=us#!/ibcose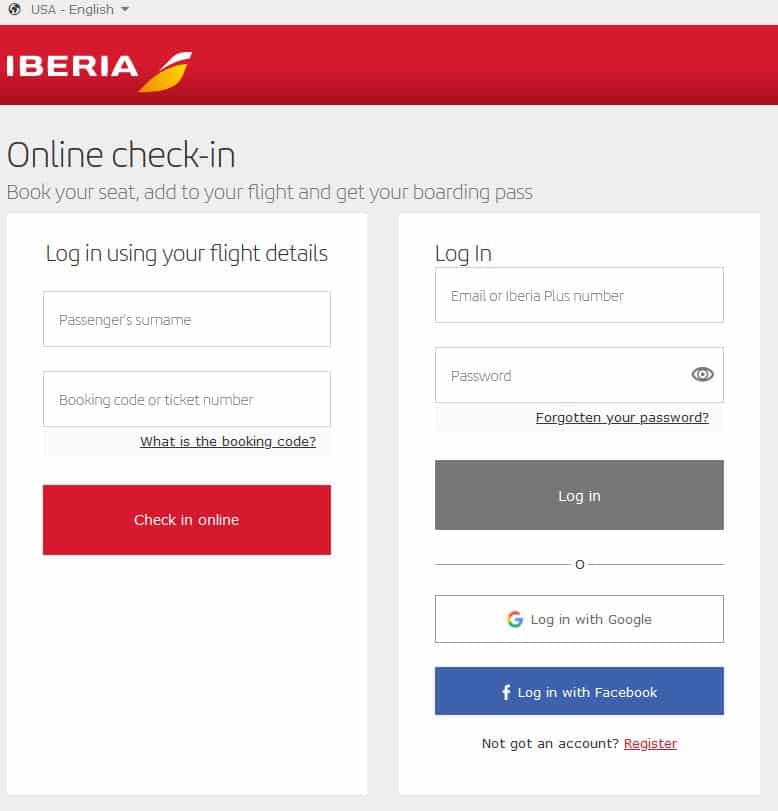 Once you have opened the link, you can check in the flight either via your flight details or with your Iberia Plus membership.
When you are in the check-in area, you should be able to see your booked flight with all the information. Please check that the information displayed (flight number, departure time, travel date…) matches the information on your booking confirmation.
You can now complete the online check-in. Among other things, you must provide your passport number or submit important entry or Corona documents .
As a rule, you also have the option of choosing a seat and booking extra services .
After successful check-in, you will receive your boarding pass, which you can have sent to you by e-mail or save and print out directly.
Iberia's baggage policy
Regulations for checked baggage at Iberia
Checked baggage is not allowed when travelling with Iberia. .max. 23kg weigh. For an additional fee, you can book an excess weight up to 32 kg . Baggage weighing more than 32 kg will not be transported.
Normal checked baggage must not be larger than a total of 158 cm (= height + width + length).
Regulations for carry-on baggage at Iberia
Number & Weight
Economy Class & Premium Economy – 1 carry-on baggage up to 10 kg
Business Class short- and medium-haul flights – 1 carry-on baggage up to 14 kg
Business Plus long-haul flights – 2 carry-on bags up to 14 kg
Size
For all classes there is a max. Hand luggage size of
56 x 40 x 25 cm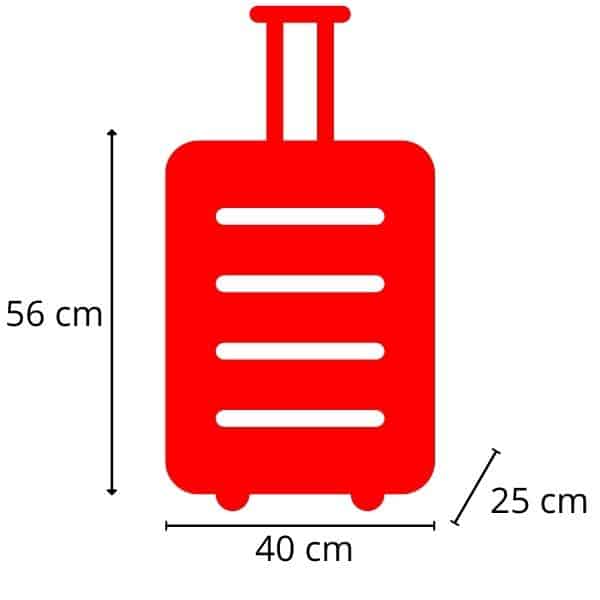 What is prohibited in carry-on baggage?
There are some items that are absolutely prohibited in carry-on baggage due to possible danger to passengers and crew.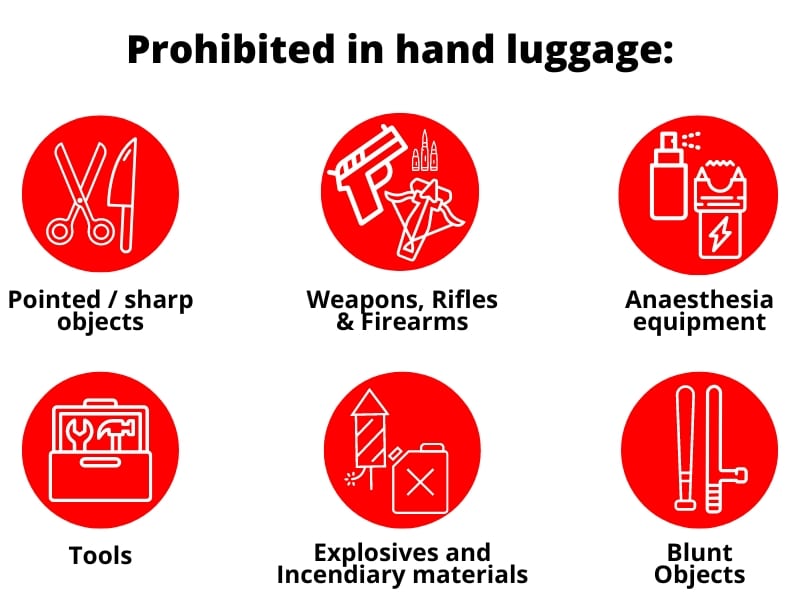 Weapons, Rifles & Firearms
Pistols, revolvers, rifles, shotguns and other firearms of all kinds
Parts of firearms
Toy weapons, as well as replicas and imitations of real weapons
Signal pistols and starting pistols
Pointed or sharp objects
Razor
Needles
Axes, hatchets and cleavers
Knives and scissors
Utility knife
Swords and sabres
Anesthetic devices
Taser, stun guns, stun sticks
Apparatus for stunning and killing livestock
Chemicals, gases or sprays that cause incapacitation
Tools
Crowbar
Drills
Saw
Bolt guns
Blunt objects
Baseball and softball bats
Clubs and batons like bats
Martial arts equipment
Explosives and incendiary substances
Ammunition detonators
Detonators and detonators
Replicas or imitations of explosive devices
Dynamite, gunpowder and plastic explosives
About Iberia
Iberia is a Spanish airline headquartered in Madrid and part of the International Airlines Group (IAG). Founded in 1927, it is one of the oldest airlines in the world and an important airline in Europe and South America. Iberia operates a network of flights to over 90 destinations in Europe, America, Africa and the Middle East, and also offers codeshare flights in collaboration with other airlines.
Iberia's fleet consists of over 130 aircraft, including Airbus A320, A330, A350 and ATR 72. The airline offers its passengers different classes, including Economy, Premium Economy and Business Class, as well as a selection of meals and entertainment on board.
Iberia is a member of the global airline alliance oneworld, which means that Iberia passengers have benefits such as access to lounges and joint rewards programmes with other oneworld members such as American Airlines, British Airways and Cathay Pacific.
In summary, Iberia is a well-established and renowned airline with an extensive route network and a wide range of services on board.