Don't feel like long waits at the check-in counter?
With Singapore Airlines' online check-in, you can easily check in your flight from home.
How does Singapore Airlines online check-in work?
In principle, the Singapore Airlines check-in can be carried out online on a computer or mobile phone in just a few steps. Online check-in is available from 48 hours at the earliest until 1.5 hours before departure at the latest.
1. Open the Singapore Airlines online check-in via the following link:
https://www.singaporeair.com/de_DE/
2. Please click on the following tab:


3. Using the booking number and your last name, you can log in to the check-in area.
4. Now compare the displayed flight data with the flight data on your booking. This will help you make sure you're checking in for the right flight.
5. When checking in online, you can choose a seat as you wish (at an additional cost, depending on the fare).
6. If you need certain entry documents for your trip, you can deposit them during online check-in (e.g. entry document, visa, Corona certificates).
7. After successful check-in, you will receive your boarding pass, which you can save or print directly.
What happens to the baggage after online check-in?
If you do not have checked baggage, but only carry-on baggage, you can go directly to the security check at the airport with the printed or mobile boarding pass.
If you are carrying checked baggage, you can check it in either at the airline's check-in counter or (depending on the airport) at a baggage drop machine.
For flights from Singapore, London or Copenhagen, you must first go to a check-in kiosk. There you will receive a baggage check with which you can hand in your checked baggage at the baggage counter.
Singapore Airlines baggage policy
Checked baggage Singapore Airlines
If you're flying with Singapore Airlines, your free baggage allowance will usually be noted on your ticket. Depending on the fare and destination, the baggage allowance differs.
The baggage allowance on all flights (except to and from the USA) is not limited in number, but only in total weight. With a free baggage allowance of 50 kg, you can, for example, check in 2 pieces of baggage with 25kg each or 3 pieces of baggage with 20, 15 and 15 kg. One piece of baggage must not exceed a total of 158 cm in length, width and height.
The following applies to flights to and from all destinations (with the exception of the United States):
Economy Class Lite – 25 kg
Economy Class Value – 25 kg
Economy Class Standard – 30 kg
Economy Class Flexi – 30 kg
Premium Economy Class – 35 kg
Business Class – 40 kg
Suites and First Class – 50 kg
The following applies to flights to and from the USA:
Economy Class – 2x 23 kg each
Premium Economy Class – 2x 23 kg each
Business Class – 2x 32 kg each
Suites and First Class – 2x 32 kg each
Carry-on baggage Singapore Airlines
Number & Weight
Economy & Premium Economy Class – 1 carry-on baggage up to 7kg
Suites & First Class & Business Class – 2 hand luggage up to 7 kg
Size
For all classes there is a max. Maximum carry-on luggage size of 115 cm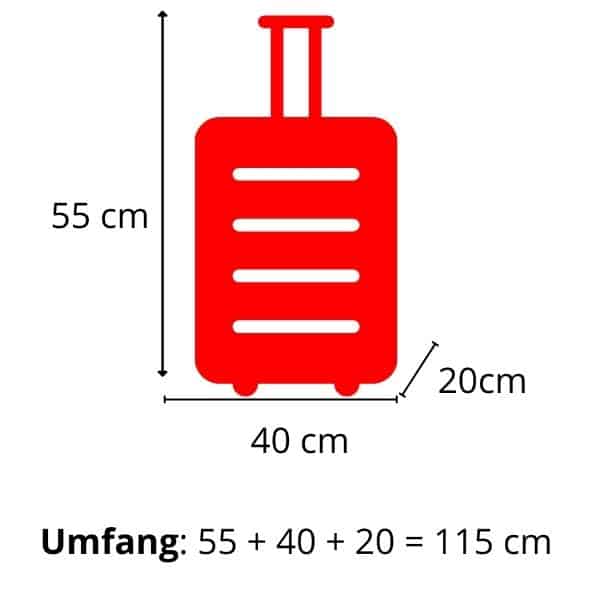 About Singapore Airlines
Singapore Airlines is the national airline of the city-state of Singapore. The airline's base is also located at Singapore Airport. Singapore Airlines is part of the Star Alliance airline alliance. The airline was founded in 1971 and today has a fleet of around 150 aircraft. You can find out more about Singapore Airlines in this article.