How does Transavia Check-in work?
Online check-in at Transavia can be easily done from a smartphone, tablet or computer.
Open the Transavia Airline check-in screen via the following link:
https://www.transavia.com/de-DE/mein-transavia/einchecken/einloggen/
Now enter your booking

number,

your last

name and your

flight

date to access the online check-in area.

When checking in online, you fill in all the requested information, such as: Your passport number .
Once you have successfully completed check-in, your boarding pass will be at your disposal. You can save them or print them out directly.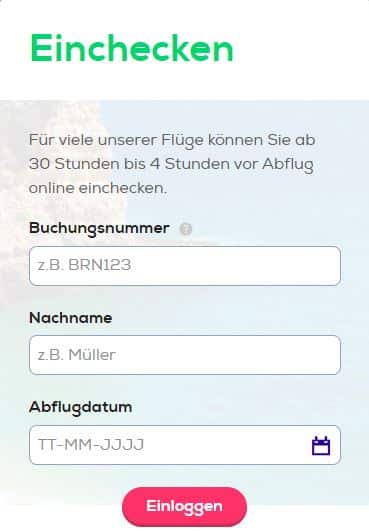 More information about Transavia Check-in
Online check-in is possible from 30 hours to 4 hours before departure . In some cases, check-in is also possible online up to 1 hour before departure.
As soon as online check-in is available for your flight, you will be notified by Transavia by e-mail.
If you have checked in your flight online and are travelling with hand luggage only, you no longer have to go to the counter at the airport, but can go directly to the security area or gate.
If you are travelling with checked baggage , you must check in this atthe counter. Some airports also have their own baggage counters where you can check in your luggage faster.
Why can't I check in my Transavia flight online?
You are too early or late with the check-in. You will be notified by e-mail when online check-in for your flight is possible.
You are trying to log in with the wrong booking information . You will find the correct booking number on your Transavia booking confirmation. When booking through a travel agency, you will find the booking number on the travel documents provided.
Flights from Dubai or Beirut cannot be checked in online.
You are trying to check in for a child travelling alone , who is accompanied by a Transavia carer. In this case, you can only check in directly at the airport.
Your COVID-19 certificate for the flight must be checked at airport check-in.
In some cases, a system error can also be the reason for an unsuccessful check-in. In this case, try online check-in again later.
Transavia Baggage Policy
Hand luggage at Transavia
Number & Weight
Each Transavia passenger is allowed to carry 1 piece of carry-on baggage with a maximum of 1 carry-on baggage. 10 kg. In addition, small hand luggage is allowed under the seat.
Size
Hand luggage in the overhead bin:
55 x 40 x 25 cm
Hand luggage under the seat:
45 x 40 x 25 cm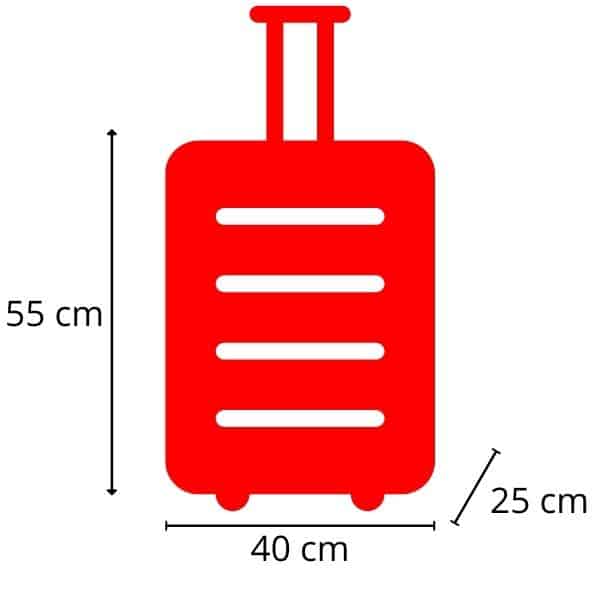 Checked baggage at Transavia
You can also book checked baggage on your Transavia flight before check-in.
When booking the baggage, you can choose how much your Luggage max. may weigh. If you have misjudged and are carrying more luggage than booked, you can book additional luggage directly at the airport for €15 per 5kg .
Costs for checked baggage at Transavia*
If you want to book checked baggage for your Transavia flight, you have to expect the following costs for a flight (one-way):
Weight
15 kg
20 kg
25 kg
30 kg
40 kg
50 kg
Online baggage prices
18 – 34€
23 – 39€
28 – 45€
33 – 50€
43 – 60€
73 – 90€
Airport baggage prices
45€
60 € s.i.
75 € s.i.
90 € s.i.
120 € s.i.
150 € s.i.
*As of April 2022 – For up-to-date information on baggage policies and costs, please visit the Transavia website.
What is prohibited in carry-on baggage?
There are some items that are absolutely prohibited in carry-on baggage due to possible danger to passengers and crew.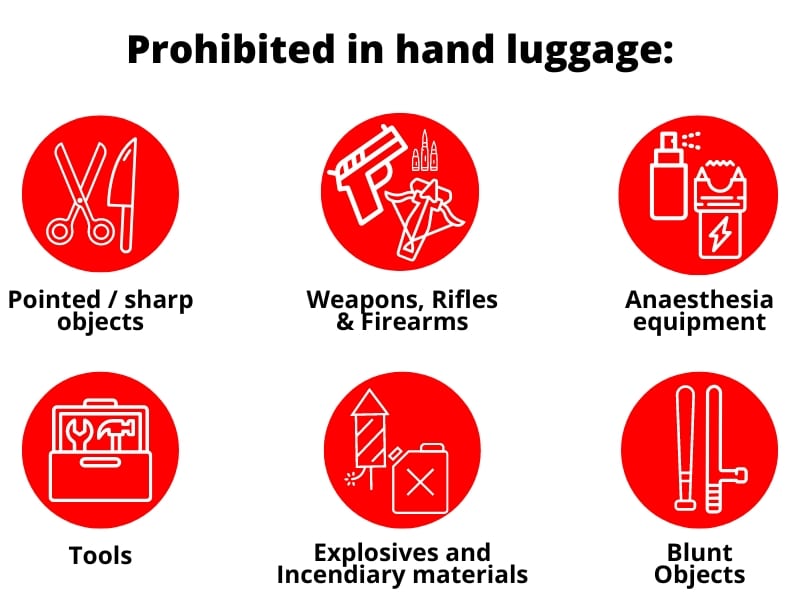 Weapons, Rifles & Firearms
Pistols, revolvers, rifles, shotguns and other firearms of all kinds
Parts of firearms
Toy weapons, as well as replicas and imitations of real weapons
Signal pistols and starting pistols
Pointed or sharp objects
Razor
Needles
Axes, hatchets and cleavers
Knives and scissors
Utility knife
Swords and sabres
Anesthetic devices
Taser, stun guns, stun sticks
Apparatus for stunning and killing livestock
Chemicals, gases or sprays that cause incapacitation
Tools
Crowbar
Drills
Saw
Bolt guns
Blunt objects
Baseball and softball bats
Clubs and batons like bats
Martial arts equipment
Explosives and incendiary substances
Ammunition detonators
Detonators and detonators
Replicas or imitations of explosive devices
Dynamite, gunpowder and plastic explosives
General information about Transavia Airline
Transavia Airlines was originally called Transavia Holland and is a Dutch low-cost airline. It is based in Haarlemmermeer and is based at Amsterdam Schiphol Airport. Transavia is a subsidiary of Air France-KLM.