Choose the right credit card for your holiday trip
A credit card is an indispensable travel tool. However, it is important that you choose the right credit card for your needs to avoid unnecessary costs and hassles. Here are some tips on how to choose the best credit card for your holiday trip and how to find the right card through our credit card comparison.
Credit card selection BEFORE booking
If you haven't booked your trip yet and want to choose a credit card in advance, you're in luck. Many credit card companies offer free travel insurance and attractive offers if the trip is paid for by credit card. The choice thus depends heavily on your needs and requirements for the credit card.
What is important when choosing
Credit card insurance cover on holiday
Make sure that the credit card you choose offers comprehensive protection, especially for your travel needs. For example, check if your credit card includes travel health insurance and insurance for lost or stolen items.
Offers from credit card companies
Compare the different credit card offers to find the one that best suits your needs. Check the annual fees, exchange rates, perks, and protection that the credit card provides.
Credit Card Fees
Check the fees associated with the credit card, especially for use abroad. Some credit cards charge high overseas transaction fees, while others do not charge any fees. It is important that you also note that payments in a non-euro country may incur high exchange fees due to the foreign currency.
Credit card selection AFTER booking
You have already booked a trip and are now looking for the right card? Then the credit card fees and the total costs are an important selection criterion for you. By entering the estimated annual sum (the amount you are likely to pay via credit card) in euros or in a non-euro currency in our comparison calculator , you can determine what costs you will incur.
Type of credit card
The type or status plays an important role, especially when it comes to credit cards for holidays. Depending on the type, it is defined for each provider whether the credit card offers many additional lines or not. Basically, a distinction is made between 3 different types of cards: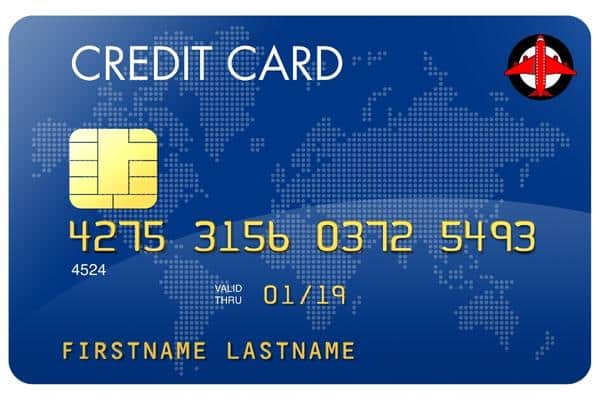 Regular credit cards
A "normal" credit card offers the basic functions of a credit card – i.e. paying on credit. In some cases, there are occasional additional benefits such as limited travel insurance or bonus programs that you receive via your credit card.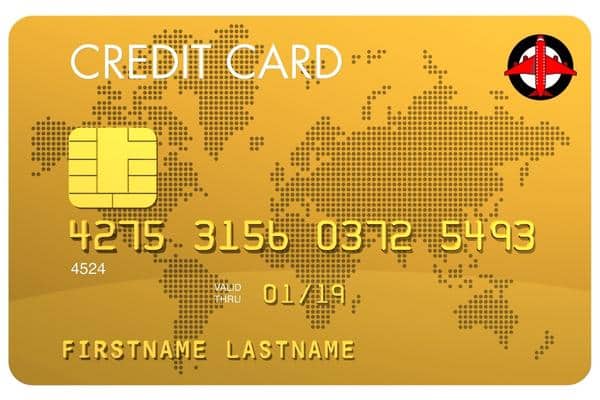 Golden Credit Cards
A golden credit card is usually accompanied by travel insurance coverage. Depending on the credit card provider and credit card offer, you have a solid basic protection for any insurance-related damage on your trip. Also, with a gold credit card, the fees for payment in other currencies can be better than with a normal credit card.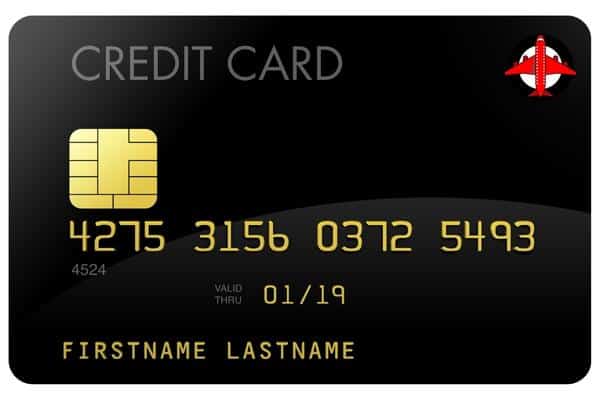 Platinum Credit Cards
Platinum or black cards offer more comprehensive coverage and often have additional benefits such as participation in a mileage program, discounts at hotels and cashback on bookings, or lower fees when paying in another currency. Of course, these advantages also cost something. The annual basic fee for this type of card usually starts from 100 EUR.
Our recommendation for the type of credit card
Regional holidaymakers
If you are planning a holiday in a euro country and do not need additional services such as insurance coverage, then a " normal credit card" is sufficient for your holiday.
International holidaymakers
If you are planning a trip abroad and would like to benefit from extended insurance coverage and cheaper exchange fees, we recommend a credit card with "Gold status".
International frequent travelers
Do you go on holiday more often, fly often and do you want more comprehensive insurance coverage? With a credit card with a " platinum credit card" you may pay a little more in the basic fee, but you will benefit from many other promotions and advantages. An absolute must for frequent travelers.
You can set the status of the credit card accordingly in our credit card comparison and thus find the right offers.
Our credit card comparison
Please use the button on the credit card provider's website to find out about the final conditions.
Difference between debit or credit card
The debit card
A debit card is linked to a bank account and provides direct access to the available funds in that account. Every purchase you make with a debit card will be debited directly from your bank account.
The credit card
A credit card, on the other hand, is issued by a bank or financial institution and allows you to make purchases without having to have the money right away. Instead, you'll have to pay a monthly bill consisting of the credit issued on your credit card. Credit cards also usually offer a credit limit beyond the available balance, as well as additional features such as bonus points or insurance.
Credit card for customers from Austria
Do you live in Austria and are looking for the right credit card? Our Austrian partner portal finanz-vergleich.at have a comprehensive credit card comparison for the year |2023| composed.