Check in your Swiss flight easily and conveniently online using your computer, tablet or smartphone. Whether at home or on the road.
How does SWISS online check-in work?
Open the Swiss Check-in page via the following link:
https://www.swiss.com/de/de/fly/check-in/online-check-in
You can use the booking number, your first name and your last name to open the booked flight

Under "Booking details" you can start the online check-in

When checking in online, you can select a seat and enter additional passenger details (depending on your destination).
After Swiss online check-in, you will receive your boarding pass, which you can save or print out directly.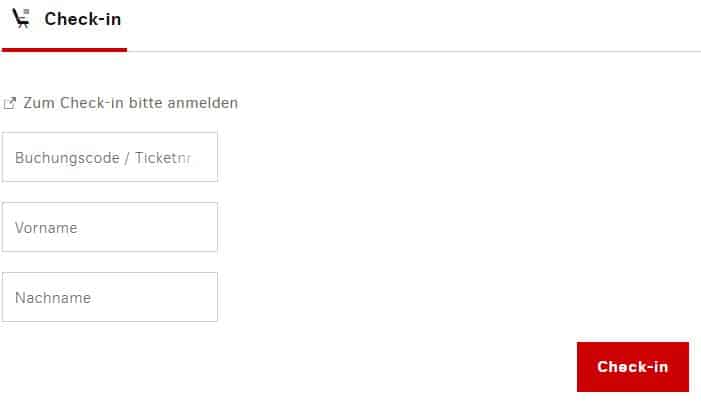 Information on SWISS online check-in
Online check-in is possible from 23 hours before departure
In Zurich , check-in is not available the day before for flights with take-off times after 21:45
At Swiss online check-in, you have the option of creating your own profile. In it, you can view important information about your booked flights. It is also possible to confirm and rebook flights or to store additional travel partners simply and easily
In order to be able to check-in online, you will need your boarding pass, e-ticket or access data to your Swiss profile
You can select a seat during online check-in
You can download or print the boarding pass directly
With the Home Printed Baggage Tag , you benefit from shorter waiting times at baggage drop-off
If you are travelling with carry-on baggage only, you can proceed directly to the gate on the day of departure
Baggage regulations at SWISS
Checked baggage
Light: no luggage included
Classi & Flex: A maximum of 1 piece of luggage with max. 23kg
Business: 2 pieces of luggage with a maximum total weight of 64kg
A piece of luggage must not be larger than 158cm (width + height + depth). If baggage is larger or heavier, it will only be transported as excess baggage for a fee. If more pieces of luggage are brought, a fee will be charged for each piece of baggage.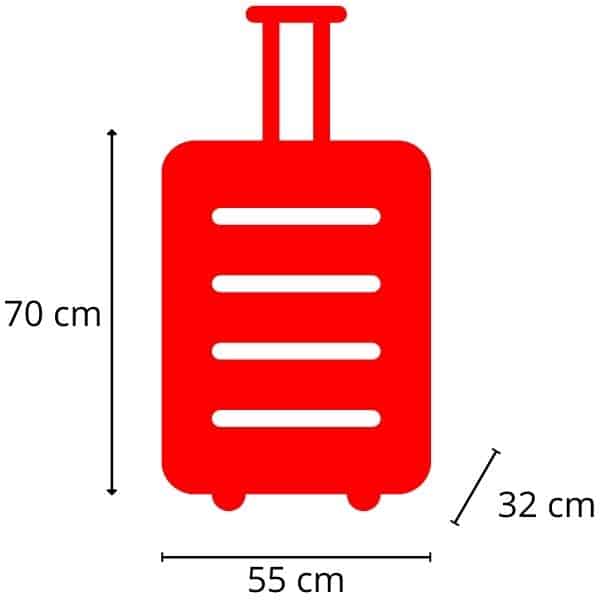 Hand luggage
Swiss Economy: Maximum 1 piece of carry-on baggage 8kg.
Swiss Business: Maximum of 2 pieces of hand luggage with 8kg each.
Swiss First: Maximum 2 pieces of carry-on baggage of 8kg each.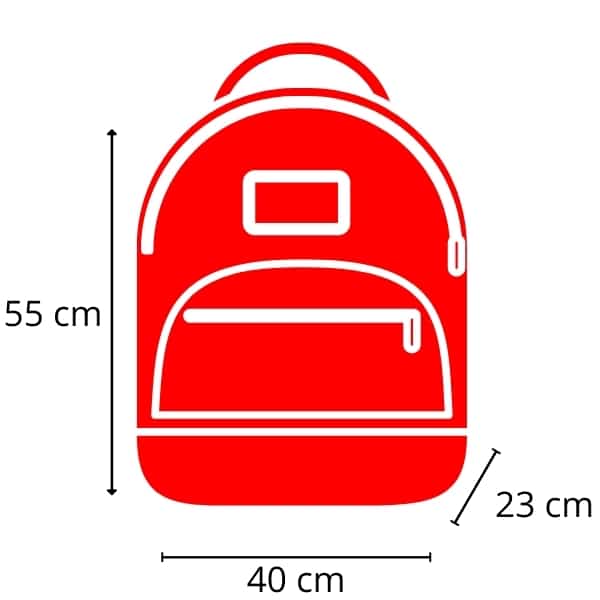 What is prohibited in carry-on baggage?
There are some items that are absolutely prohibited in carry-on baggage due to possible danger to passengers and crew.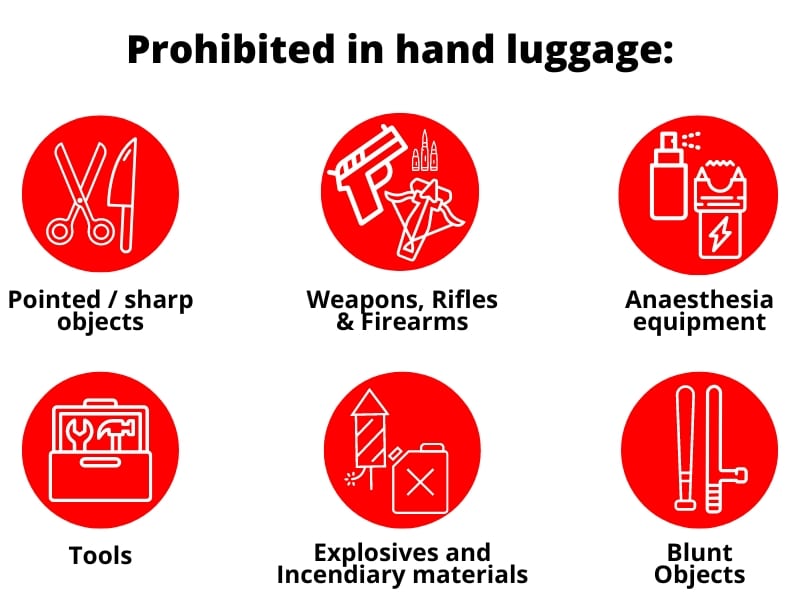 Weapons, Rifles & Firearms
Pistols, revolvers, rifles, shotguns and other firearms of all kinds
Parts of firearms
Toy weapons, as well as replicas and imitations of real weapons
Signal pistols and starting pistols
Pointed or sharp objects
Razor
Needles
Axes, hatchets and cleavers
Knives and scissors
Utility knife
Swords and sabres
Anesthetic devices
Taser, stun guns, stun sticks
Apparatus for stunning and killing livestock
Chemicals, gases or sprays that cause incapacitation
Tools
Crowbar
Drills
Saw
Bolt guns
Blunt objects
Baseball and softball bats
Clubs and batons like bats
Martial arts equipment
Explosives and incendiary substances
Ammunition detonators
Detonators and detonators
Replicas or imitations of explosive devices
Dynamite, gunpowder and plastic explosives
General information about SWISS
SWISS is a Swiss airline based in Zurich, founded in 2002. The airline is a subsidiary of the Lufthansa Group and serves a network of over 100 destinations in 50 countries around the world.
SWISS is known for its high quality of service and commitment to the environment. SWISS's fleet consists mainly of Airbus aircraft, including the Airbus A320, A330 and A340. The airline offers its passengers different classes on board, including Economy, Business and First Class, as well as a wide range of entertainment and services.
SWISS is a member of the Star Alliance airline alliance and works closely with other members to offer its passengers an extensive network of destinations and connections. The airline is also involved in the creation of other airlines, including the regional airline Swiss European Air Lines.
SWISS has received several awards for its service quality and environmental initiatives, including the "World Travel Award" as "Europe's Leading Airline" in 2018, 2019 and 2020. The airline also has an initiative called "SWISS Taste of Switzerland", which offers Swiss cuisine on board and takes passengers on a culinary journey through Switzerland.
In summary, SWISS is a renowned Swiss airline known for its high quality of service and environmental initiatives. The airline serves an extensive network of destinations and works closely with other airlines to offer its passengers a comprehensive network of connections. SWISS has received several awards for its service quality and environmental initiatives and offers its passengers a wide range of services on board.
SWISS and the coronavirus
Are you planning a trip with Swiss during Corona times and want to know what measures have been taken by the airline? Then it's best to find out more directly via this link.