Would you like to reserve a seat for your flight with Eurowings?
On this page, you can find out how to reserve a seat, what documents you need and what fees you can expect.
How can I reserve a seat with Eurowings?
You can reserve a seat on the plane either directly at the time of booking or at online check-in . However, depending on the fare and the seat, there may be fees for the reservation.
What do you need to reserve a Eurowings seat?
In order to reserve a seat via Eurowings online check-in, you need either:
The access data to your personal myEurowings account
The booking code and your last name
Or the tour operator reference number (which can be found on the tour operator's documents) and your last name
What are the best seats on the plane?
Not every seat on the plane is equally good or pleasant.
In addition to the seats in business or first class, there are also other seats that offer more freedom or are impaired by less background noise (turbine noise).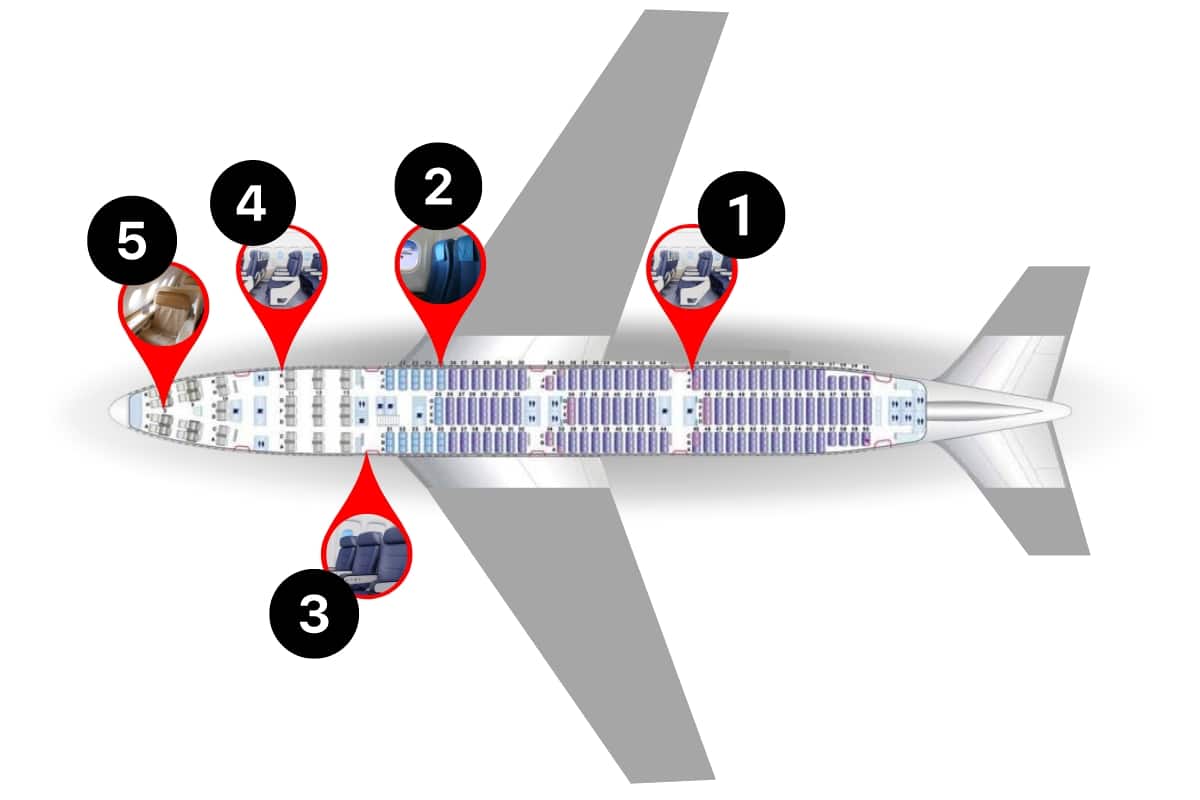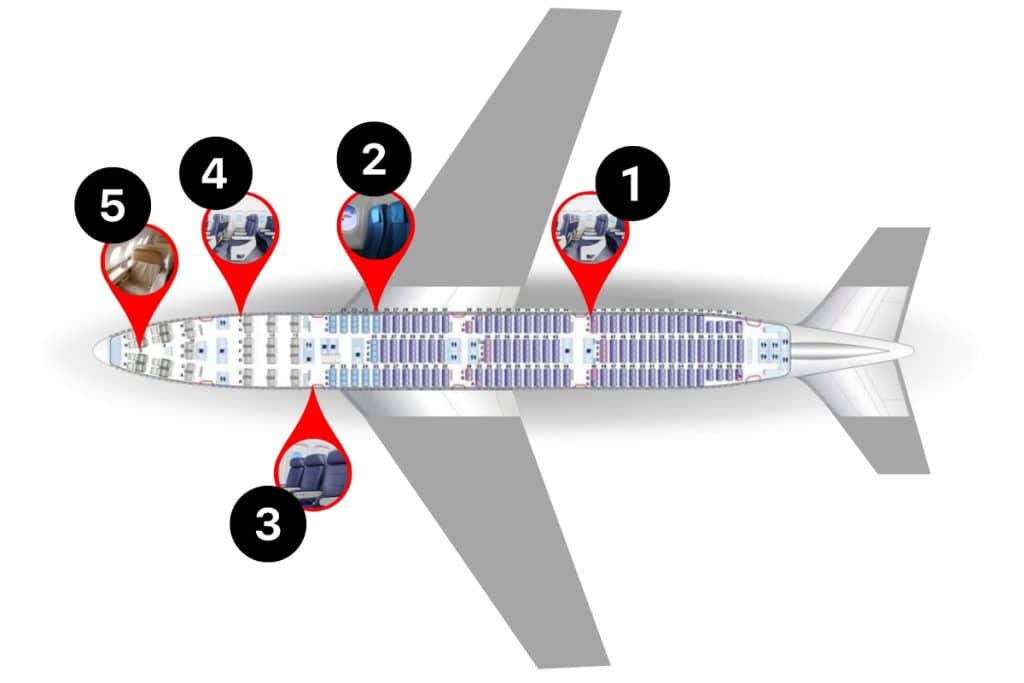 2. Seat in front of the turbines
One point that is not always taken into account when reserving a seat is the turbine noise.
Frequent flyers in particular advise choosing a seat in front of the turbines when making a reservation.
3. Seat with extra legroom
On some aircraft, there are rows of seats with extra legroom (independent of the emergency exit).
Most often, these seats are located in the first rows in economy class. In the case of Eurowings, these are seats in the so-called "Premium Economy Class".
4th seat in Eurowings Business Class
If you not only want more legroom, but also more comfort , then you can opt for a seat in Business Class (= Eurowings BIZclass fare). While these seats are more expensive, you get additional benefits such as priority check-in and à la carte catering.
5. First Class Seat
If you want to enjoy maximum comfort , then you can choose a seat in First Class.
The cost of a seat reservation
The cost of reserving a seat at Eurowings depends on your flight fare.
BASIC plan
The Basic fare does not include a free seat reservation . You can choose a normal seat for an extra charge starting at €5 . Seats with more legroom start at €10.
SMART Tariff
With the SMART fare, you can reserve a normal seat for free. For seats with more legroom , fees from €5 will be charged, depending on the route.
BIZclass Tariff
With the BIZclass fare, you can reserve a seat in rows 1-3 free of charge . In addition, you can also get a free seat next to you if you wish, so that you have more personal freedom.
Further details on seats and reservation fees can be found on the Eurowings website.