If you are flying with Luxair , it is advisable to find out about the baggage policy well in advance.
On this page you can find out which regulations apply to hand baggage, free baggage, excess baggage and special baggage.
Hand luggage at Luxair
Number & Weight
Regardless of the destination, you can take one piece of carry-on luggage on board. If you have booked a flight in Business Class, you are allowed to carry two pieces of hand luggage with you.
Size
For all classes there is a max. Hand luggage size of
55 x 40 x 23 cm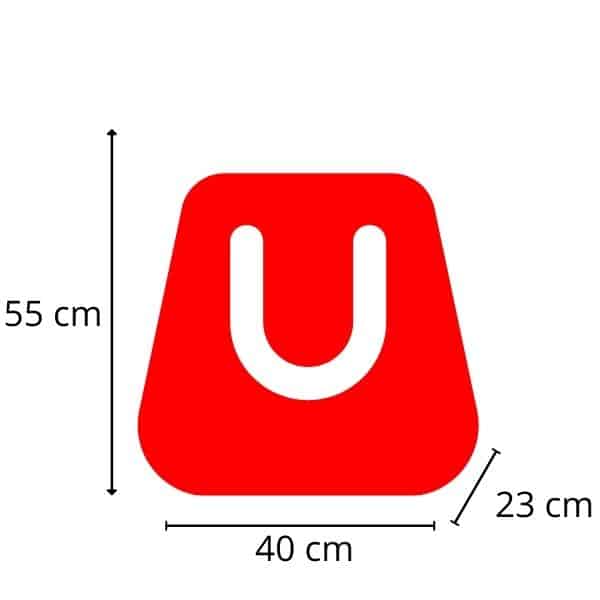 In addition to your carry-on baggage, you are allowed to take ONE small personal item of your choice. These include: handbag (male or female), laptop bag, duty-free shopping bag, camera bag or umbrella.
What is prohibited in hand luggage at Luxair
Such as:
Taser, stun guns, stun sticks
Apparatus for stunning and killing livestock
Chemicals, gases or sprays that cause incapacitation
Tools
In addition, any tools that could cause a serious injury are prohibited in hand luggage.
These include, for example:
Crowbar
Drills
Saw
Bolt guns
Blunt objects
It is also prohibited to carry percussion weapons or the like in hand luggage.
Such as:
Baseball and softball bats
Clubs and batons like bats
Martial arts equipment
Explosives and incendiary substances
You must not have any explosives or incendiary devices or explosives and incendiary devices in your hand baggage.
Such as:
Ammunition detonators
Detonators and detonators
Replicas or imitations of explosive devices
Dynamite, gunpowder and plastic explosives
Free baggage or checked baggage with Luxair
The free baggage allowance at Luxair is as follows:
Infants up to 2 years 1 piece of luggage weighing up to 23 kg*
Economy 1 piece of luggage of up to 23kg
Business 2 pieces of luggage of up to 32 kg each
Excess baggage at Luxair
Excess baggage is when the baggage exceeds the Luxair baggage allowance guidelines.
If you want to take more baggage or baggage that is too large or too heavy on your Luxair flight or checked in at the airport, you will usually have to pay an excess baggage fee . This fee depends on the flight, fare and departure airport.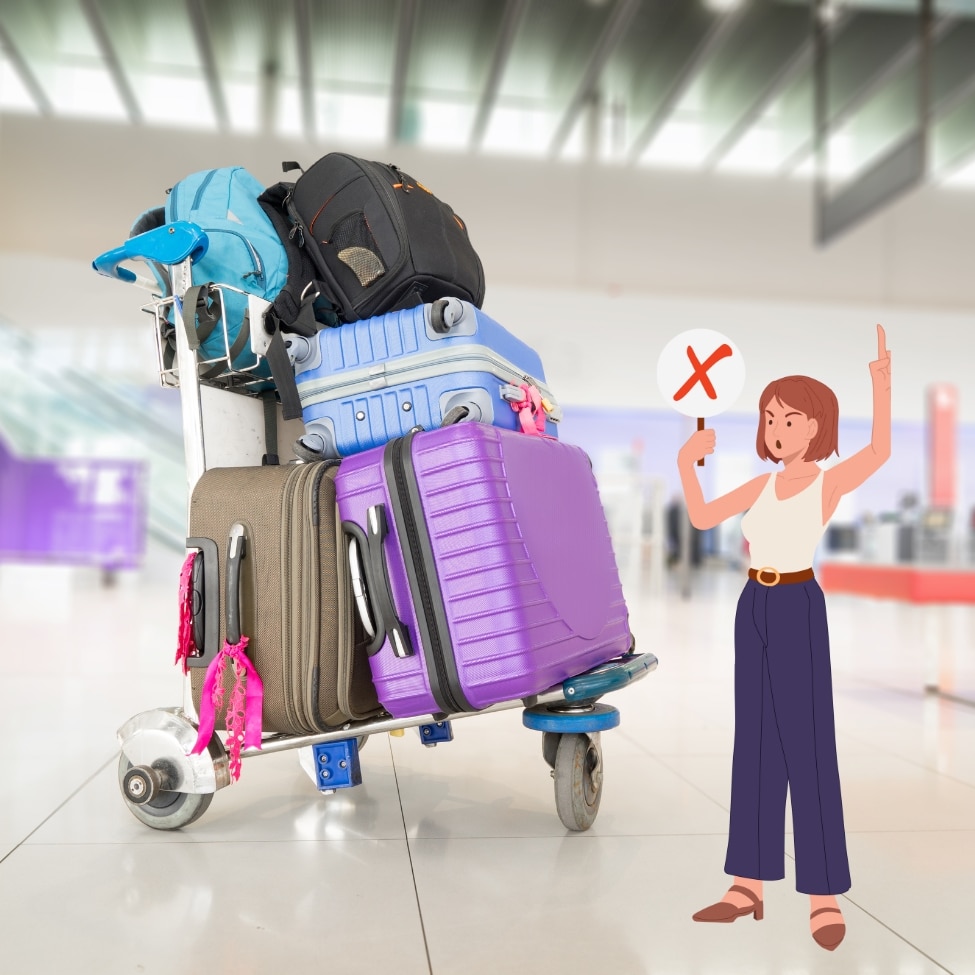 Special baggage at Luxair
The special or bulky baggage is larger and heavier than ordinary luggage. Usually one speaks of special luggage if the height, length and width are more than 158cm or the weight is over 23kg . The maximum size of the special baggage must not exceed 300 cm in length and the maximum weight must not exceed 32 kg . All baggage exceeding this length/weight must be carried as cargo.
Please register special baggage with Luxair at least 3 days before departure, as the number of items allowed per flight is limited. Please use the following contact form.
Dog or cat at Luxair
Dogs and cats can be taken on your Luxair flight. However, they must have all the necessary vaccinations and EU papers.
Less than 8 kilos in the cabin
In principle, only animals with a maximum weight of up to
to 8 kg. The transport box must be small enough to fit under the seat in front of you and must measure 45cm (length) x 23cm (depth) x 25cm (height)
or 45 cm (length) x 42 cm (depth) x 20 cm (height).
The price of carriage in the cabin is 50 euros each way.
Over 8 kilos in the cabin in the cargo hold
The price for carriage in the cargo hold is 100 euros each way.
In this article, you will learn what you should generally consider when traveling with your pet.