In the Corendon flight schedule you will find a list of the planned flight routes, as well as in which period and on which days of the week the destinations are served. If you want to know the current status of your Corendon flight (e.g. cancelled, rescheduled…), visit the schedule page of your departure airport.
Corendon's flight schedule – what is important?
You can access the current Corendon flight schedule via the following link:
What kind of information can you find on the Corendon flight schedule
The place of departure: The airport from which the flight departs.
The destination airport: The airport where the flight lands.
Period: Within which date range the flight connection exists. Not all flights are offered throughout the year. Please note that the days are displayed in the respective time zone.
Weekday: On which days of the week there is a connection between the point of departure and the destination airport.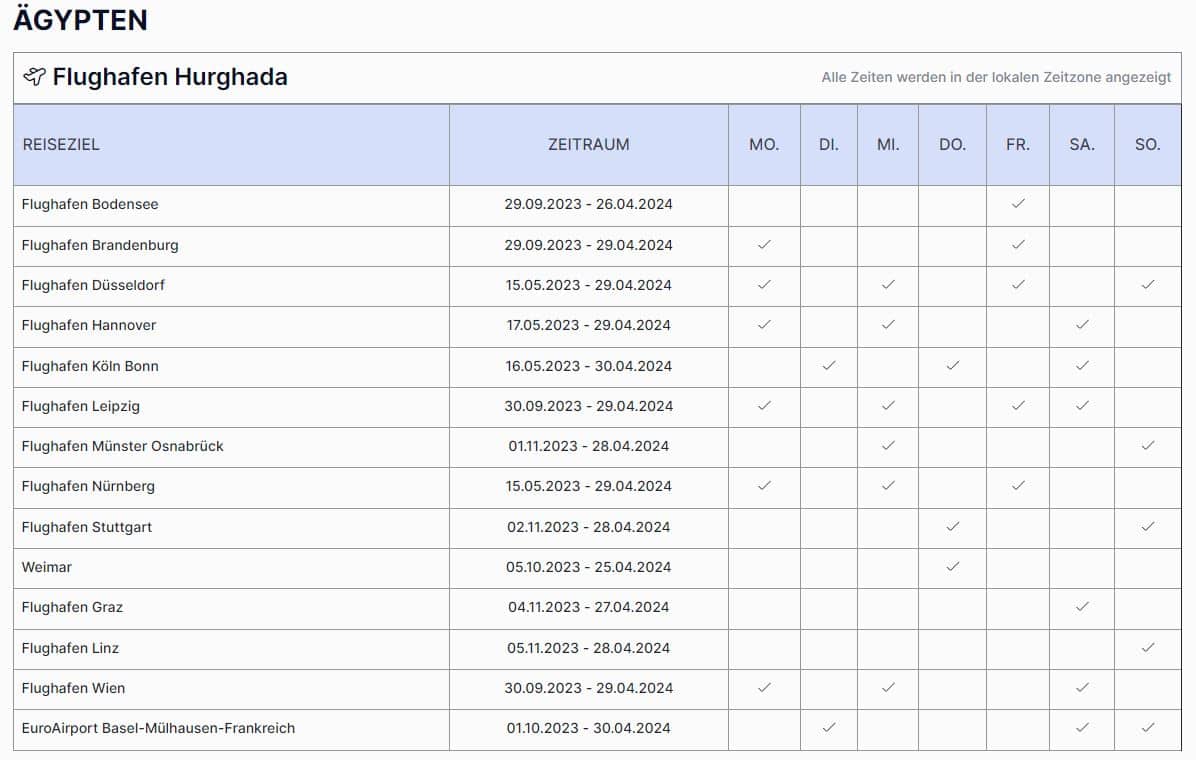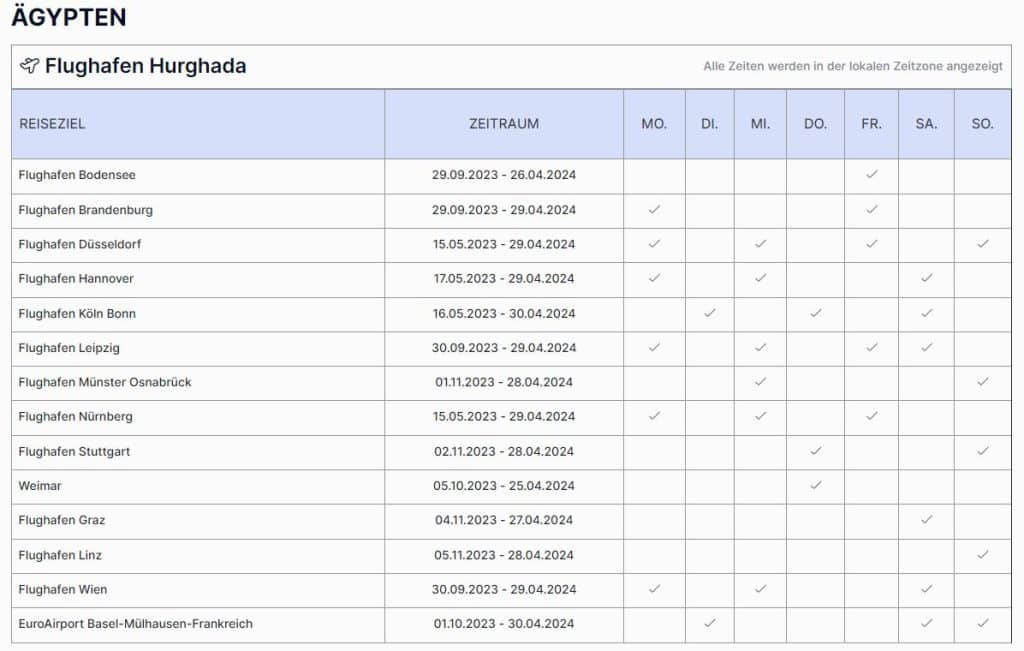 Flight search via the flight schedule
Corendon offers a variety of compounds. You can also use the flight search on the flight schedule to search for a specific connection. In this way, you can search for possible connections to a holiday destination via your departure airport.


If you activate the detailed view when searching for a flight, you will receive additional information such as flight number, departure (of the place of departure) and arrival time (in the destination country).


What is the Corendon flight number?
A flight number is a unique identifier for a specific flight. It is issued by the respective airline and is used to identify and track the flight.
Learn more about flight schedules.
Would you like to know more about flight schedules? Then visit our flight schedule page and find out more in our flight schedule overview.