As with most airlines, you have the option to carry luggage with you on your Corendon flight. A distinction is always made between hand luggage and so-called checked baggage.
You can find out which regulations apply to hand baggage, free baggage, excess baggage and special baggage on this page.
Hand luggage at Corendon
Number & Weight
Hand luggage is generally limited to one piece of carry-on baggage and one personal carry-on baggage. Hand luggage may not be carried at max. Weigh 8 kg.
Size
For all classes there is a max. Carry-on baggage size of
55 x 40 x 24 cm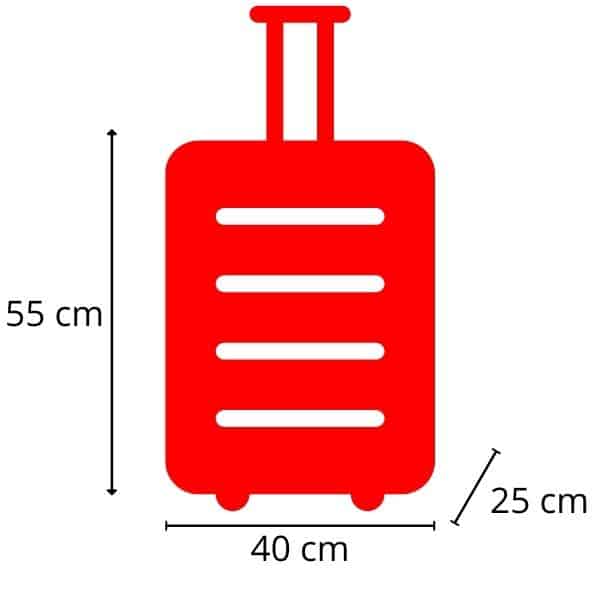 Parents of babies under two years of age are allowed to take a diaper bag with diapers and baby food, which is sufficient for the duration of the flight.
What is prohibited in carry-on baggage?
There are some items that are absolutely prohibited in carry-on baggage due to possible danger to passengers and crew.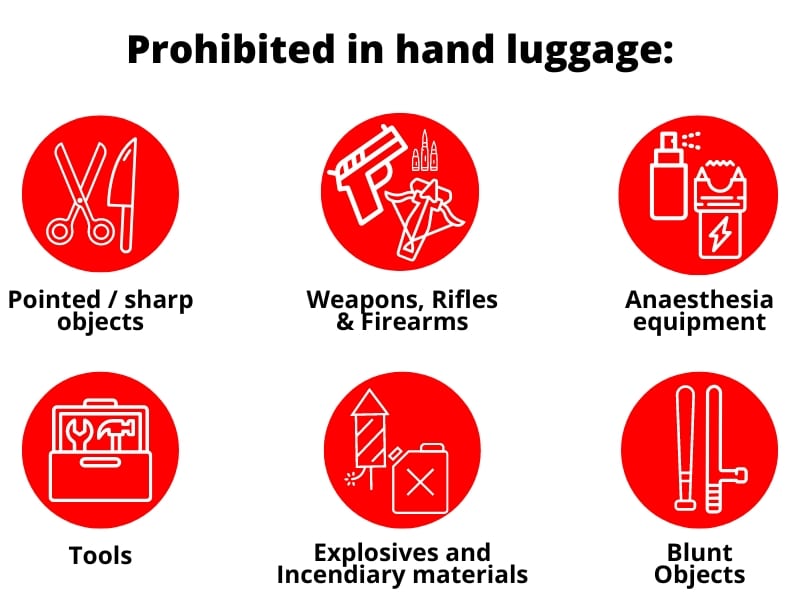 Weapons, Rifles & Firearms
Pistols, revolvers, rifles, shotguns and other firearms of all kinds
Parts of firearms
Toy weapons, as well as replicas and imitations of real weapons
Signal pistols and starting pistols
Pointed or sharp objects
Razor
Needles
Axes, hatchets and cleavers
Knives and scissors
Utility knife
Swords and sabres
Anesthetic devices
Taser, stun guns, stun sticks
Apparatus for stunning and killing livestock
Chemicals, gases or sprays that cause incapacitation
Tools
Crowbar
Drills
Saw
Bolt guns
Blunt objects
Baseball and softball bats
Clubs and batons like bats
Martial arts equipment
Explosives and incendiary substances
Ammunition detonators
Detonators and detonators
Replicas or imitations of explosive devices
Dynamite, gunpowder and plastic explosives
Checked baggage at Corendon
For most travellers, checked baggage consists of the so-called free baggage allowance. The free baggage allowance is the baggage that can be carried free of charge. Anything above that is named as excess baggage.
Baggage allowance at Corendon
The baggage allowance depends on the fare booked and the destination airports.
There is no baggage allowance in the Corendon Eco fare
The Corendon Flex fare includes a baggage allowance of 23 kg
The Corendon Premium fare includes a free baggage allowance of 32 kg
If you are travelling as a family or group, the baggage allowance can be split between travellers. They must not exceed the total amount and a single piece of baggage must not exceed 32 kg.
Excess baggage at Corendon
If your baggage exceeds the free baggage allowance, it is referred to as excess baggage.
A fee will be charged for excess baggage at Corendon.
These fees may vary depending on the flight, fare and departure airport, as well as the weight and size of excess baggage.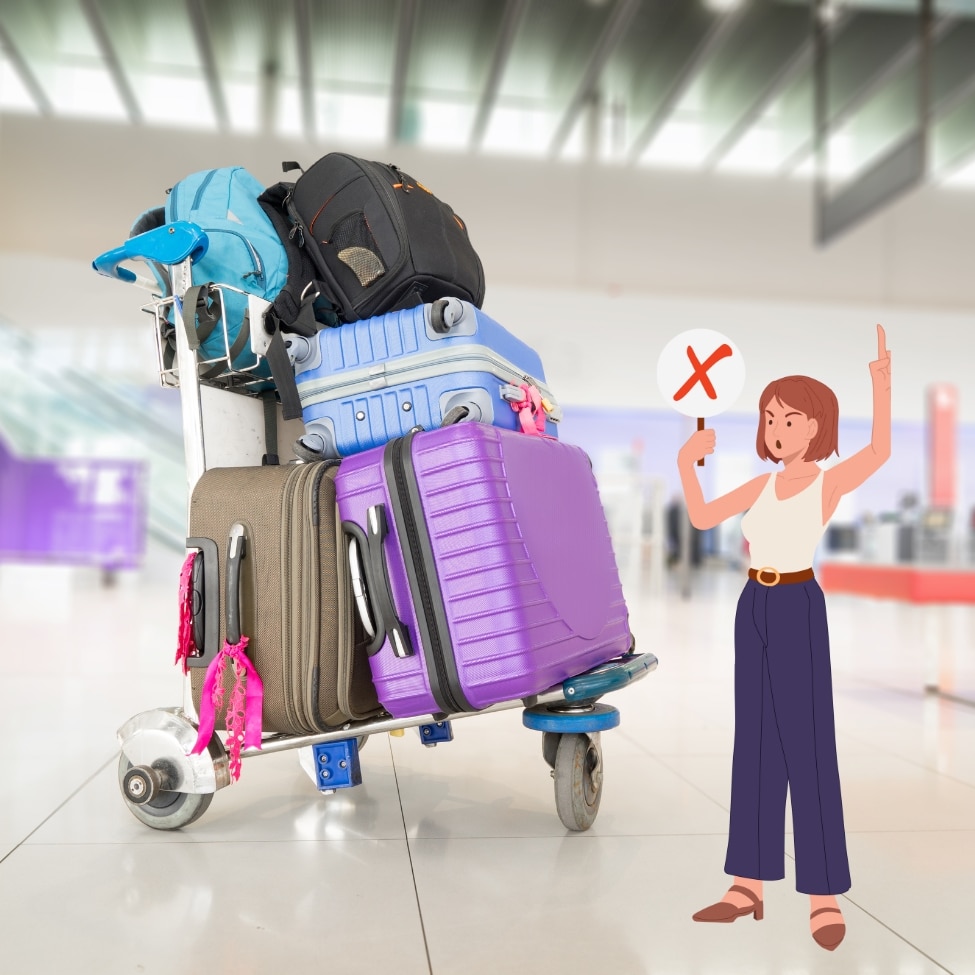 Special baggage at Corendon
Special baggage is larger and heavier than ordinary checked baggage. These include, for example, sports equipment such as skis, surfboards or musical instruments.
Most airlines speak of special baggage when the height, length and width of the baggage is more than 158 centimeters and the permissible weight of 23 kg is exceeded.
Different regulations and fees apply to special baggage. For this reason, you should specify the special baggage when booking your flight or at the latest at check-in.
Dog or cat on board?
Depending on the flight, you can also take pets (excluding cats and dogs) with you on the trip. In doing so, the EU directive on the transport of pets must be complied with. You can find out what you need to consider in this article.