Are you flying with easyJet soon? Then please note the baggage guidelines and inform yourself about the current regulations.
You can find out which baggage policies apply to carry-on baggage, free baggage, excess baggage and special baggage on this page.
Carry-on baggage at easyJet
Number & Weight
1 small hand luggage (15 kg) is allowed per person. This must fit under the seat in front of you.
In addition, large hand luggage with max. 15 kg can be booked additionally.
Size
The following applies to small hand luggage:
45 x 36 x 20 cm
The following applies to large hand luggage:
56 x 45 x 25 cm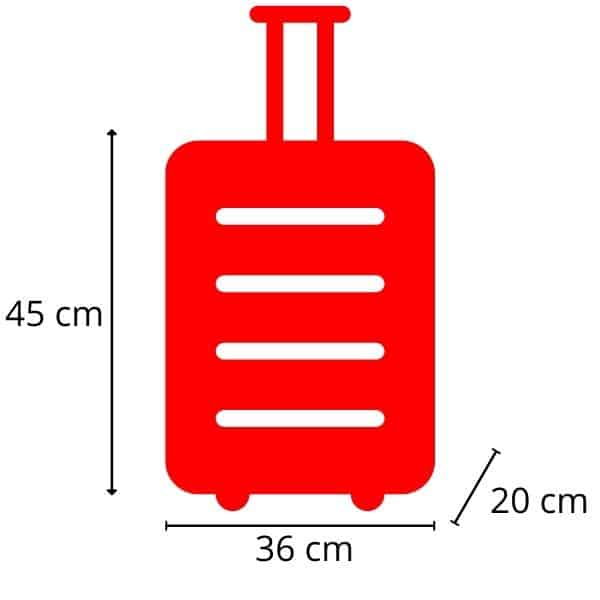 Baggage allowance at easyJet
The quantity, size and weight of baggage that can be checked in free of charge at the airport are set out in easyJet's baggage allowance policy. These guidelines differ depending on the class of flight and other factors. If you want to check in more baggage than allowed, you will have to plan for additional charges for excess baggage.
In order to avoid unexpected problems at check-in at the airport, it is important to find out about easJet's baggage allowance in advance.
Excess baggage at easyJet
If the weight or size of your baggage exceeds the free baggage allowance, it will be considered excess baggage and easyJet will incur additional charges.
The amount of these fees varies depending on the flight, fare, departure airport, and the weight and size of excess baggage.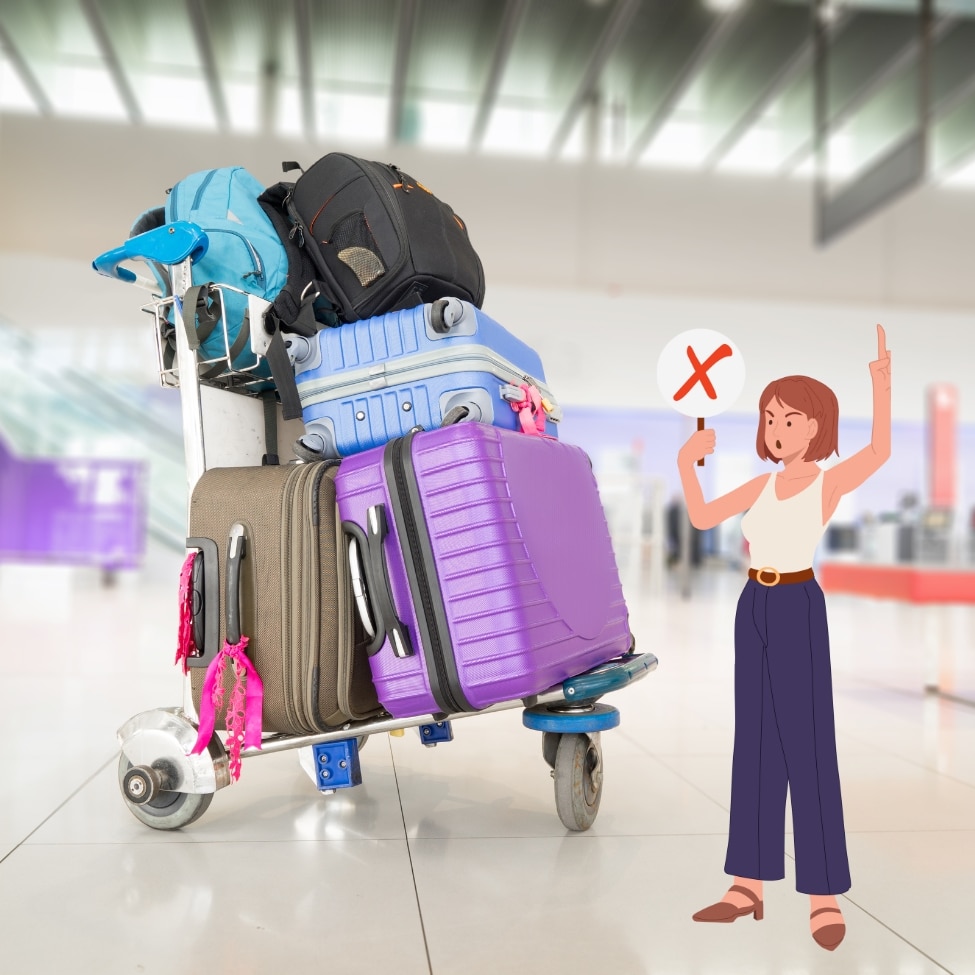 Special baggage at easyJet
Special baggage refers to pieces of baggage that are larger and heavier than regular checked baggage. For most airlines, baggage is considered special baggage if the height, length and width of the baggage together exceed 158 centimeters and exceed the permissible weight of 23 kg.
Typically, sports equipment such as skis, surfboards and musical instruments , as well as strollers and wheelchairs , fall into the category of special baggage.
The rules and fees for special baggage vary and should therefore be stated at the time of booking the flight or at the latest at check-in .
Dog or cat on board?
Depending on the flight, you can also take pets with you on the trip. You can find out what you need to consider in this article.