The Air Cairo flight schedule offers a wide range of information that is important for you as a passenger:
Flight schedule for booking a flight
The Air Cairo flight schedule allows travelers to check available flight connections, flight times and dates. You can find out which flights are available to your desired destination , what dates and times are available, and what flight routes are served. This helps travelers choose the right flight and book their tickets.
Find the right flight connection for the desired date easily and easily.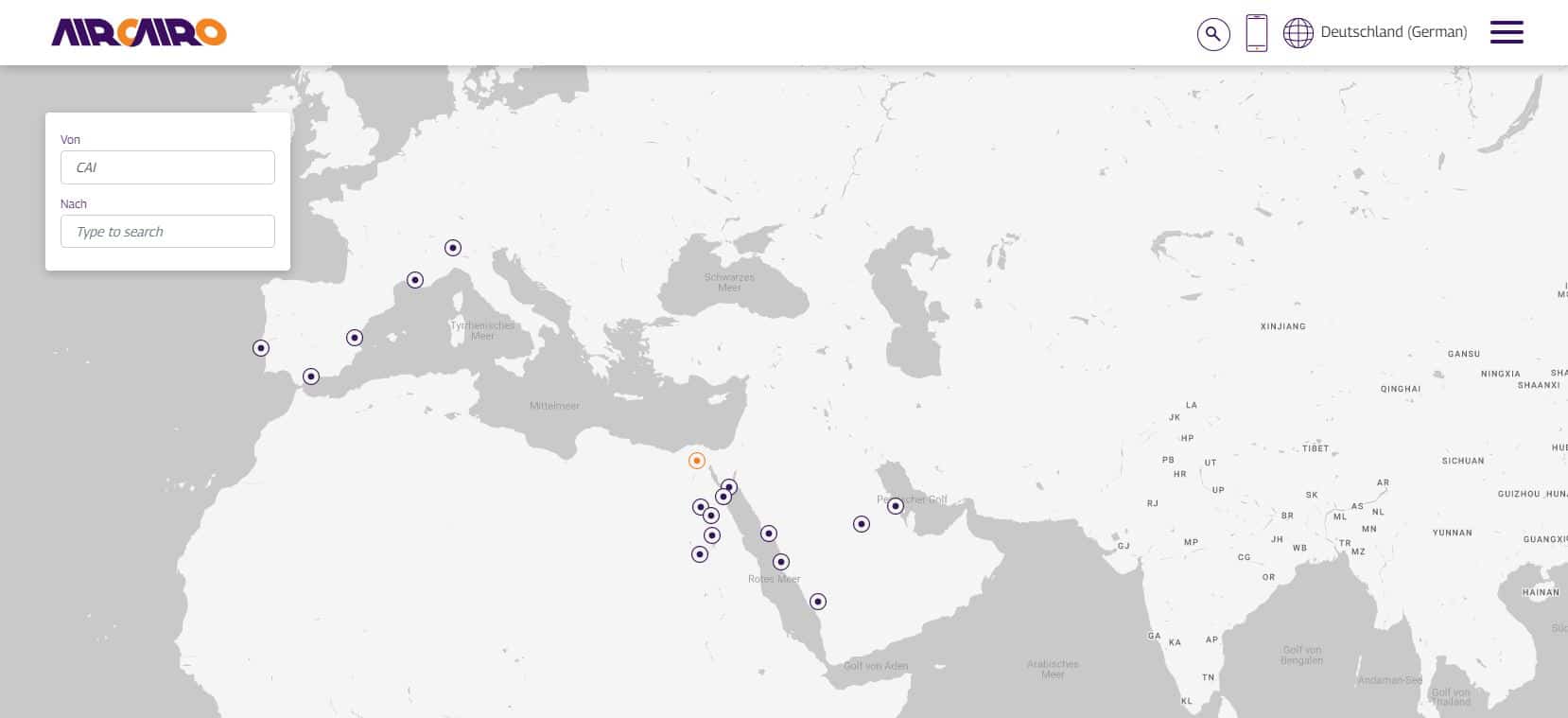 Flight status via the Air Cairo flight schedule
A flight plan also provides information about the current status of flights. Travelers can check if their flights are scheduled, if there are any delays, or if flights have been canceled. This is especially important to prepare for unforeseen events and make alternative travel arrangements if necessary.

To check the flight status of your Air Cairo flight, go to the following page https://aircairo.com/gr-de/flight-status and enter your flight number and flight date. The flight number can be found in your booking documents. You can then check the status of your flight.
Check flight schedule and status via airport
You also have the option to check the flight status of your Air Cairo flight via the departure airport. You can find out how to do this on the corresponding flight schedule page of your departure airport.