Are you flying with the American airline Delta and would like to know what regulations apply to hand baggage, free baggage, excess baggage and special baggage?
You can find out more about this topic on our site.
Carry-on baggage with Delta Airlines
Number & Weight
Each passenger is allowed to carry one piece of carry-on baggage. In principle, there is no weight limit except for certain departure airports.
In addition, you may carry another personal item with you (e.g. laptop bag, handbag…).
Size
For all classes there is a max. Total carry-on size 114 cm or 45 inches (length + width + height)
Also, a dimension of 56 x 35 x 23 cm must not be exceeded.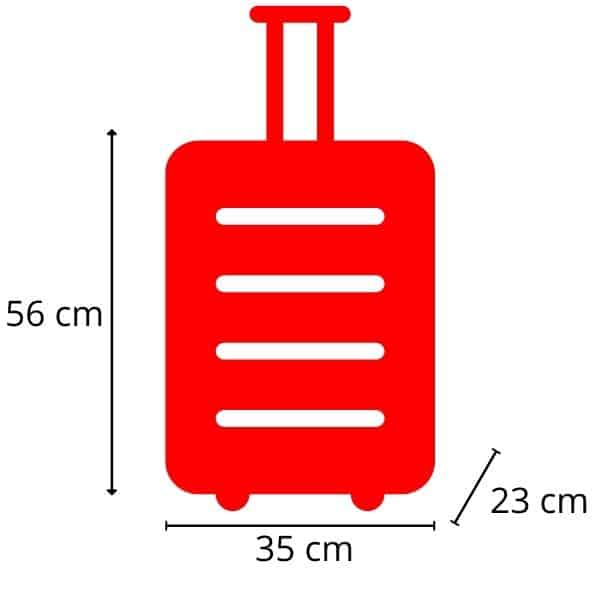 What is prohibited in carry-on baggage at Delta
Such as:
Taser, stun guns, stun sticks
Apparatus for stunning and killing livestock
Chemicals, gases or sprays that cause incapacitation
Tools
In addition, any tools that could cause a serious injury are prohibited in hand luggage.
These include, for example:
Crowbar
Drills
Saw
Bolt guns
Blunt objects
It is also prohibited to carry percussion weapons or the like in hand luggage.
Such as:
Baseball and softball bats
Clubs and batons like bats
Martial arts equipment
Explosives and incendiary substances
You must not have any explosives or incendiary devices or explosives and incendiary devices in your hand baggage.
Such as:
Ammunition detonators
Detonators and detonators
Replicas or imitations of explosive devices
Dynamite, gunpowder and plastic explosives
Baggage allowance on Delta
The free baggage allowance is the baggage that you can check in free of charge at the airport as checked baggage. If you have checked in for your Delta flight online, you can usually check in your baggage at check-in counters at the airport. Otherwise, leave your luggage at the counter at the airport check-in as normal.
As a rule, one piece of luggage is included free of charge as free baggage in the flight ticket price for long-distance travel. The baggage must not exceed the weight limit of 23 kg.
The rule on how much baggage allowance you can take with you can also vary depending on your class of flight and other factors such as the airport of departure. If a passenger wants to carry more baggage than the baggage allowance includes, they may have to pay additional excess baggage fees.
You can calculate the baggage cost of your flight on Delta's website.
Delta excess baggage
If you exceed the permitted baggage allowances, you will have to pay a fee for excess baggage.
Again, Delta fees may vary depending on the departure airport, flight, and Delta Customer Program (Medallion) membership status. For example, a second piece of regular checked baggage (under 23 kg) costs USD 40 (as of May 2023).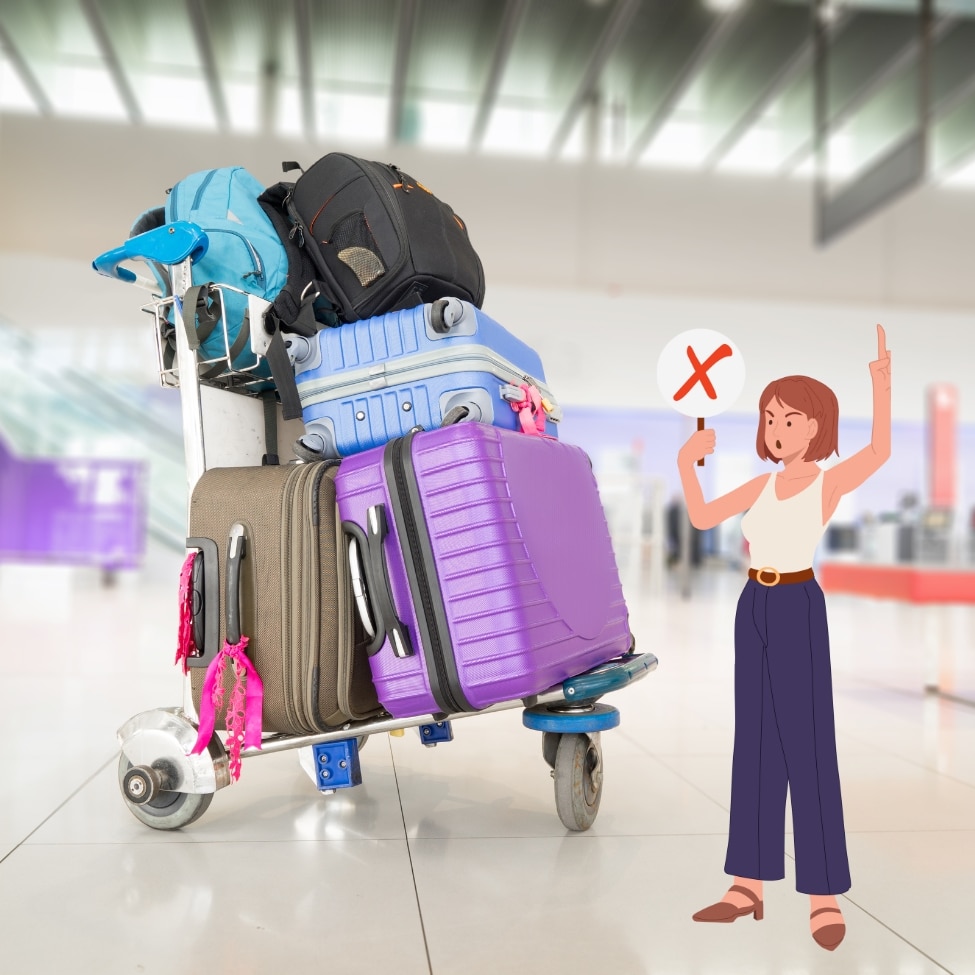 Special baggage at Lufthansa
Special baggage, also known as bulky baggage, is heavier and larger than ordinary luggage. Most airlines speak of special baggage if the height, length and width of the baggage is more than 158 centimeters or if the permissible weight of 23 kilograms is exceeded.
Delta differentiates between the prices of special baggage and which restrictions have been violated.
In general, Delta's special baggage includes:
Fragile, bulky, and other items (including media bags)
Imported goods
Items for infants and children
Medical articles and equipment
Personal wheelchairs
Musical instruments
Perishable goods
Sports equipment
Traveling with your pet with Delta?
Depending on your flight, you may also be able to take your dog or cat with you with Delta. For a fee to be paid at check-in at the airport, you can accompany your pet in your hand luggage (transport box must not be larger than 45 x 27 x 27 cm). For larger animals, the Delta Cargo Service is a good choice.
In this article, you will learn what you need to consider in general when traveling with animals.