Save a lot of time with Air Malta online check-in – and time is money, as they say.
How does Air Malta online check-in work?
You can check in your flight online with Air Malta in just a few clicks.
Open the Air Malta online check-in website via:
https://airmalta.com/de
You will find three tabs on the website directly below the flight search. One of them is "check-in".
If you have clicked on the check-in tab, a pop-up will open.
Select your departure airport and click "Continue".
Now you will be redirected to a log-in mask.

Depending on the departure airport, the log-in mask may be designed slightly differently.

Fill in the information about your flight (passenger last name and booking reference number or e-ticket number).
Once you have successfully logged in to your flight, you can begin check-in. To do this, fill in all the requested information, such as: Your passport number .
During check-in, you can now reserve a seat for your Air Malta flight.
Once you have successfully completed your

online check-in, you

will receive your boarding pass. Save them on your smartphone or print them out directly.


Advantages of Air Malta online check-in
When you check in online with Air Malta, you can expect a number of additional benefits such as:
You save yourself unnecessary waiting time at the airport
You don't have to queue at the airport itself
When it comes to choosing a seat, there are no rules
To do this, you simply have to reserve your choice of seat from home
In general, you should always be at the terminal 2 hours before departure time. In the case of an Air Malta online check-in, it is usually sufficient to arrive at the airport 45 minutes before departure
You can check in yourself one day before departure , i.e. without any time pressure
You can simply drop off your luggage at the counter and go to the plane without stress
There are a few more important things to keep in mind when checking in with Air Malta online check-in.
Air Malta online check-in can only be made 1 day before departure time .
In general, however, Air Malta check-in can take place 2 hours before departure.
Schedule waiting times in the control area
Please also note that all ascents to the airfield are already 30 min. be blocked before departure.
Further guidelines can also be found on the Air Malta Check-in homepage.
Air Malta's baggage policy
Hand luggage with Air Malta
Number & Weight
Smart Business, Business Freedom, Just Business, Business Upgrade – 2 hand luggage up to 15 kg
Go Light, Go Safe & Go Flex – 1 hand luggage up to 10 kg
Size
For all classes there is a max. Hand luggage size of
55 x 40 x 25 cm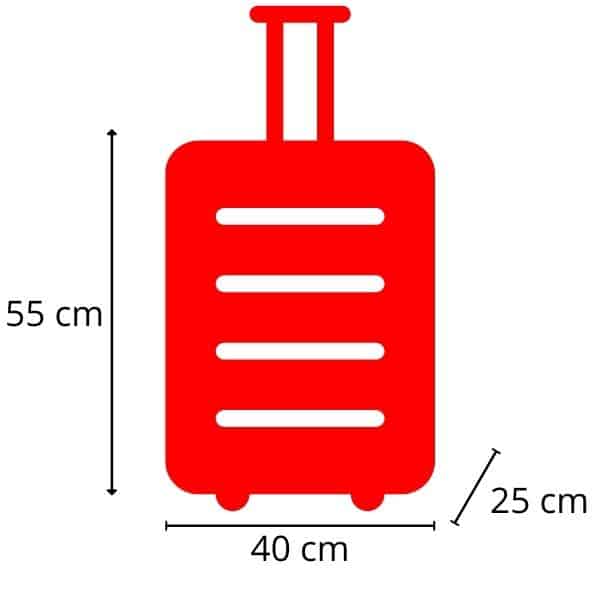 What is prohibited in carry-on baggage?
There are some items that are absolutely prohibited in carry-on baggage due to possible danger to passengers and crew.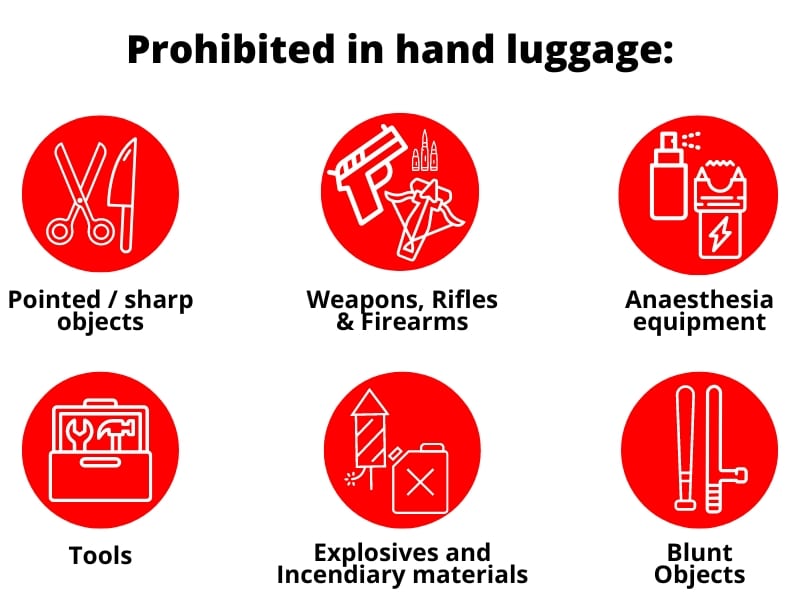 Weapons, Rifles & Firearms
Pistols, revolvers, rifles, shotguns and other firearms of all kinds
Parts of firearms
Toy weapons, as well as replicas and imitations of real weapons
Signal pistols and starting pistols
Pointed or sharp objects
Razor
Needles
Axes, hatchets and cleavers
Knives and scissors
Utility knife
Swords and sabres
Anesthetic devices
Taser, stun guns, stun sticks
Apparatus for stunning and killing livestock
Chemicals, gases or sprays that cause incapacitation
Tools
Crowbar
Drills
Saw
Bolt guns
Blunt objects
Baseball and softball bats
Clubs and batons like bats
Martial arts equipment
Explosives and incendiary substances
Ammunition detonators
Detonators and detonators
Replicas or imitations of explosive devices
Dynamite, gunpowder and plastic explosives
General information about Air Malta
Air Malta is the national airline of Malta and is headquartered in Luqa. The company was founded in 1974 and offers both domestic and international flights. Air Malta operates flights to various destinations in Europe, North Africa and the Middle East.
Air Malta's fleet
The airline has a modern fleet of aircraft, including Airbus A319 and A320. These aircraft are known for their comfort and reliability. Air Malta attaches great importance to safety and has high standards in terms of maintenance and operation.
Service
The airline offers a range of services and amenities on board. Passengers can choose between different seat classes, depending on their individual needs and preferences. Business Class offers extra comfort and privacy, while Economy Class is an affordable option for travelers on a smaller budget.
Air Malta Corona Guidelines
Air Malta tries to keep the risk for all passengers as low as possible. On the dedicated " Health & Safety" page , you can find out about all the important guidelines and requirements for your flight with Air Malta.