The American airline United Airlines offers a simple and convenient online check-in. This allows you to check in your United flight online from home.
How does the United Airlines online check-in start?
To complete the online check-in with United Airlines, open the United website via the following link:
https://www.united.com/de/at
You are now on the United Airlines homepage. Select the "Check-in" tab to be able to log in to the check-in area.
For United Check-in, you will need to enter the confirmation number or ticket number, as well as your last name. The confirmation number or ticket number can be found on your booking confirmation.
As soon as you have successfully logged in, you can compare the stored flight data as well as the flight data on your booking confirmation. This is important for you to check into the right flight.
For check-in, depending on your destination, you will need to provide your full name, as well as your passport or identity card number. In addition, you must submit any required documents (e.g. visa).
At United Airlines online check-in, you can also choose a seat if you wish.
Once you have filled in all the details, you can finish the check-in. You will now receive your boarding pass, which you must bring with you to the airport in digital or printed form.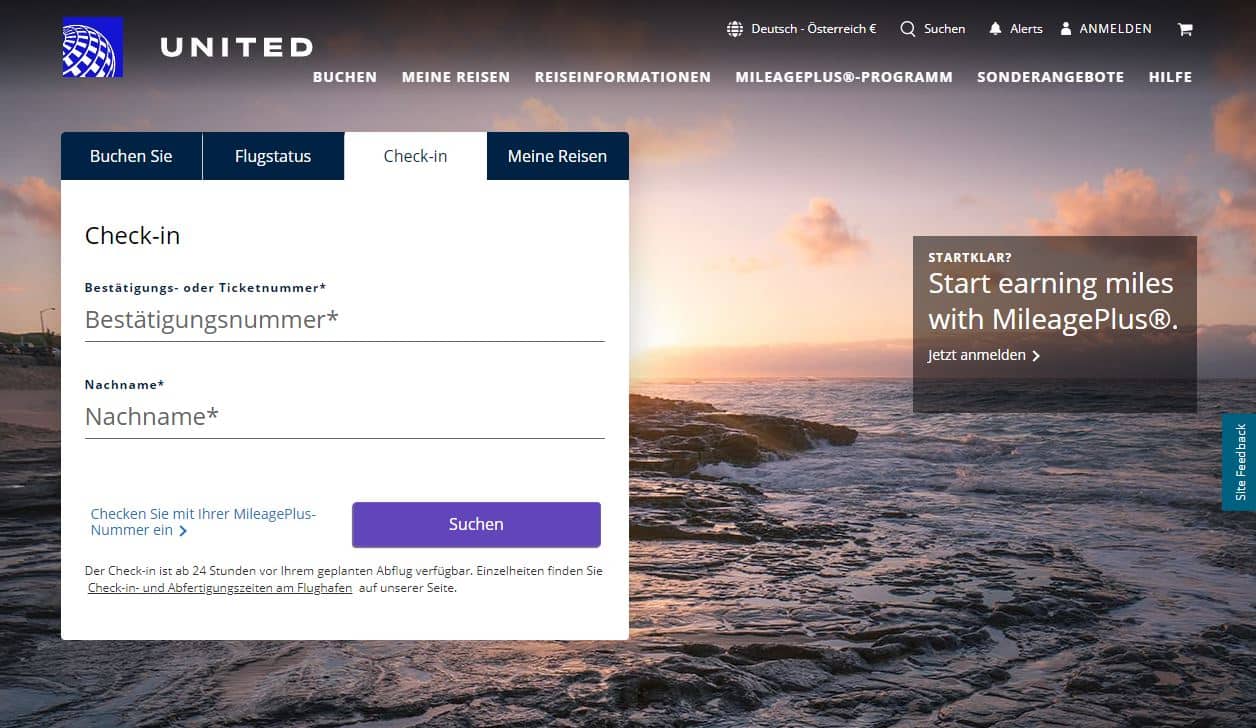 Important information about United Airlines online check-in
United Airlines check-in is available 24 hours before departure
Thanks to online check-in, all you have to do is check in your luggage at the airport. If you are travelling with hand luggage only, you can go directly to the security checkpoint.
Plan for waiting times in the baggage area or in the control zone, it can happen during seasonal periods (e.g. during the summer holidays) that there may be longer waiting times.
United Airlines carry-on baggage
Number & Weight
On most United Airlines flights, 1 carry-on baggage is allowed.
Size
For all classes there is a max. Hand luggage size of
56 x 35 x 23 cm
22 x 14 x 9 inches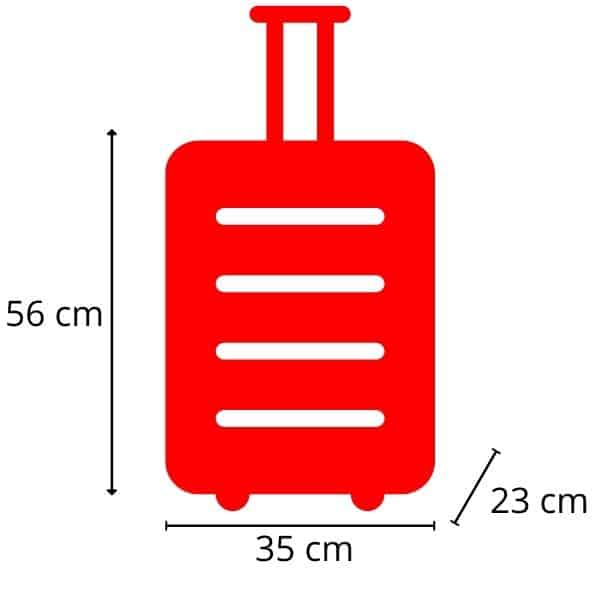 What is prohibited in carry-on baggage?
There are some items that are absolutely prohibited in carry-on baggage due to possible danger to passengers and crew.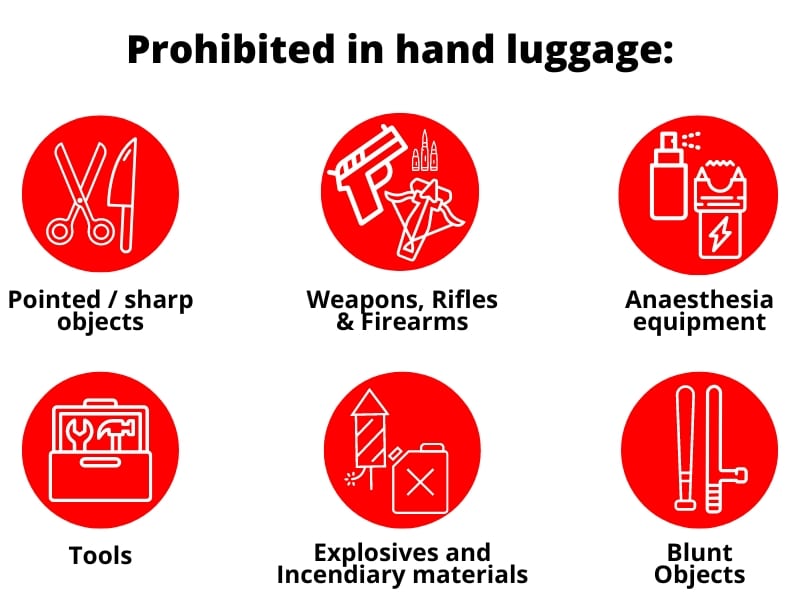 Weapons, Rifles & Firearms
Pistols, revolvers, rifles, shotguns and other firearms of all kinds
Parts of firearms
Toy weapons, as well as replicas and imitations of real weapons
Signal pistols and starting pistols
Pointed or sharp objects
Razor
Needles
Axes, hatchets and cleavers
Knives and scissors
Utility knife
Swords and sabres
Anesthetic devices
Taser, stun guns, stun sticks
Apparatus for stunning and killing livestock
Chemicals, gases or sprays that cause incapacitation
Tools
Crowbar
Drills
Saw
Bolt guns
Blunt objects
Baseball and softball bats
Clubs and batons like bats
Martial arts equipment
Explosives and incendiary substances
Ammunition detonators
Detonators and detonators
Replicas or imitations of explosive devices
Dynamite, gunpowder and plastic explosives
Other important information about United Airlines
United Airlines is an airline based in Chicago, Illinois, United States. It is one of the largest airlines in the world, serving more than 330 destinations in over 50 countries worldwide.
United Airlines offers passengers a variety of classes of service, including Economy Class, Business Class, and First Class. The airline has a modern fleet of over 800 aircraft, including Boeing and Airbus models.
United Airlines has won several awards, including the title of "Best Business Class Seat in North America" from Skytrax. The airline is known for its excellent quality of service, including extensive in-flight entertainment and a first-class meal offer.
United Airlines is also a major player in the field of sustainability. The airline aims to be carbon neutral by 2050 and has already introduced initiatives to reduce its environmental impact, such as using biofuels and reducing waste and emissions.