Southwest Airlines online Check-in
You have booked a flight with Southwest and now want to check in online. Check-in can be done either from the main page or from a dedicated check-in page
Use our direct line to check in your Southwest Airlines flight online: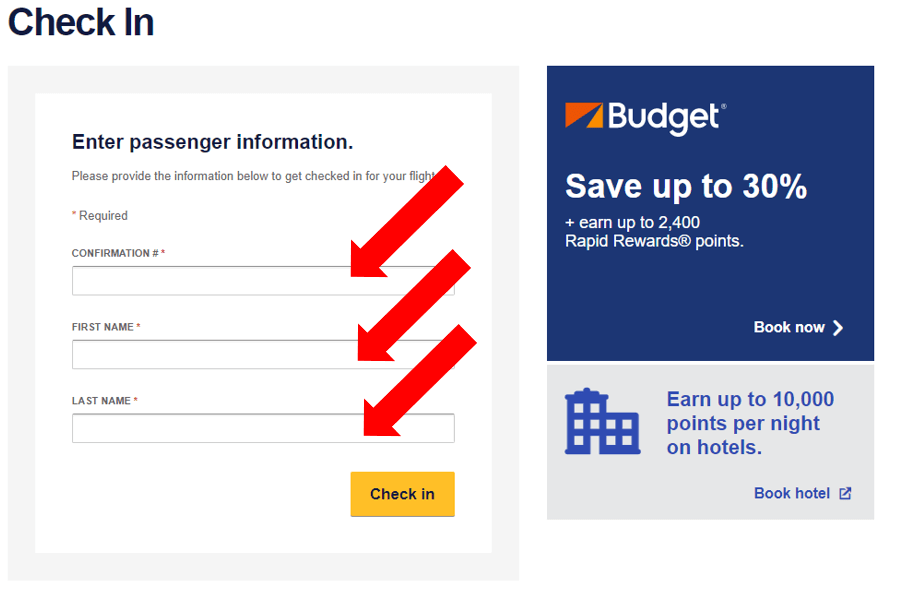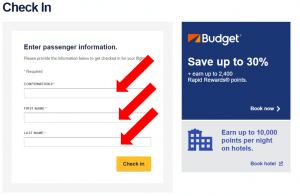 What do I need to know about Southwest Check-in?
Please enter the "Confirmation Number" as well as your first name and your last name.
You should have received the confirmation number with your booking confirmation.
24 hours before the scheduled departure, customers can complete the online check-in and receive a Southwest boarding pass.
Please print out the boarding pass to gain access to the aircraft.
Mobile Check-in Southwest Airlines
Check-in via mobile devices is also possible, please use the following link: https://mobile.southwest.com/check-in
If you checked in for your flight using your mobile device, simply proceed to the airport and go to the nearest e-ticket check-in machine (if available) to print your boarding pass.
The Southwest system detects that you have already checked in for your flight. Therefore, all you have to do is request a reprint of your boarding pass.
Useful information about Southwest check-in and boarding passes
Boarding passes are also available at a Southwest Airlines Skycap counter (if available at the airport), ticket counter, or e-ticket check-in kiosk (if available).
Southwest Check

EarlyBird Check-in
With the Southwest Check EarlyBird Check-in you have the following 3 advantages for an extra charge – compared to normal check-in:
Automatic check-in
If you decide to print your boarding pass the day before or a few hours before the flight, your confirmed onboard position will be ready and waiting for you. Now you can print your boarding pass according to your schedule.
Better space – faster boarding
Within 36 hours before departure, you will be automatically checked in and assigned a seat.
More storage space for carry-on luggage
If you board earlier, you'll have more choice when it comes to storage space for your carry-on luggage.
General information about Southwest Airline
Southwest is an American low-cost airline and ranks among the top 5 airlines in the world. The airline's focus is on low-cost U.S. domestic flights. The airline is also considered one of the founders of the low-cost segment.
You can find out more about Southwest Airline on the official website: https://www.southwest.com/