Want to reserve a seat for your Singapore Airlines flight?
On this page, you can find out how to reserve a seat on your Singapore Airlines flight, what documents you need and what fees you can expect.
How can I reserve a seat on Singapore Airlines?
Singapore Airlines offers the option of reserving a seat directly at the time of booking your flight . If you have already booked your flight, you can also make the seat reservation during online check-in .
Please note, however, that fees may apply for reserving a seat.
What do you need to reserve a Singapore Airlines seat?
To reserve a seat at online check-in, you will need your 6-digit booking code and your last name. In the case of an e-ticket, you must provide the 13-digit e-ticket number and your last name.
What are the best seats on the plane?
If you would like special treatment on your flight, you can reserve a seat in Business or First Class. There are also options for more comfort in Economy Class, such as seats with more legroom or less noise (from the turbines).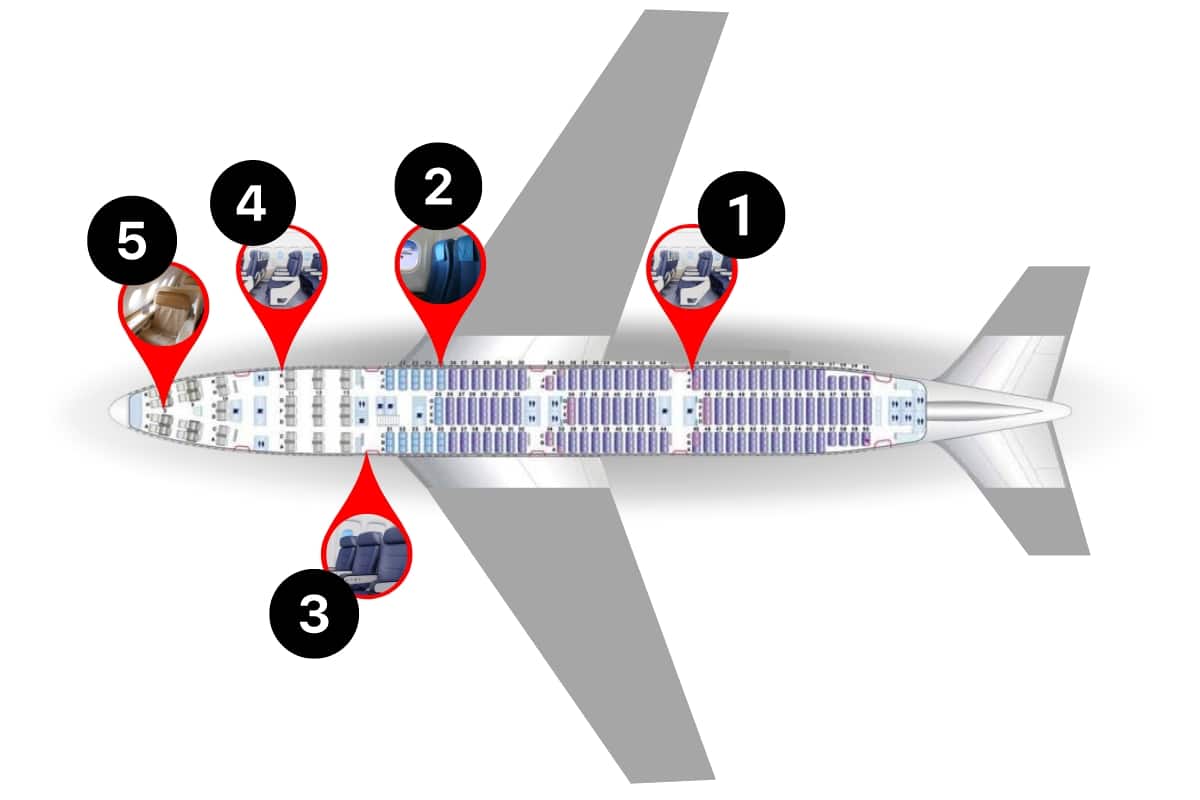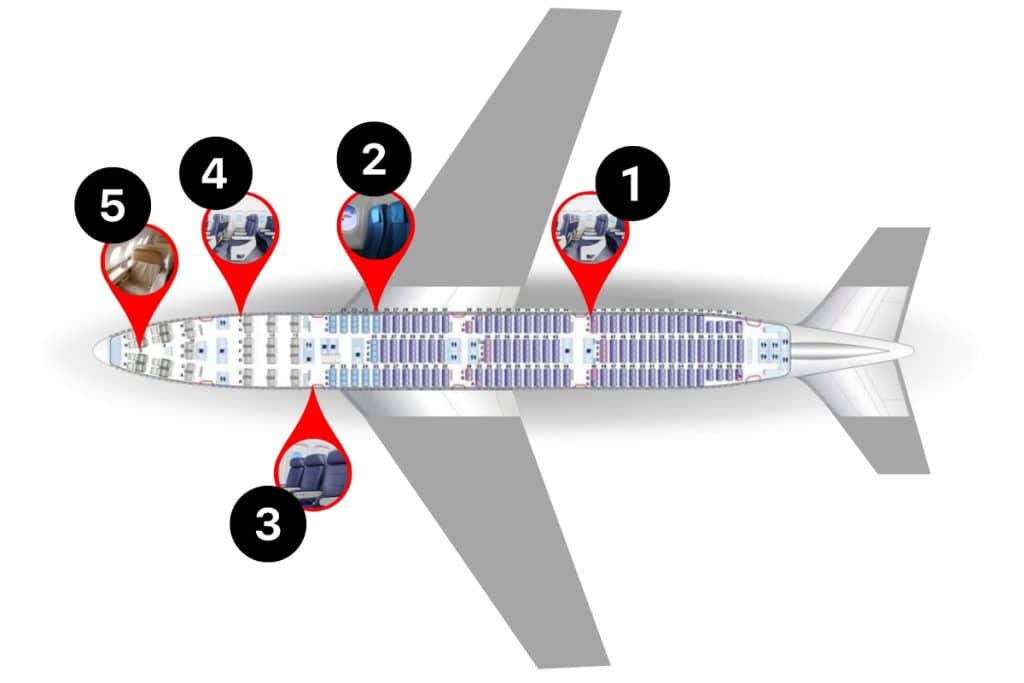 2. Seat in front of the turbines
This is a tip for all air travelers who attach particular importance to a quiet trip. By choosing a seat in front of the engines, you can reduce noise pollution and enjoy the flight.
3. Seat with extra legroom
If you need more legroom during the flight, there are also seats on most planes that provide this comfort. These seats are often located in the front rows of economy class , giving you more room to move around comfortably during the flight.
4th seat in Singapore Airlines Business Class
Choose a seat in Business Class to enjoy a high level of comfort and a pleasant travel experience. Here you benefit from more freedom of movement, peace and quiet and a relaxed flight.
5. First Class Seat
If you want the ultimate travel experience, consider a seat in First Class. Here you can enjoy luxurious comfort, tranquility and privacy, as well as benefit from many other advantages such as preferential check-in.
The cost of a seat reservation
As of February 2023
Seats with more legroom
If you reserve a seat with more legroom, you can expect to pay around $25 for Economy and Premium Economy Class fares.
Seats in the front area
These seats are closer to the exits, so you are allowed to disembark earlier than other Economy Class passengers. In the Flexi fare, early booking of these seats is free of charge. For economy class fares, the reservation can cost from $ 15 .
Select a standard seat
If you simply want to choose whether to sit by the window, in the middle or in the aisle, then you can reserve a standard seat. Early booking is free of charge in the Standard and Flexi fares. For Lite or Value plans, you can expect a fee starting at $8 .
Cost overview Singapore Airlines seat reservation
The cost of a seat reservation depends on your fare, the exact seat and your destination. Free seat selection is available for flights with Suites, First Class and Business Class fares.
| | Standard seats | Seats in the front area | Seats with more legroom |
| --- | --- | --- | --- |
| Group 1 | 8 USD | 15 USD | 25 USD |
| Group 2 | 10 USD | 20 USD | 60 USD |
| Group 3 | 15 USD | 25 USD | 80 USD |
| Group 4 | 20 USD | 40 USD | 100 USD |
| Group 5 | 25 USD | 50 USD | 120 USD |
| | | | |
Group 1: Between Singapore and Brunei, Cambodia, Indonesia, Laos, Malaysia, Myanmar, Philippines, Thailand and Vietnam; between Denmark and Italy, between Spain and Italy.
Group 2: Between Singapore and Bangladesh, Hong Kong Special Administrative Region – China, China, India, Japan, Korea, Maldives, Nepal, Sri Lanka, Taiwan – China and UAE
Group 3: Between Singapore, Australia and New Zealand.
Group 4: Between Singapore and Denmark, France, Germany, Italy, Netherlands, Russia, South Africa, Spain, Sweden, Switzerland, Turkey and UK; between USA and Germany, Hong Kong – China, Japan, UK and Taiwan – China Special Administrative Region.
Group 5: Between Singapore and the U.S.
For more details on seat categories and applicable fees, please visit the Singapore Airlines website.